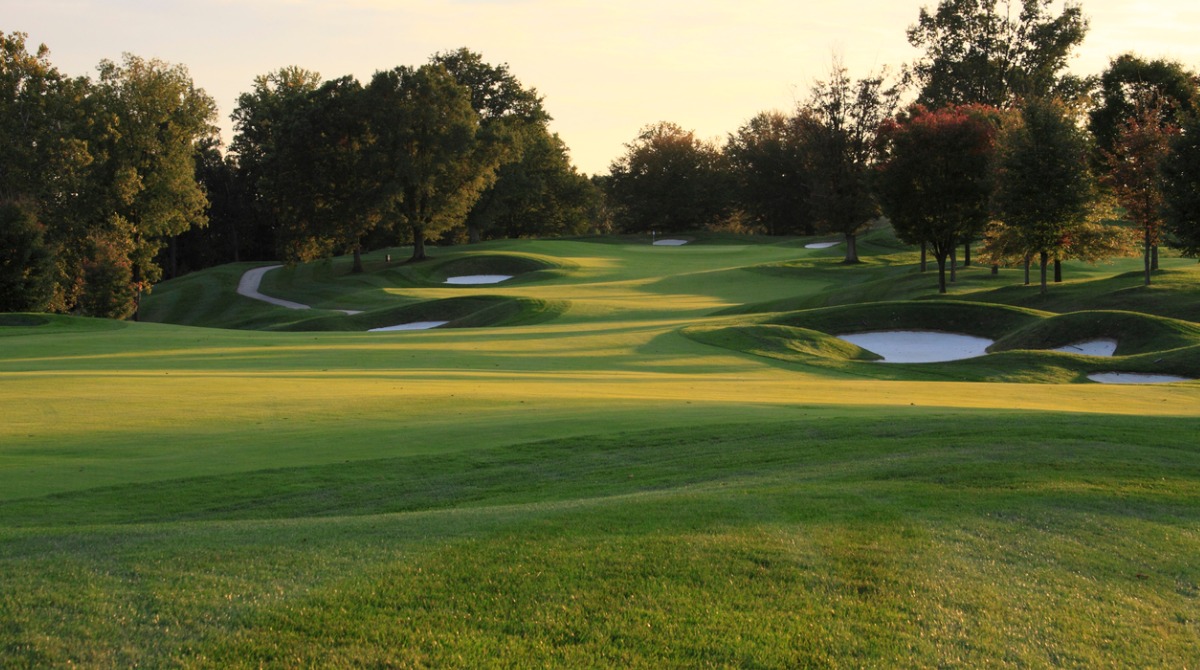 A shuttered golf course next to the DuPage Airport will be turned into a huge industrial project after being sold to a developer who is looking to cash in on the huge demand for warehouse space at this time. A venture of Bartlett-based Greco/DeRosa Investment Group bought the 86 acre Pheasant Run Golf Course in western St. Charles for $11.3 million. This group is planning to redevelop the site with a massive industrial park.
An article in Crain's Chicago Business states that the $90 million project would add to the new industrial development in the Chicago area as the pandemic fueled demand for warehouse space from retailers and logistics companies keeps skyrocketing.
The COVID-19 pandemic caused a surge in online shopping and boosted the need for space to store and distribute goods. This pushed Amazon and other companies to lease millions of square feet at big local industrial properties.
DeRosa's firm owns about 3 million square feet of industrial properties and is completing a two-building, 800,000 square feet warehouse development just south of DuPage Airport that is already fully leased. He said that Pheasant Run was well-suited to be converted into an industrial park due to its size and the booming demand for this kind of space.
The firm's plan for property near the intersection of state Route 64 and Kautz Road has six industrial buildings from 50,000 to 450,000 square feet immediately south of the former Pheasant Run Resort property, which Greco/DeRosa is also under contract to purchase and plans to use it for retail.
They will still need to get approval from the city of St. Charles to redevelop the golf course and DeRosa said he will be applying for a zoning change for the golf course shortly.
According to Colliers International Vice President Anne Dempsey, one of the several brokers that are involved in the sale to Greco/DeRosa, the developers bought the course from the DuPage Airport Authority which took control of the property in 2017 after another developer was thinking about turning the land into a residential development that would have restricted flight times.
The Pheasant Run Resort opened in the early 1960's and was leased back to a management firm that operated the venue and golf course until it closed in March of 2019. The golf course was not initially a candidate for warehouse development, but with the pandemic, industrial became a very active market and Dempsey is sure they will fill the project in no time at all.
The industrial vacancy rate in the Chicago area was 6.68 percent in the first quarter, just a little higher than a historic low of 6.15 percent in 2019 according to Colliers. The brokerage stated that developers completed building 15 industrial buildings totaling 8.6 million square feet in the Chicago area during the first three months of 2021, and another 42 buildings totaling 24.2 million square feet under construction by the end of March.
Pheasant Run was one of several suburban golf courses up for sale and was ready for redevelopment in recent years as golf attendance went down.
The 290 acre Silver Lake Country Club near Orland Square Mall came on the market earlier this year and is being marketed as a potential residential redevelopment due to the skyrocketing demand for suburban housing during the pandemic.
The 190 acre Big Run Golf Club has been for sale since 2019 and is planned for 515 residential units which have been pre-approved by the City of Lockport.
Looking for more Industrial Projects in the Chicago Area?
Posted by Judy Lamelza