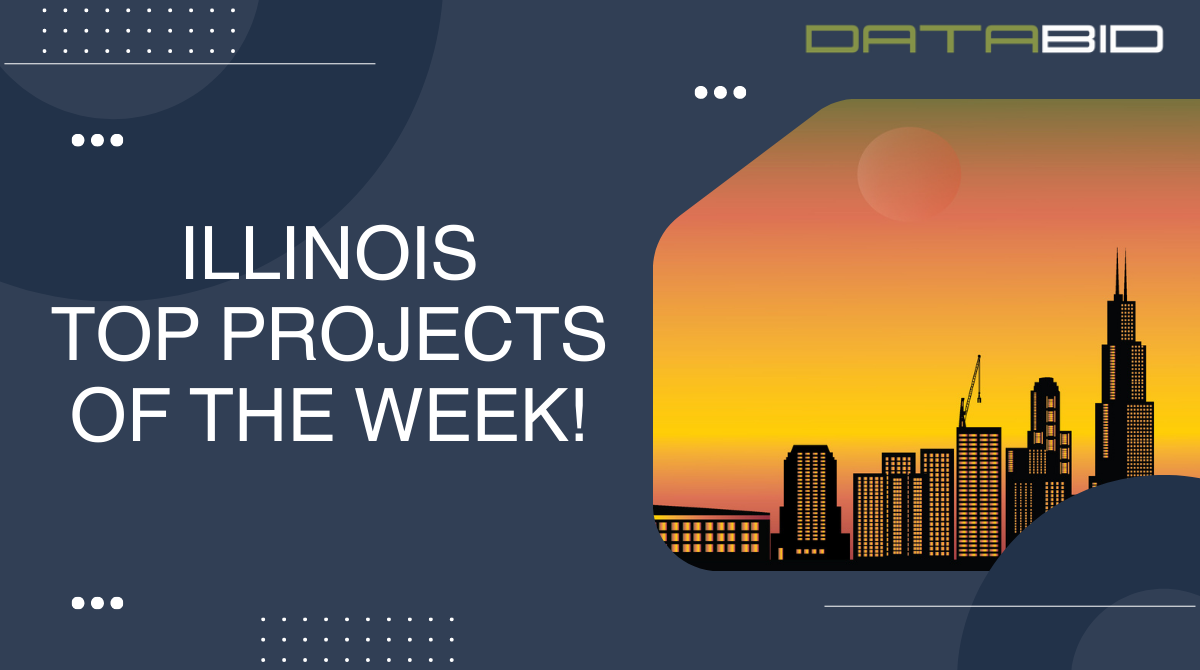 DataBid's Most Viewed Commercial Construction Projects entered for the week of November 12, 2023 – November 18, 2023. Our Top Project Leads Of The Week highlights Five New Projects in each of our Illinois Coverage Areas:
Chicago & Vicinity
Northern & Central Illinois
DataBid informs General Contractors, Sub Contractors and Suppliers of local, public & private-sector, commercial construction bids in an easy-to-use, intuitive platform. We currently cover all of Chicago and Vicinity, Northwest and Central Illinois.
Join the Thousands of Construction Pros Already Succeeding with DataBid
Schedule a live demo or start a free trial.
Posted by Jim Lamelza