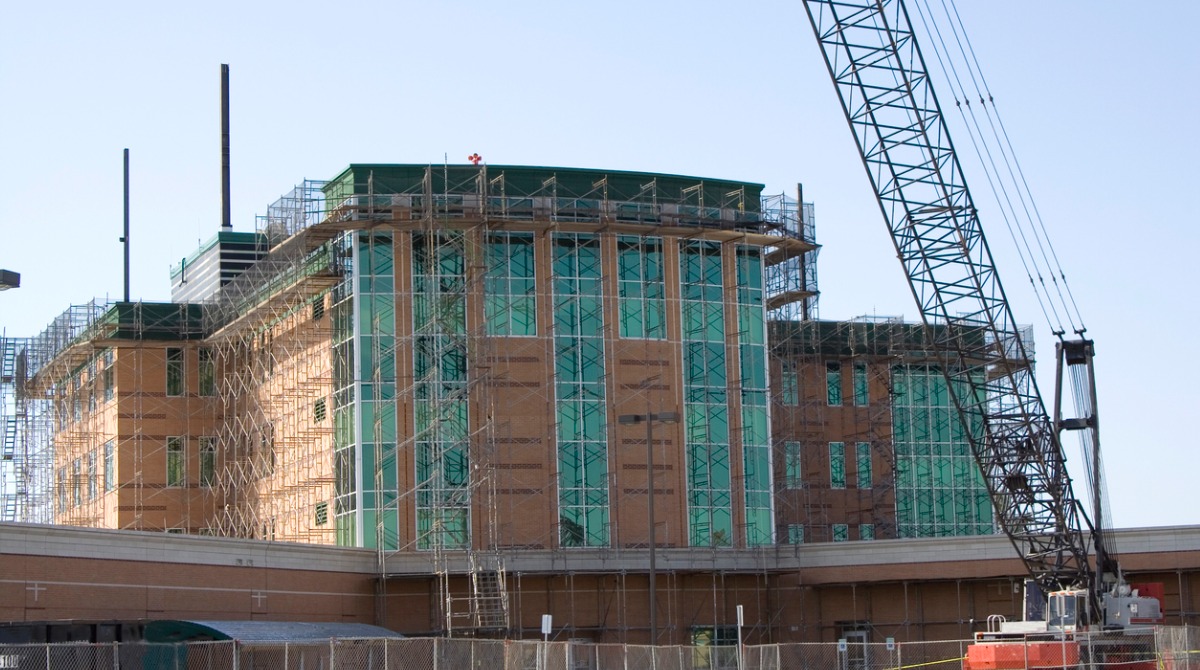 North Side Hospital Advocate Illinois Masonic Medical Center is planning a series of additions, expansions and demolitions to the facility to modernize the hospital and expand services.
Crain's Chicago Business states that the renovations will allow the hospital to grow outpatient services offered at Advocate Masonic. The expansion will also include:
- Adding a four-story building
- Adding a separate five-story bed tower on top of the Center for Advanced Care
- Addition of non-clinical spaces
- Offices for physicians, staff and administration
- Family support
- Conference space
- Modernizing the first and third floors of the main hospital to expand existing cardiology services and operating rooms
The project is expected to create 332,780 square feet of new construction and 260,493 square feet of modernized space.
The plan was detailed in an application with the Health Facilities & Services Review Board and is expected to cost about $645 million. The board will be taking it up for consideration at a June 7 meeting. If it is approved, Advocate Masonic expects the project to be completed in June 2030.
The hospital is located at 836 Wellington Avenue in Lakeview and currently has only 397 hospital beds. When the project is completed, the amount of beds will be reduced to 326 but will be updated and many will be single occupancy private rooms.
By expanding its Center for Advanced Care, it will be able to:
- Expand breast cancer and mammography and ultrasound services
- Expand outpatient cancer services
- Surgical facilities
- Cardiac catheterization facilities
Once the additions and expansions are completed, the outdated buildings will be demolished. One of the buildings slated for demolition is more than 100 years old. The five-story bed tower will allow the hospital to offer contemporary private rooms to patients and will include:
- 24 postpartum beds
- 22 NICU beds
- 75 medical and surgical beds
- 37 intensive care beds
The Chicago Tribune reports that a number of doctors and local health care leaders have already expressed their support for the project, writing letters to the state review board endorsing it.
"This hospital has been dedicated to caring for the community for over 100 years and is in need of a major overhaul. Five decades of advancements in medicine bring with it the need for additional space and modernization in order to accommodate the significant increase in technology. The recent pandemic illustrates how semiprivate patient rooms no longer have a place in the delivery of modern health care."
Masonic medical director | Dr. Richard Fantus
Modernizing spaces for women's health would give women the opportunity to deliver their newborn in their neighborhood and no longer have to travel away from families and friends according to Dr. Jude Duval, director of maternal fetal medicine at Masonic.
Other hospitals are also updating their facilities. Earlier this year, University of Chicago Medicine announced plans to build a $633 million, 500,000 square foot cancer hospital in Hyde Park to attract more patients, help address health inequities on the city's South Side and free up beds at the main hospital. Rush University Medical Center has also been constructing a large facility on Chicago's Near West Side that it hopes will become a destination center for cancer and neurological care.
Posted by Judy Lamelza