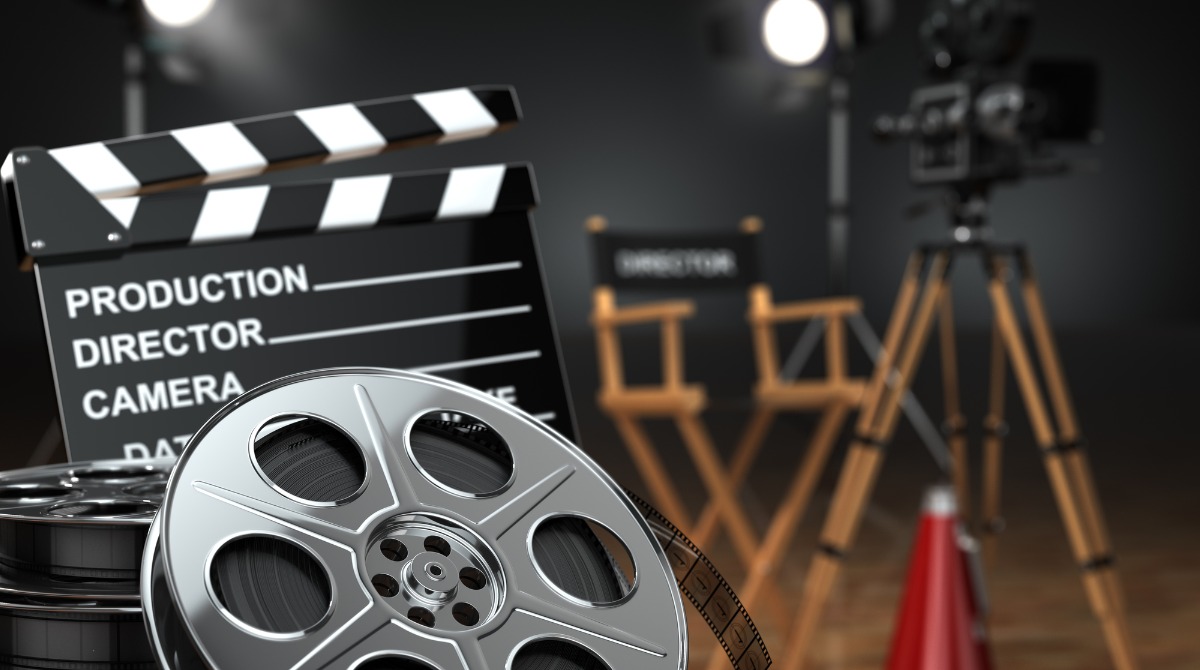 The owner of Chicago's Cinespace TV production center, the home to several locally filmed hit TV series and movies, is so busy that they have been turning customers away and are planning to increase the number of soundstages in their facility by almost 50 per cent by the end of the year.
An article in Crain's Chicago Business reports that Cinespace operator Alex Pissios stated that the recent purchase of an empty industrial building at 19th and Rockwell, just southeast of his main campus, should allow him to add 15 to 19 soundstages by this fall.
The facilities could be used for films and for tv. Pissios' business is mostly in TV, both broadcast and streamed.
Cinespace currently has 42 soundstages, both at its original campus which is located at 2621 W. 15th Place and a newer satellite in a former steel mill at 31st & Kedzie in Little Village. They have been able to resume production with safety protocols in place as the COVID-19 pandemic has eased up.
"There's such a demand for space, we are actually turning away business. They're using everything we have now. Typically, productions need anywhere from six stages for each show, and each production brings about 300 new jobs with it."
Cinespace President | Alex Pissios
Pissios' business is best known for their producer Dick Wolf's three Chicago-based shows for NBC:
- "Chicago Fire"
- "Chicago P.D."
- "Chicago Med"
Also:
- Comedy Central's "South Side"
- NBC's "One Chicago" franchise
All three are long-running productions. Cinespace is also home to Showtime's "The Chi", which is now in it's fourth season.
Pissios has been able to now accept new business since the Little Village space now is on line. His new productions will include the following:
- "Lightyears", which is a science fiction show produced by Amazon Studios and Legendary Television.
- AMC's "61st Street", produced by Michael B. Jordan of "Black Panther" fame.
- "Power Book IV: Force", a mob drama for Lionsgate.
- "Paper Girls" by Amazon Prime.
Pissios stated that the new building won't be used as a production center itself but will handle storage, set production and other chores now housed in the two other buildings. With that space being freed up, Pissios said new stages can be added. He is hoping for 61 in total. That many stages could make the studio the largest in the country east of Hollywood.
Hopefully, also coming up soon are Hollywood-style "back lot" tours. Cinespace has built a tourist center in its main campus but still is waiting for the pandemic to recede more before inviting the public to come in.
One expansion idea that has been scrubbed is a huge water tank for productions that need a sea or lake backdrop. Pissios stated he decided the facility would take up too much space that otherwise could house soundstages.
The Chicago Sun Times reported that Pissios was threatened by federal authorities with prison for bankruptcy fraud when he began cooperating with federal authorities to make an extortion case against a former top Chicago Teamsters union boss.
"During this pandemic, I think we all had a chance to experience how essential quality shows are to our culture and even to our mental health. Having Chicago as a critical link to providing not only quality entertainment, but also good-paying jobs in our community makes all the extra effort to help production companies keep filming worth it. This expansion could also add between 1,200 to 1,800 new jobs at my studios."
Cinespace President | Alex Pissios
According to Globe Newswire, Cinespace Chicago Film Studios is a family-owned company specializing in the development, management, and operation of studio space and support facilities for the film, television and digital media production industry. Since opening in 2011, Cinespace has helped bring more than 15,000 new jobs to the area. As part of the Cinespace's commitment to the neighborhood, the family established CineCare's Foundation to train in TV and film.
Posted by Judy Lamelza