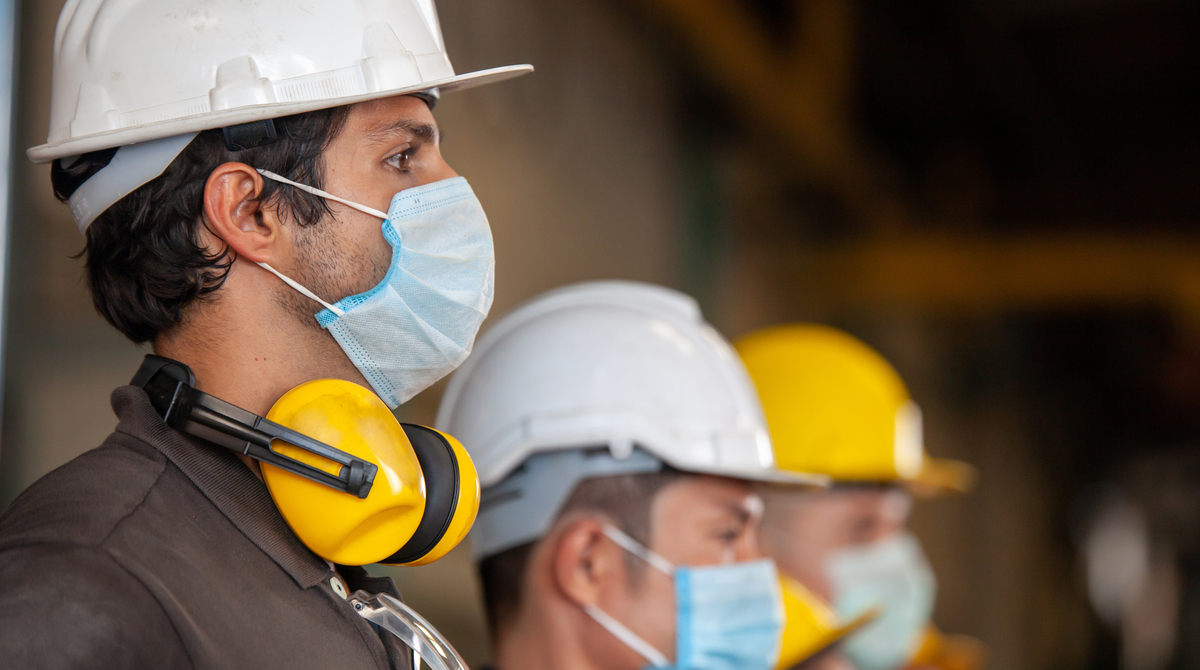 Many governments all across Canada have extended their states of emergency and the Federal government has stated that it will be several weeks before these emergency measure can be lifted.
Even though most construction in Ontario was originally permitted to continue, revised lists were published which greatly narrowed the projects that were considered essential. Even with all these changes, quite a bit of construction has been allowed to continue today as long as safety measures such as social distancing, wearing masks and sanitizing are observed.
It seems as if everyone in the construction industry has been affected one way or another due to the COVID-19 pandemic. These impacts include the following:
- Workforce disorder
- Delays in schedules
- Breakdowns in equipment and supply chains
- Delays in getting permits
- On site safety requirements causing less productivity
- Shortages in cash flow
- Restrictions in financing
- Financing restrictions
These circumstances have caused construction contracts to include delay notices or enforce force majeure clauses, etc.
Despite all of these ongoing challenges, projects that were halted will eventually resume and return to a more regular schedule.
The construction industry and its participants should anticipate an eventual return to work but this return will be to a new normal.
No one knows exactly what the new normal will be but the end of the pandemic will lead to a huge influx of claims for delays or higher costs. Many changes will need to be made.
The following is a listing of what everyone in the construction industry will have to deal with in the new normal:
Project Schedules
Schedules have been greatly impacted on most construction projects.
Once the pandemic ends, it will be extremely important to evaluate the impact of the delay on every aspect of the project.
Owners will want to enforce the contract's scheduling requirements so they can foresee any impacts on the schedule and mitigate where possible. Schedule updates often show critical information which can affect all parts of a project, including supply chain delays. Workforce coordination and staggering of shifts will likely continue as physical distancing requirements will still be enforced.
Reviewing the project schedule will help you anticipate and mitigate where possible scheduling impacts on upcoming projects.
Time and Financial costs
Contractors must carefully track and document their time and costs in detail. Contractors need to meet what is required in their contracts in terms of who receives notices when they are due and what level of detail is required.
The burden of proof for these time and money claims will rest with the Contractor and will include proof of cause and effect.
You should also specifically note which workers called in sick or if it was because they had to take care of dependents.
Harmonious Interaction
The pandemic has shown that any projections or best laid plans require constant attention, reevaluation and adjustment. All parties will need to work together for the common interest of completing the project.
Should a dispute end up before a judge or arbitrator, a cooperative claimant will fare much better.
Communication between all participants involved in the project including insurers, lenders, landlords and suppliers is of upmost importance.
Communication will be key with bonding and surety companies and insurance providers.
Documentation
It's extremely important to document everything in order to establish proof regarding an entitlement.
No one knows how long this pandemic will last but we are transitioning to a new normal. Being prepared for this will be essential to minimizing negative impacts. Also, legal advice should always be obtained before making any decisions.
Editor's note: This is, indeed, a confusing time for the construction industry. DataBid is working tirelessly to report and distill the news that can help you and your company make the right decisions and keep you up to date on the constant changes as they are made. We hope our coverage brings some clarity amid all the confusion.
Posted by Judy Lamelza