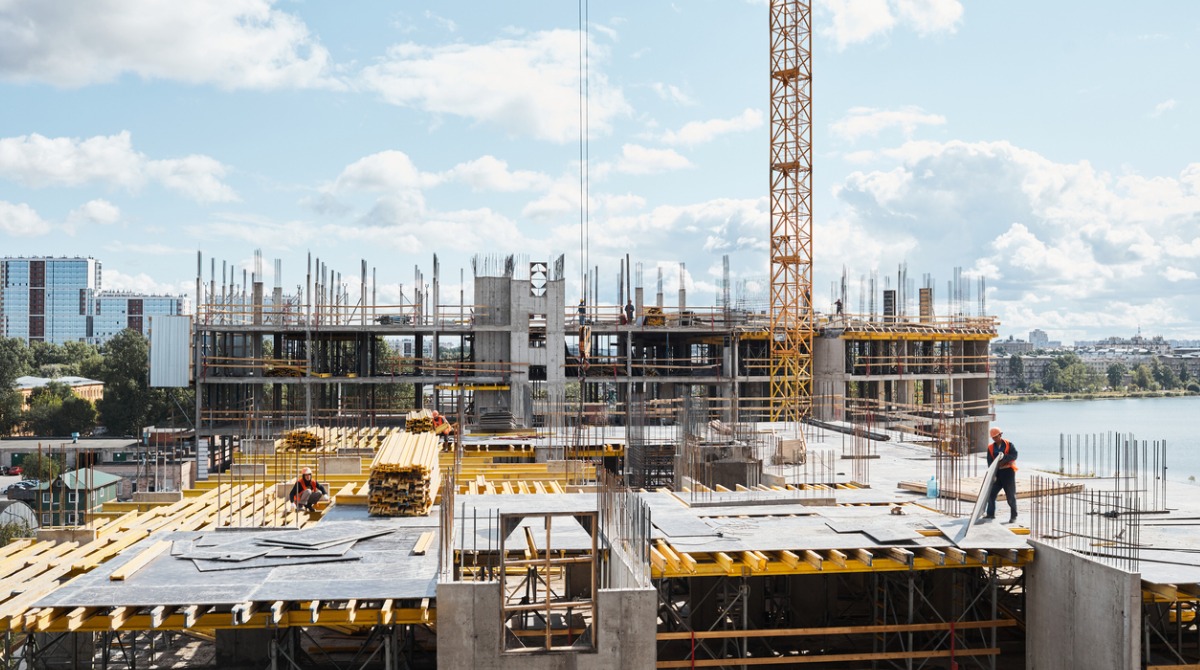 The effects of inflation have permeated the Canadian economy and the construction industry is no exception. Contractors are having to become more creative and find alternative solutions. More delays and higher costs seem inevitable.
On-Site reports that rising interest rates, material and labour costs are eroding profit margins at many Canadian companies and are forcing these companies to re-evaluate their growth plans. Many are passing these costs on to their customers.
A recent polling research conducted by KPMG in Canada found that two-thirds of the C-suite executives polled are also concerned that higher rates around the world will trigger a global economic slowdown.
More than 70 per cent of the mid-sized business owners and decision makers say higher rates have already put material pressure on profit margins and over half are expecting some form of impairment to their business as a result.
Nearly half (45 per cent) say higher rates have derailed their growth and/or investment plans. The same percentage said they are putting expansion plans on hold for now because of rising rates and/or lack of available talent, pointing to the significant cost to the economy from Canada's tight labour market.
"The headwinds are certainly intensifying, and causing companies to pause or rethink expansion plans. In the wake of the COVID crisis, many companies that were seeking to make up for lost ground are now navigating a number of new risks, including higher interest rates, inflated supply inputs and a tight labour market. However, it's encouraging to see that many companies are proactively reacting and planning to seek help on ways to minimize the impacts."
Partner & national leader of Restructuring & Turnaround at KPMG | Paul van Eyk
The poll also showed that 54 per cent have reconsidered or put on hold technology-related spending due to rising interest rates and inflation. More than half are slowing any hiring plans for more skilled workers, and 59% are talking with lenders about revising loan agreements or covenants.
In previous KPMG research, a third of companies surveyed said a two per cent increase above their current borrowing rates was their tipping point and would put their company at risk, creating significant challenges, or derailing their growth or investment plans.
As labour costs keep rising, companies will likely have to put more pressure on consumer prices if they want to retain or attract more talented workers. Almost 70 per cent of companies surveyed by KPMG said that rising salaries have been or will be passed on to their customers.
Wherever they can, companies are also looking to build up their inventories, stockpile and/or lock into supply chain contracts in anticipation of mounting inflation. Almost 75 per cent are building their inventories, stockpiling and/or locking into supply chain contracts in anticipation of higher inflation wherever possible.
CTV News states that according to data from Statistics Canada, the cost of construction for non-residential buildings have been increasing. These cost increases are putting serious pressure on the construction industry.
"Some of these increases are making projects too expensive. We're seeing projects deferred or cancelled. And in some cases, that means that projects aren't coming to market like in the residential market, where the needs are; or in hospitals."
Chief Operating Officer of buildings for PCL Construction | Chris Gower
The costs of materials, such as lumber and steel which were down from their 2021 peaks, have been steadily rising since late last year. According to Trading Economics, steel has gone up nearly 15 per cent while the price of lumber has doubled since November.
With fear of shortages and price fluctuations, Gower said the construction industry has had to rely more on stockpiling supply rather than just-in-time delivery. On top of that, the high price of fuel driven by the pandemic and Russia's invasion of Ukraine has also increased costs of shipping. This has pushed some construction companies to buy products locally.
Gower said the industry expects to see more delays, higher costs and less predictability in the future. However, he believes that there will be solutions and that the industry will overcome these problems.
Posted by Judy Lamelza