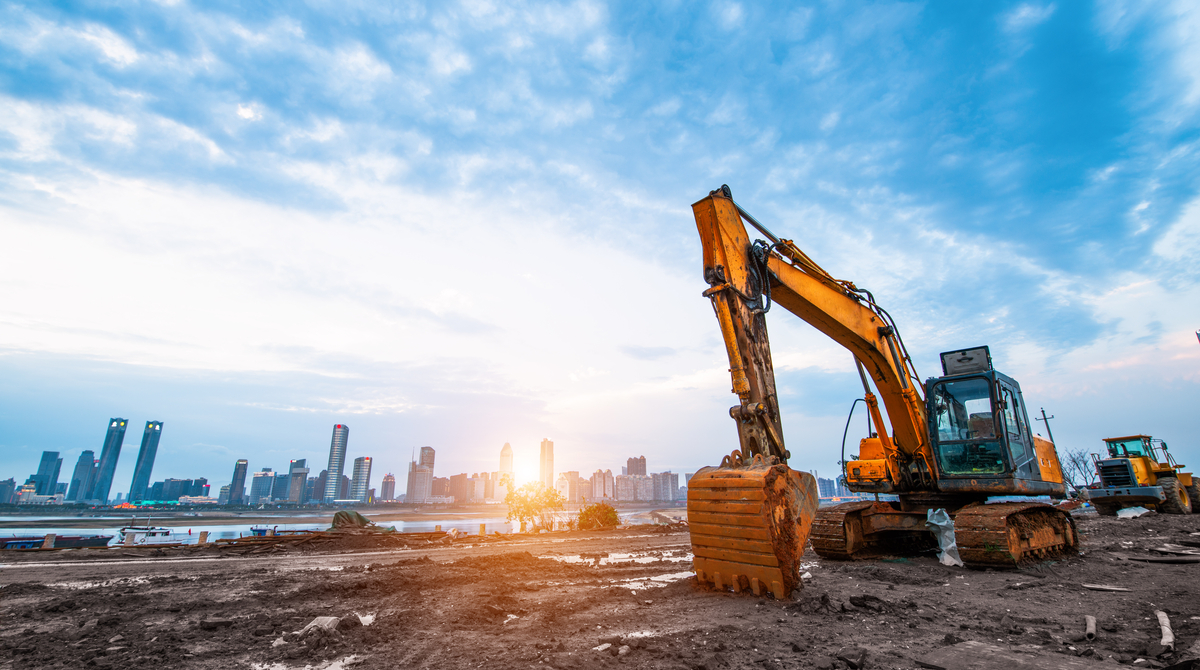 Since the Ontario government announced that all construction could reopen, many construction companies are finally restarting work that had remained idle since April. EllisDon has reported that work has resumed on the Massey Hall revitalization project in downtown Toronto according to On-Site Magazine.
According to the managing director at Turner & Townsend, Gerard McCabe, construction was only half finished on the latest phase of work when contractors were forced to stop on April 4. The consulting company is taking on the project and cost management roles on the renovation of the Massey Hall project.
Work is expected to ramp back up in the coming weeks just like other stalled projects in Ontario. Workers will be returning to job sites that will not look like the ones that they left six weeks ago. Everyone in the construction industry is in agreement that it will be a long road back to business as usual.
"It feels like we're going through phase one of getting back to work due to the long tail of the pandemic and the need to map out what comes next. Right now, it's step one which is getting the guys back to work, getting the construction sites going, getting the economy going and then we'll see what happens after that."
Turner & Townsend's Managing Director | Gerard McCabe
Before EllisDon had stopped the work, they had already adopted new protocols to prevent the spread of coronavirus such as the physical distancing and construction sequencing. These protocols will remain in place for quite a while. These regulations will affect all aspects of productivity, from the supply chain down to workers such as drywallers who will have a difficult time trying to maintain proper distancing.
Coping with the new challenges will require a proper action plan. The executive vice-president of Stonerise Construction said he spent days writing up a new policy early in the pandemic to make sure that his staff of over 100 could safely continue working.
Stonerise was forced to shut down construction near the end of March on a pair of new residential towers knowing that the province was going to close all non-essential industries. Because of Ontario's decision to allow most residential construction work to continue through the pandemic, they were able to reopen the two developments shortly after they closed. They worked on their health policies such as using an off-site pre-screening process where forms are submitted digitally to make sure that workers are healthy before they arrive at the work site.
Their safety meetings have also gone digital, stairwells are marked either up or down and they have a cleaning company come in to sanitize high-touch areas such as handrails or bathrooms. Tools are also wiped down before they are handed out.
Projects have been running a little slower due to the safety requirements but Stonerise does expect to be running at 100 per cent within a few months.
Other companies aren't quite as optimistic and believe that workers have to get used to working in a different sort of environment and that isn't going to be easy. The new set of on-site safety rules does strain productivity.
The supply chain could also be a major obstacle to returning to normal. Problems with foreign exchange rates, slow shipments and uncertain manufacturing capacity are issues that have to be dealt with.
Some companies are seeing a problem with getting the supplies they need such as concrete and steel studs. Even getting pricing for finishes has been slower than usual.
A lot of builders are having concerns regarding shifting into recovery mode. A study by the Ontario Construction Secretariat found that 86 per cent of firms are prepared to take on new shovel-ready projects but more than a third expect it to take at least six months to return to business as usual, while nine per cent don't expect to ever get there.
Per Ontario Construction Secretariat, return to work has created new challenges in terms of costs and productivity as contractors adapt to comply with requirements for PPE and physical distancing. Contractors anticipate these new measures could increase costs by 28%.
According to the OCS Coronavirus Contractor Survey, about 74% of contractors have laid off construction site workers, while 42% have laid off office staff.
Also, 55% of contractors have applied for government assistance and 30% have taken out loans as a result of the coronavirus economic disruption. The majority of construction firms (56%) that expect to stay in business have said that they will need government support.
Top contractor concerns are as follows:
- Ensuring the health and safety of their workers and staff
- Global recession
- Workforce productivity
- Supply chain disruptions
- Keeping their firms in business
- Their ability to meet contractual deadlines
Infrastructure is one area all industry stakeholders are looking to for support from the government in the months ahead as they work to get Canada's economy back on track.
Editor's note: This is, indeed, a confusing time for the construction industry. DataBid is working tirelessly to report and distill the news that can help you and your company make the right decisions and keep you up to date on the constant changes as they are made. We hope our coverage brings some clarity amid all the confusion.
Posted by Judy Lamelza