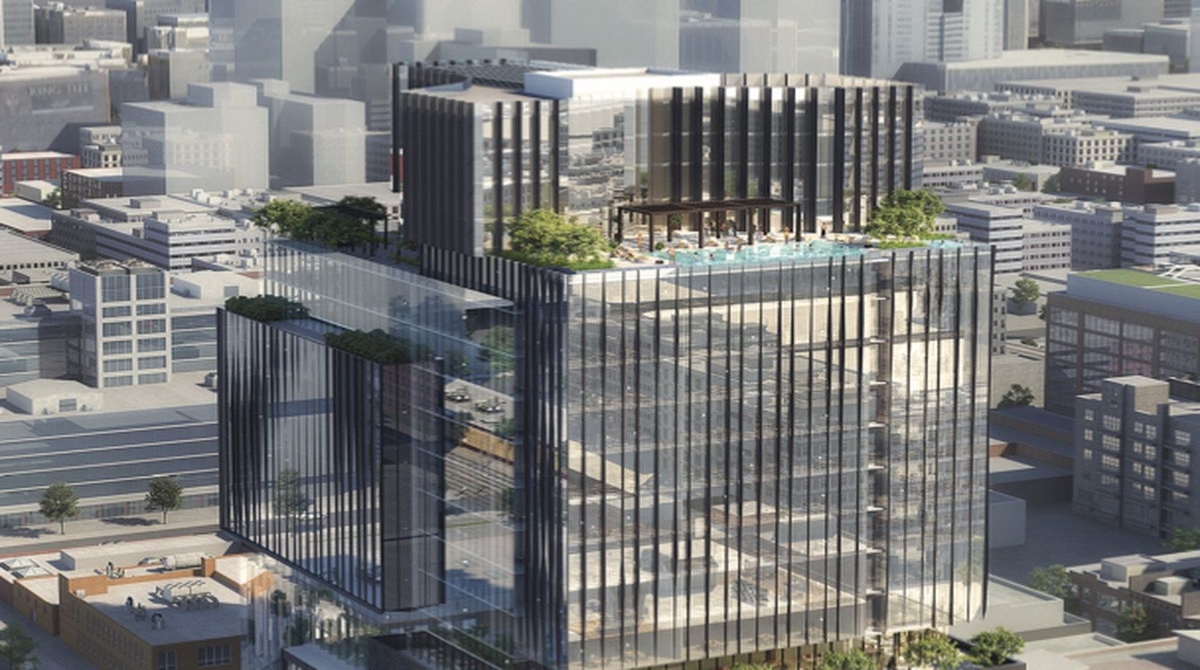 The Fulton Market District is a booming area and will now have two more big projects to add. Applications have been submitted to the Chicago City Council for a pair of large office buildings at 1101 W. Carroll Avenue and 400 N. Aberdeen Street according to Chicago Curbed.
Both proposals will need city approval to move forward but local officials will likely approve both projects that will help make this district into one of Chicago's hottest office and hotel hubs.
1101 W. Carroll Avenue
This office building will be replacing a single-story industrial building and will rise to 18 stories. It is known as the City Technology Center and is a joint venture of TechNexus and Ocean Tomo. The local architect firm is Pappageorge Haymes Partners.
The building will consist of the following features:
- Mix of glass, metal and brick facades
- Include office space
- Tech incubator
- Display gallery
- 282 parking spaces
- Below ground auditorium
- Topped by a 200 room hotel arranged in a Y-shape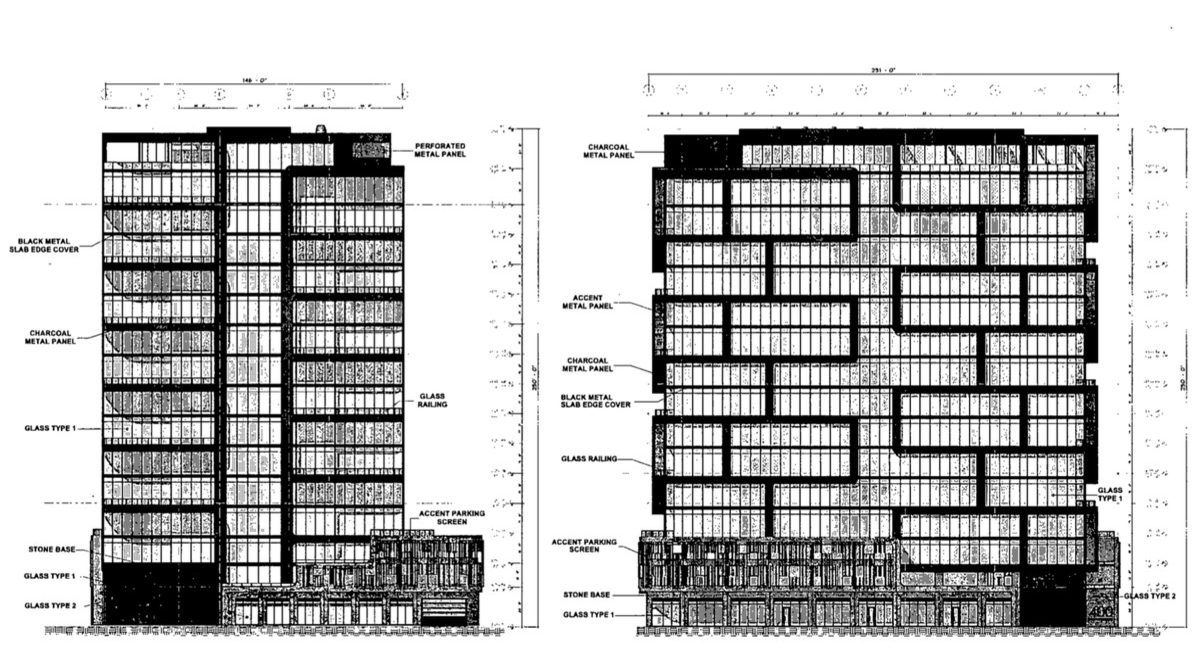 Rendering by Architect of 400 N. Aberdeen Street
400 N. Aberdeen Street
Dallas based developer Trammell Crow is proposing to build a 16 story office building. This project will be replacing a low rise commercial building with a vacant lot.
The building will consist of the following:
- 395,000 square feet of office space
- 12,000 square feet of retail space
- 150 parking spots
This will be Trammel Crow's second development in the Fulton Market District. The other one is a 14 story office building known as the West End on Fulton and is currently under construction at Fulton Market and Ogden Avenue. The architect for both projects is ESG Architects.
Looking for Details on all current Office Construction Projects in the Chicago Area?
Per Chicago Sun Times, both sites are near Google's Chicago base at 320 N. Morgan. Developers such as Sterling Bay have other office expansions in the works especially since Google is shopping for more space. If these developers can't snare Google itself, they think they can get other office users who would want to be close by.
Real Estate firm Cushman & Wakefield have stated that the Fulton Market District is extremely active for office construction in a midyear report. The district has 3.1 million square feet of current office space and has another 1.7 million square feet under construction.
DataBid is currently reporting on this project - City Technology Center - Office Building Fulton Market - Chicago (0048070219)
DataBid is currently reporting on this project - 400 N. Aberdeen Street Office Building - Chicago (0073092419)

Posted by Judy Lamelza