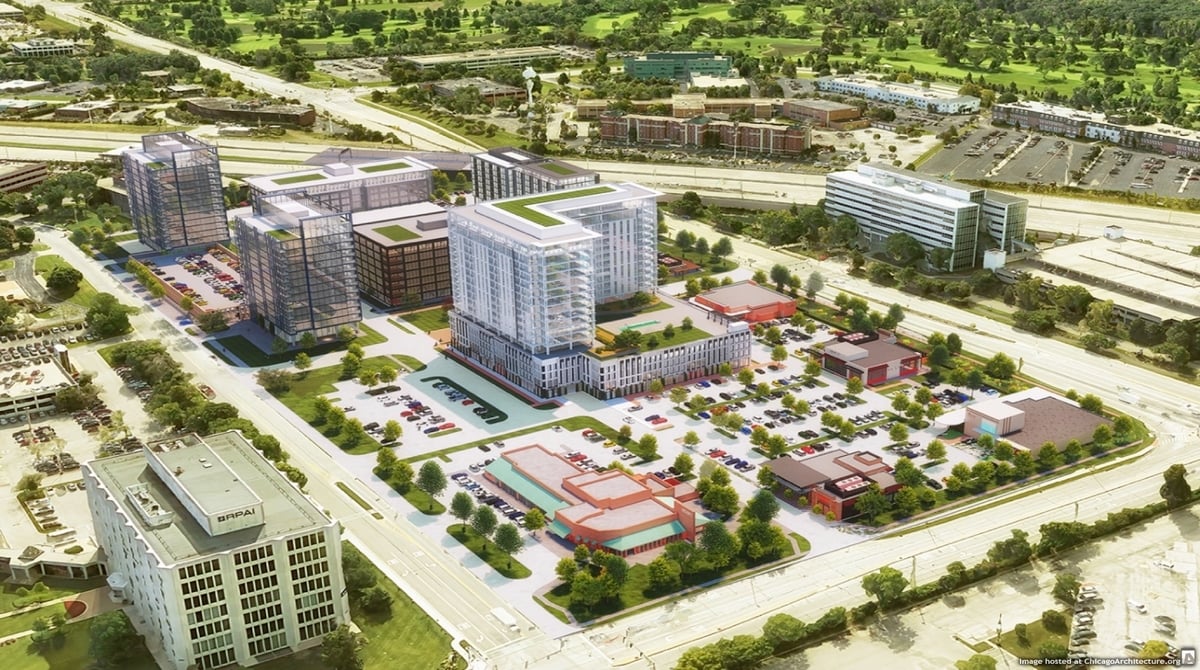 Jeff Hines will be demolishing McDonald's former keystone office in Oak Brook to make way for his $500 million development proposal. The Heneghan Wrecking Company will be doing the demolition work and has already put up the fencing, removed the asbestos and brought in the heavy machinery. The demolition will be completed in less than two months and the development is scheduled to be finished in 2020 per The Real Deal.
The re-zoning was approved in May and Hines' purchase of the 328,000 square foot property closed in June. He paid $24 million for the property. McDonald's moved its headquarters to the Fulton Market in Chicago last year.
Learn about all the Mixed-Use Projects coming up for bid with a Free Trial from DataBid
Hines will use this site to build a a multi-use development called Oak Brook Commons which will include the following:
- Retail
- Restaurants
- Two office buildings
- 104 condominium units
- 250 rental apartments
- 252 key hotel
- A park
According to the Chicago Tribune, Hines is a privately owned global real estate investment, development and management firm and has worked in more than 200 cities in 24 countries.
The development was given the OK for the 16.5 acre site nearby Oakbrook Center by the Oak Brook Village Board. The demolition that is taking place now is expected to be completed in 1 1/2 months.
Per The Daily Herald, construction of the new buildings will be done in phases. Tony Budzikowski, the village's development services director stated that the 250 unit apartment building and a restaurant are expected to be built first.
DataBid is currently reporting on this project - Former McDonalds Plaza Redevelopment - Oak Brook (0021071618)

Posted by Judy Lamelza