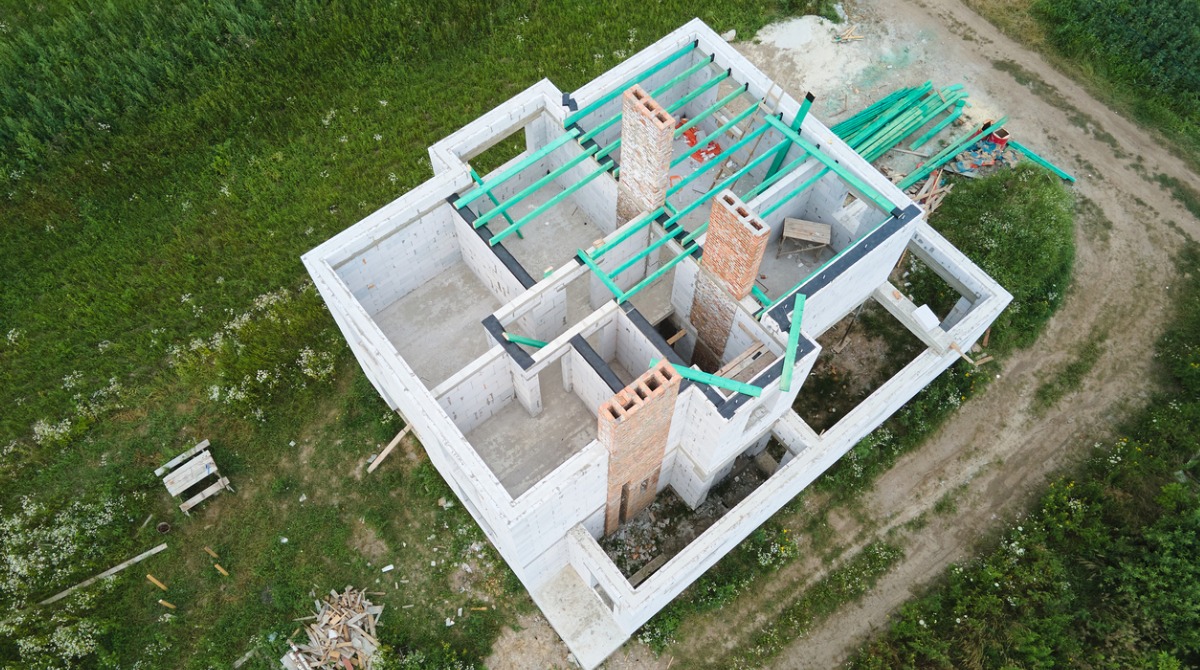 Podium Developments recently held a cornerstone ceremony for Geo, Kingston's first large scale geothermal residential building. The stone was laid by City of Kingston Mayor and Podium Developments' managing directors. The residential building is also the first in Kingston designed to Fitwel Certification status which promotes best-in-class occupant health and wellness.
Business Wire reports that Kingston became the first municipality in Ontario to declare climate change as an emergency in 2019 and the Geo was inspired by the City's declaration. The aim is to improve energy efficiency and reduce reliance on fossil fuel. The Geo will utilize geothermal energy to reduce greenhouse gas emissions produced by the building by over 70 percent, which also lowers the utilities cost for all of its future residents.
"As a City, we're committed to demonstrating leadership on climate action, but we need everyone in the community involved to make an impact. The Geo is a big step forward towards a low-carbon future for Kingston and I'm excited to see this project be completed. Podium is leading the way with this development and has set the bar for new, environmentally conscious construction in Kingston."
City of Kingston Mayor | Bryan Paterson
For this project, Podium Development Corp. is in partnership with Secure Capital Partners Inc., and Blue Vista Capital Management LLC, together with OPTrust, one of Canada's largest defined benefit pension plans.
According to Ontario Construction News, Bernard Luttmer, Podium Developments' managing director stated that their portfolio of new multi-family projects planned in Kingston and throughout Ontario are all being designed with innovative technologies to help us reach a net-zero carbon future.
The Geo will consists of the following:
- 344 units
- 20 percent of car parking will be equipped with EV charging capabilities
- Private outdoor terraces
- Rooftop terrace
- Two storey gym with a squash court
- 344 dedicated bicycle parking spaces
- Rise to 10-storeys
- Ground floor retail
- Corner parkette at Princess Street and Frontenac Street
"From the earliest stages of planning, we wanted the Geo to be the first Fitwel certified building in Kingston. Resident well-being has always been a high priority for us, but this pandemic has truly magnified the importance of health and wellness in our buildings."
Podium Developments' Managing Director | Bernard Luttmer

A redeveloped Brownfield infill site, the Geo is certrally located at 575 Princess Street, just a short walk to both Queen's University and downtown Kingston.
The Financial Post states that Podium Developments was founded in 2004 and registered with Tarion for over a decade. Podium is a respected developer and builder with a successful track record in rezoning and developing sensitive urban infill locations. They currently have nine projects in development in both the United States and Canada and have demonstrated tremendous expertise in bringing new residential developments to fruition.
DataBid is currently reporting on this project - Princess Street & University Avenue Rental Apartment Development - Kingston (0016050119)
Posted by Judy Lamelza