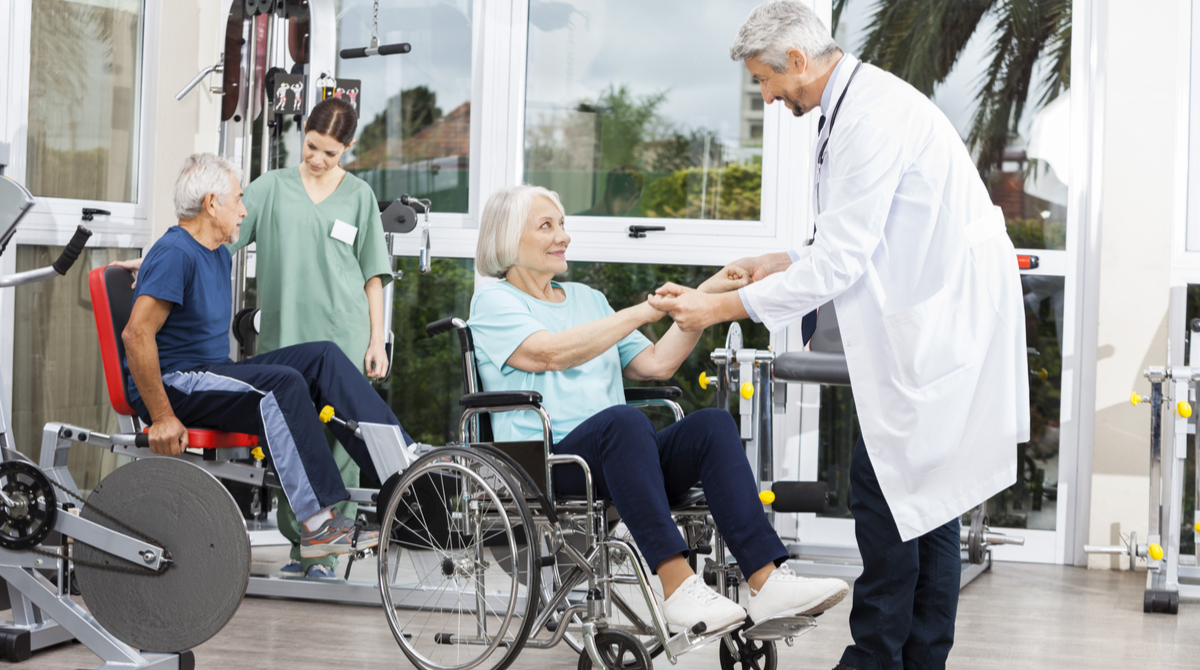 Encompass Health is planning to build a freestanding, 60 bed inpatient rehabilitation hospital to be named Encompass Health Rehabilitation Hospital of Libertyville. It will be located on American Way and is expected to open in the spring of 2022.
A blog from Encompass Health stated that the rehabilitation hospital will help patients with debilitating illnesses and injuries such as:
- Strokes
- Neurological disorders
- Brain injuries
- Hip fractures
- Spinal cord injuries
- amputations
- Complex orthopedic conditions
The hospital will feature the following:
- Spacious therapy gym with advanced rehabilitation technologies
- Activities of daily living suite
- Cafeteria and dining room
- Pharmacy
- Therapy courtyard
- Physical, occupational and speech therapies
- 24-hour nursing care
According to an article in the Chicago Tribune, the Village of Libertyville approved the final plans for the $52 million rehabilitation facility for a health care company at a recent board meeting.
The proposal called for a 61,490 square foot rehabilitation center that will house 60 beds with the capacity to expand to 80 beds. The final plan was approved without any conditions, meaning the items in the original proposal will go forward.
Now the only outstanding thing to do is a development agreement between the company and the village, which is standard. On its end, the village has already passed the necessary ordinances to initiate construction.
The facility will occupy an 8.65 acre spot at American Way Drive and Winchester Road in Libertyville. Ground is expected to be broken this year.
Information on the number of jobs that will be brought in is still not available. Initial reporting from December show the facility would employ around 90 people initially, with the capability of increasing to 175 employees after five years.
Encompass Health is based out of Alabama and has more than 300 facilities across 37 states and Puerto Rico. In Northern Illinois, the company has facilities in Des Plaines, Rockford and Bourbonnais.
The company had originally approached Libertyville with the proposal after the company saw a need in the area. In December, Mayor Terry Weppler said the facility would be good for the community because it would provide new business and opportunity and bring people in.
Posted by Judy Lamelza