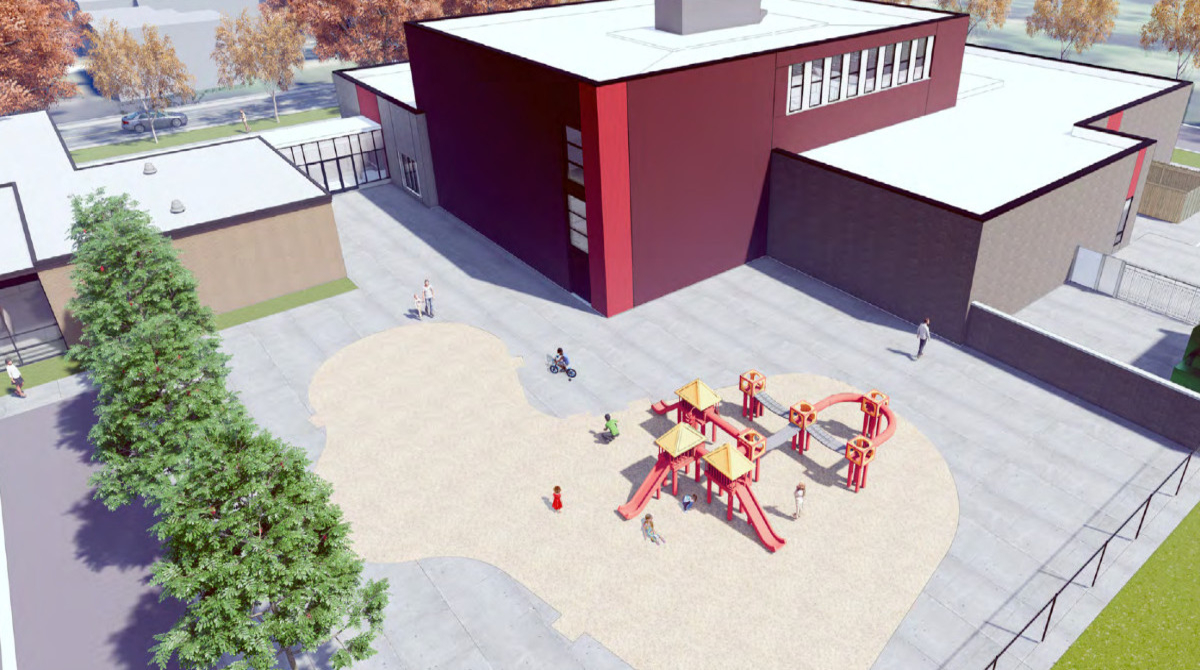 West Ridge's Stephen F. Decatur Classical School has had many years of problems with overcrowding but will soon get a massive annex and school yard built that will alleviate these problems. Decatur Classical School is a top performing, selective-enrollment school located at 7030 N. Sacramento Avenue in West Ridge per Block Club Chicago.
The annex will include the following:
- Three classrooms
- Gym/cafeteria
- Library
- Science room
- Renovations to the existing school building
- Turning the library into a dance room
- Turning the multi-purpose room into a music room
- New playground
- Turf playing surface
- Expanded parking lot
This expansion will allow Decatur to add 7th and 8th grade classes for the first time.
"This new expansion will allow the students to complete their elementary education in one school, and will remove a major source of stress for the children."
Alderman 50th Ward | Debra Silverstein
School officials and elected leaders had considered opening a satellite campus for Decatur due to overcrowding or moving the school to shuttered CPS facilities in Rogers Park, Uptown and Andersonville. These plans didn't pan out due to various reasons.

In 2018, then-Mayor Rahm Emanuel announced $20 million in funding for the new annex at Decatur. This was part of a $1 billion building initiative for CPS which the Chicago Sun-Times reported at the time.
Work on the annex began in November and is scheduled to be completed in time for school next year while work on the parking lot, playground and turf field will finish by the end of 2020 according to the Public Building Commission.
Decatur was founded as Greene Classical School in 1978 and started out sharing space with nearby Boone Elementary. It eventually moved into its current building which was supposed to be a "starter school" to house only kindergartners through second-graders with plans for eventual expansion. It took until now for that to happen.
Contact DataBid Today To Find Out How We Can Make Your Business Grow
Posted by Judy Lamelza