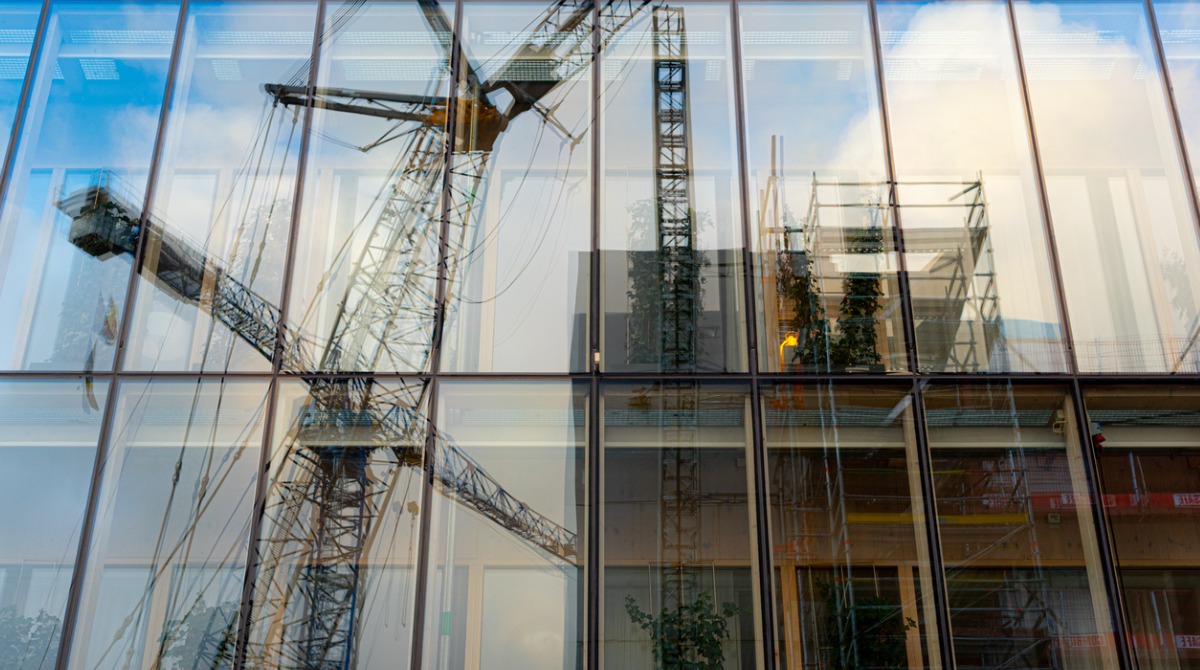 Demolition work has started and a groundbreaking will be coming soon for Phase 2 of the Harper Court development. The structure will replace a one-story building and vertically expand the existing shops from phase One. Developers plan to start building 300,000 square foot Harper Court in Hyde Park this month with construction scheduled to finish by the middle of next year.
The construction comes after many revisions and set-backs that downsized the originally proposed high-rise to the current low-rise. Two firms, Dallas-based Trammell Crow Company and Boston-based Beacon Capital Partners had announced reconfigured plans for the project last year. It will now consist of:
- 13-story tower
- 215 feet in height
- 295,000 square feet of leasable space, predominantly labs and life-science companies
- Row of restaurants and shops at ground level (4,000 square feet)
- Ground floor community spaces with full-time staffer
- New podium will contain 125 vehicle parking spaces
Chicago Yimby states that this second phase will be located at 5209 S. Harper Avenue. The developers are working with Elkus Manfredi Architects and Interactive Design Architects on the updated proposal.
The tower portion will have a standard blue curtain wall with slim vertical details and horizontal spandrels every three-floors. Its new height was developed by cutting floors from the previous proposal, which was already shorter than the original, in order to create wider floor plates for future tenants.
With floating balconies hanging from the south facade, the University of Chicago will be the first confirmed tenant with 50,000 square-feet being for their life and data science initiatives and tech incubator according to the Hyde Park Herald. The U. of C. plans to lease at least one-sixth of its space for its quantum, life and data science initiatives. Nine floors will contain laboratories and heavy technological infrastructure.
Hyde Park Herald reports that various contractors will be executing the work with Power Construction and Ujamaa Construction being the main leads, with the work scheduled to be completed by the middle of 2024.
Unlike phase one where the University is the landlord and main tenant, this will be owned and operated by the developers. Two thousand construction jobs are tied to this project.
Posted by Judy Lamelza