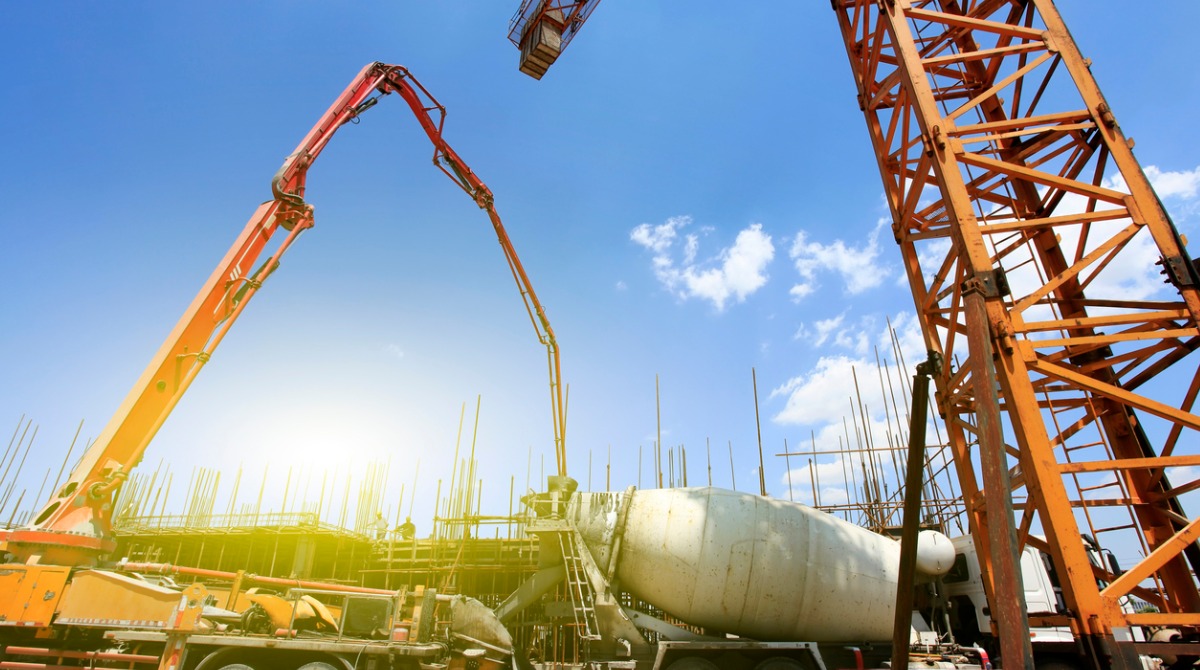 The Illinois Capital Development Board just announced that construction has started on the new Student Services/Adult Education Building on the College of Lake County Lakeshore Campus in Waukegan, Illinois. Most of the cost of this 48 million project will be paid for by Governor Pritzker's bipartisan Rebuild Illinois capital plan.
According to the Patch, the state of Illinois is funding $35.3 million of the project with the rest covered by local matching funds. The Illinois Capital Development Board (CDB) will oversee the project's design and construction under the protocol for state appropriated capital projects and they have selected George Sollitt Construction Company as the low bid construction company for the project.
"Through the Rebuild Illinois capital plan, the state is investing millions of dollars into educational facilities across the state to ensure our students have access to state of the art facilities needed to reach their goals. This new center at the College of Lake County will not only be a resource where students can receive additional support and guidance but will also provide a dedicated space where adults can continue their higher education journey and achieve their full potential."
Governor of Illinois | JB Pritzker
The new 62,692 square foot Student Center will consist of the following:
- Support services
- Library
- Community meeting space
- Welcome and One-Stop Center
- Laboratories
- Career placement
The Adult Education services will be included in the Student Center and will consist of:
- Four testing rooms
- Tutoring center
- Four general education classrooms
- Large multi-purpose space that can be subdivided
"This substantial development provides comprehensive student support services and programs in Waukegan designed to meet the regional high demand advanced workforce needs. We want a first class facility in Waukegan. Together with Waukegan Mayor Sam Cunningham, we anticipate this urban campus project to serve as a catalyst for future downtown development."
CC Board of Trustees | Dr. William M. Griffin
CLC President, Dr. Lori Suddick stated that the Lakeshore Campus along Genesee Street serves as a community hub and supports economic growth by ensuring educational attainment leading to family-sustaining careers and offers access to events and job fairs that will benefit the entire community.
Besides the new construction, the project will also include 4,665 square feet of existing building renovation consisting of improvements to the Children's Learning Center and the science laboratory plus renovation for a new classroom.
The completion of the Student Center will provide further opportunities for the college to continue program expansions in other fields including:
- Digital media
- Manufacturing
- Hospitality
- Horticulture
- Entrepreneurship
The Rebuild Illinois capital plan passed with bipartisan super majorities and will invest $45 billion in roads, bridges, railways, universities, early childhood centers and state facilities like the new crime lab and veterans' homes, creating and supporting an estimated 540,000 jobs over the life of the six-year plan and revitalizing local economies across the state.
DataBid is currently reporting on this project - CDB College of Lake County Construct Student Services/Adult Education Center (0077021020)
Posted by Judy Lamelza