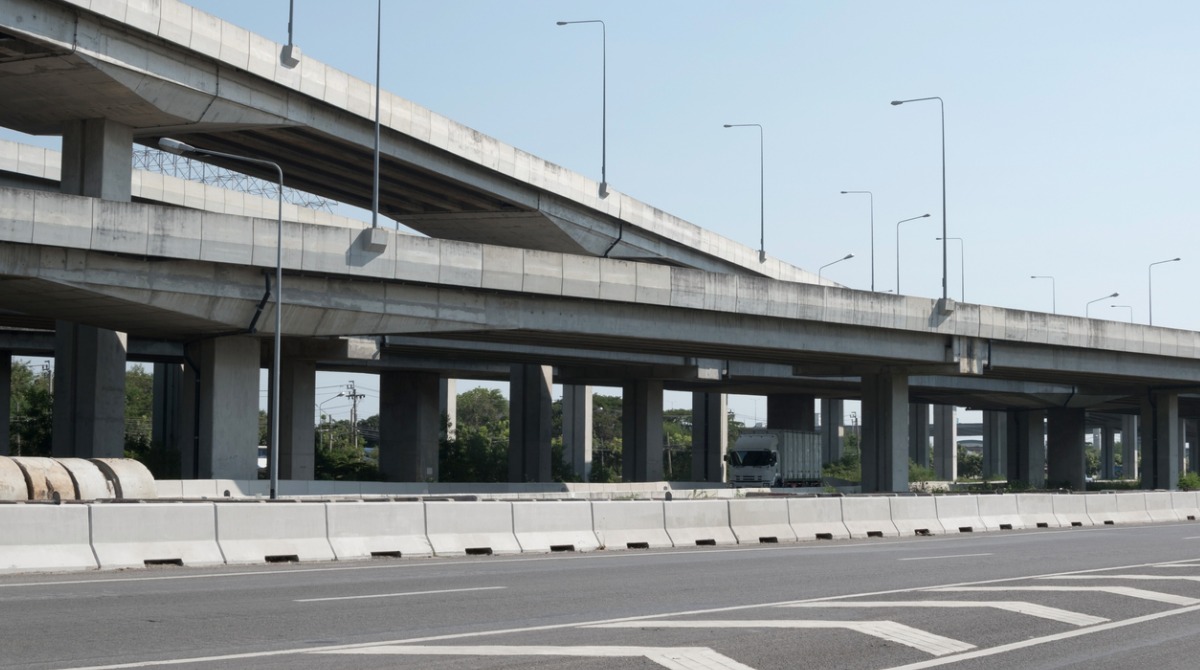 The first stages of construction on the new Bradford Bypass have begun work on a bridge over the future highway now underway. The new bridge will be over County Road 4, also known as Yonge Street.
This project marks another milestone in the province's plan to:
- Relieve gridlock
- Create jobs
- Connect communities in the rapidly growing Greater Golden Horseshoe
"Our government will be relentless in delivering on our ambitious plan to build the much needed infrastructure that our growing province needs. Building the Bradford Bypass is a key part of our plan to fight gridlock in the Greater Golden Horseshoe, helping commuters spend less time in traffic while creating good paying jobs for the people of this region."
Premier of Ontario | Doug Ford
News Ontario reports that in April 2022, Brennan Paving & Construction Ltd. was awarded the contract to design and construct the new bridge which will allow County of Simcoe Road 4 (Yonge Street) between 8th Line and 9th Line to cross over the future Bradford Bypass. The project will also include widening County Road 4 from two to four lanes.
In 2022-23, Ontario is investing $3.0 billion to expand and repair provincial highways, roads and bridges, including over $761 million to expand the province's highways and bridges, and more than $1.5 billion for rehabilitation projects.
According to Toronto City News, the Bradford Bypass has long been a proposed connector route between Highways 404 and 400 through York and Simcoe. It had first been debated as a potential project in the late 1970's before finally being shelved by the previous liberal government in 2003. It was revived by the Conservatives when they took power in 2017.
The Ford government said environmental assessments for the new four-lane highway are currently underway and are planned to be completed in 2023. The new bridge at County Road 4 is expected to be completed in 2024, but no firm date has been announced for when the Bradford Bypass itself will be completed.
Barrie CTV News states the province expects the bypass to save commuters up to 35 minutes per trip while supporting 2,640 jobs per year on average in the transportation, engineering, construction and supply-chain industries.
Some community members had major concerns regarding this project. Mike Schreiner, Ontario Greens Leader, expressed his displeasure stating that this project would greatly hurt the Greenbelt. He believes that these Greenbelt highways will increase expensive sprawl, ramp up climate pollution and destroy the nature that protects us and the farmland that feeds us. Jonathan Scott, a Bradford councillor stated that he understands their concerns but ensured that environmental studies are underway and are part of the completed environmental assessment that is being done.
The government previously earmarked $1.6 billion for the Bradford Bypass and Highway 413 in Peel Region but didn't say how much was allocated for each project.
DataBid is currently reporting on this project - MTO Highway 7317 Bradford Bypass Design Build Minor - Capital Contract (0006101421)
Posted by Judy Lamelza