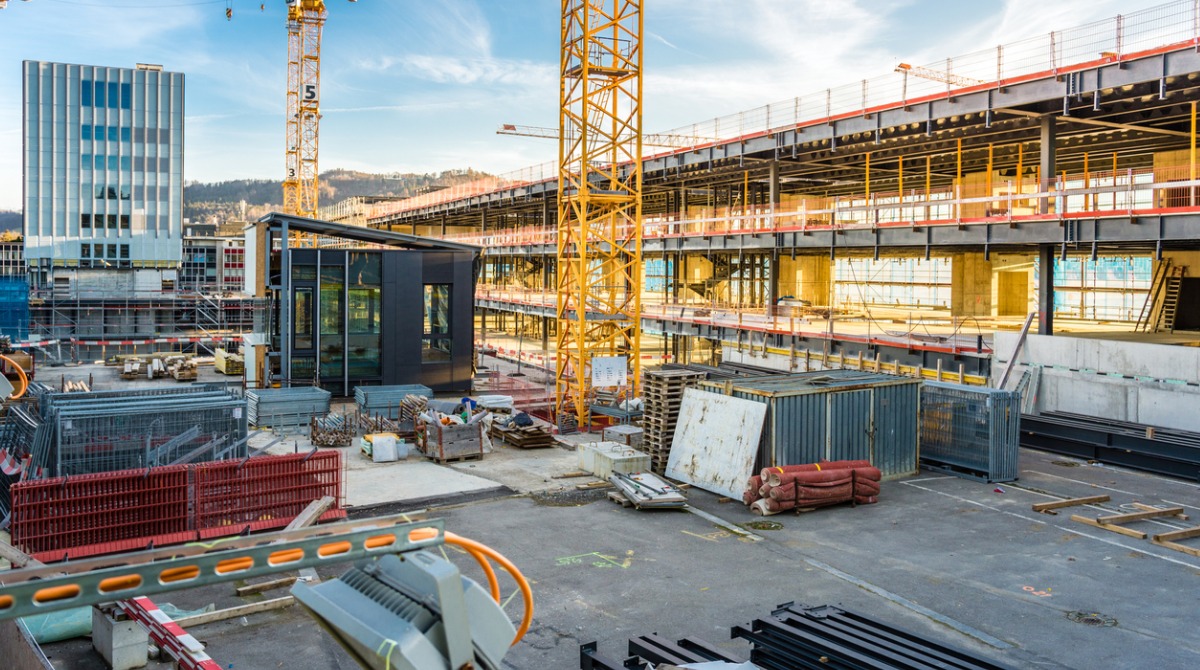 Commercial contractors in Illinois and throughout the country continue to battle material shortages that were brought on by the pandemic. The U.S. Chamber of Commerce Commercial Construction Index was 60 in the last quarter of 2020 compared to 74 in the first quarter before the pandemic. Unfortunately, the difficulty in procuring some construction material will not go away anytime soon.
Construction Dive reports that the three major drivers are as follows:
- Backlog
- Revenue expectations
- Contractor confidence
Seventy-one percent of contractors are facing at least one material shortage. Lumber was the most cited material shortage (31%) followed by steel or electrical supplies other than copper wire (11%) and lighting supplies (10%).
Fuel, copper, steel and aluminum have each experienced modest price increases, while concrete's price has slightly decreased, according to Atillo Rivetti, Vice President at Turner Construction, who assembles the firm's Building Cost Index. Turner has also received notifications of further material and equipment price increases for 2021.
According to Ken Simonson, Chief Economist for the Associated General Contractors of America, steel and lumber price increases have been steep and have jumped up several times this past fall.
In early December, the U.S. Commerce Department lowered the tariff on Canadian-imported lumber from 20% to 9%, which could impact price. However, increasing demand from home builders and remodelers could keep costs higher.
The shortages are impacting not only costs but lead times. Price increases for material like scrap steel and gypsum drywall are expected to continue into 2021.
Rivetti stated that material availability is best managed through ongoing communications with manufacturers and distributors starting at the earliest design stages of a project.
The Chamber of Commerce's quarterly report shows that contractors are facing the following challenges:
- 83% experiencing product delays
- 71% having a difficult time meeting schedule requirements
- 68% facing delays expected into the second quarter of 2021
- 58% putting in higher bids on projects
- 53% experiencing major project shutdowns or delays
- 41% saying material shortages is a major consequence of COVID-19
- 39% turning down work opportunities
Another article in Construction Dive states that general contractor, Hoar Construction has also seen labor costs decrease as competition among trades for projects increases. The upsurge in unemployment during the pandemic, however, did not lead to a labor shift to the construction industry, leaving the industry still in need of skilled workers.
Hoar stated that because of construction workers' resiliency, adoption of technology and adaptability, the company has overcome precaution obstacles and has maintained its overall productivity.
Hoar's report also stated that most of the company's new hospital projects that began after the start of the pandemic have been geared towards an expected influx of COVID-19 patients, with features like space for more beds and reconfiguration of some spaces into ICU areas,
Student housing is likely to see a change in design features including the following:
- Fewer touch points
- More antibacterial surfaces
- Improved ventilation
- Bipolar ionization
- Small communal spaces
The company's coronavirus-specific safety plans adhere to Centers for Disease Control and Prevention guidelines and then are beefed up according to any local requirements.
Hoar has seen no pushback from its subcontractors and other trade partners about the new safety protocols.
Hoar's report comes at a time when the COVID vaccines are being made available and many contractors like Hoar will have to decide whether they will make the vaccination a condition of employment. Some legal experts are saying that contractors will be able to make that demand in order to protect the rest of the workforce.
Contractor Mag reports that 83% of contractors are experiencing project delays due to COVID-19. Contractors report the average share of delayed projects is 26%.
Neil Bradley, U.S. Chamber of Commerce Executive Vice President, stated that the industry is a positive indicator of where the rest of the economy is going, but he doesn't believe that confidence will fully return until companies and workers have the confidence to get back to work safely.
Editor's note: This is, indeed, a confusing time for the construction industry. DataBid is working tirelessly to report and distill the news that can help you and your company make the right decisions and keep you up to date on the constant changes as they are made. We hope our coverage brings some clarity amid all the confusion.
Posted by Judy Lamelza