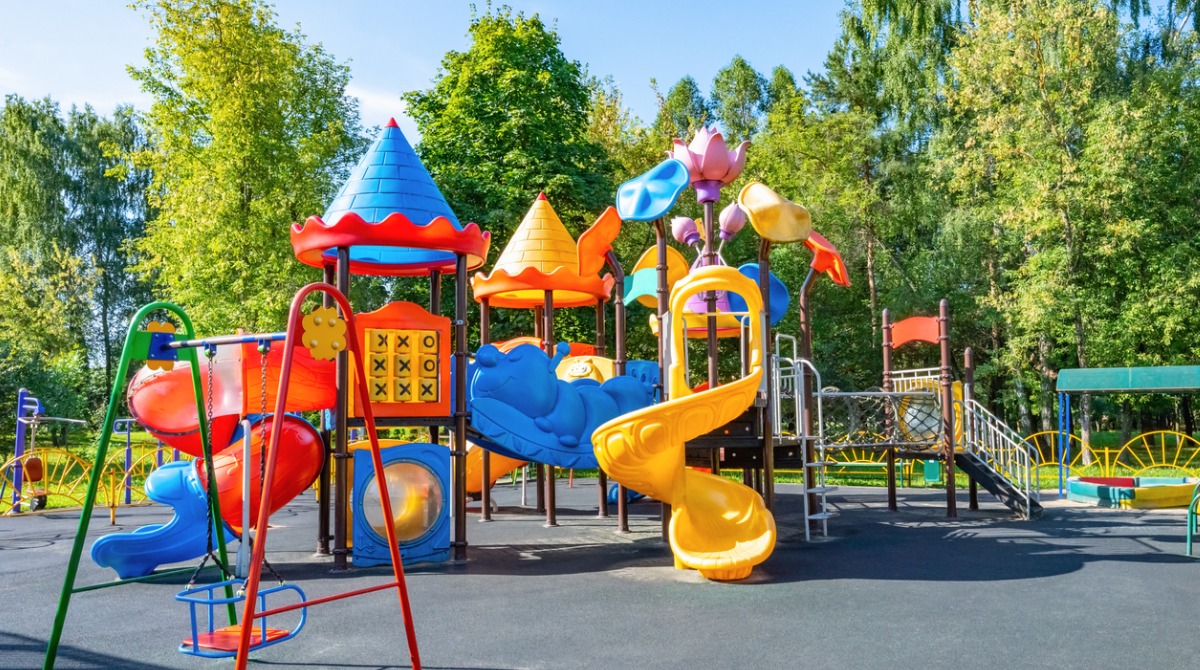 The Village of Bourbonnais are breaking ground on the $18.5 million Community Campus plan to be located on 11 acres at Robert Goselin Park behind the Municipal Center.
Fifty years ago, ground was broken for the village's Municipal Center, located on the southwest corner of what is now the intersection of William Latham Drive and Main Street NW, where Goselin Park and the Municipal Center are located.
The Community Campus plan will feature:
- A stage with grass seating
- A Splash pad
- Restrooms
- Playground
- Updated Safety Town for children
The Daily Journal states that the area that has been home to the village's annual Friendship Festival will now be for use year round.
"We want this to be a lot of things for a lot of people. This has been a group effort. A lot of work has gone into this. There are a lot of nuances."
Bourbonnaise Mayor | Paul Schore
For the past two plus years, village officials have used input from residents to shape this vision that will finally come to fruition over the next 18 months.
Johnson Downs Construction of Kankakee was awarded the contract with a bid of $18,519,285. Piggush Simoneau Inc. of Kankakee, came in with a bid of $19,472,793. According to village officials, the work will start this week.
"I've had so many people from out of town who are visiting and had no idea this was here. It is nice to have places such as Bourbonnais' for people out of the region. We are creating a destination location for many events."
Mayor of Manteno | Tim Nugent
Manteno's The Square on Second offers visitors the following:
- Play structures such as a jumping pillow
- Zip line
- Rotating climber
- Tree wrapped benches
- Fire pit area
- Lighted water feature
It also hosts events such as Rockin' on the Square, Yoga on the Square, Fire Log Jam and Santa on the Square, according to the village's website.
The Bourbonnais Township Park District Executive Director Ed Piatt stated that the county and area have many hidden gems that can draw visitors here.
The Community Campus opens up avenues for people to visit Perry Farm Park or Willowhaven Park and Nature Center. Piatt believes that working together is the key to succeeding.
Bourbonnais' Community Campus adds to the region's many offerings to local and out-of-town visitors.
"This project will create another kankakee County year-round destination that invites residents and visitors alike to visit and enjoy. We look forward to the opportunity to partner in marketing this innovative destination as we continue to showcase the many amenities and hidden gems that set our region apart. We are excited to welcome new visitors and new residents to Bourbonnais and Kankakee County and witness regional economic growth that benefits the entirety of our community."
Interim executive director of Kankakee County Convention & Visitors Bureau | Nicole Gavin
More than 3,000 participants helped to shape the project through a series of online surveys and open houses, hosted by village officials and The Lakota Group, an urban planning and Landscape architecture consulting firm that the village commissioned to lead the project.
DataBid is currently reporting on this project - Bourbonnais Goselin Park & Village Green (0064082522)
Posted by Judy Lamelza