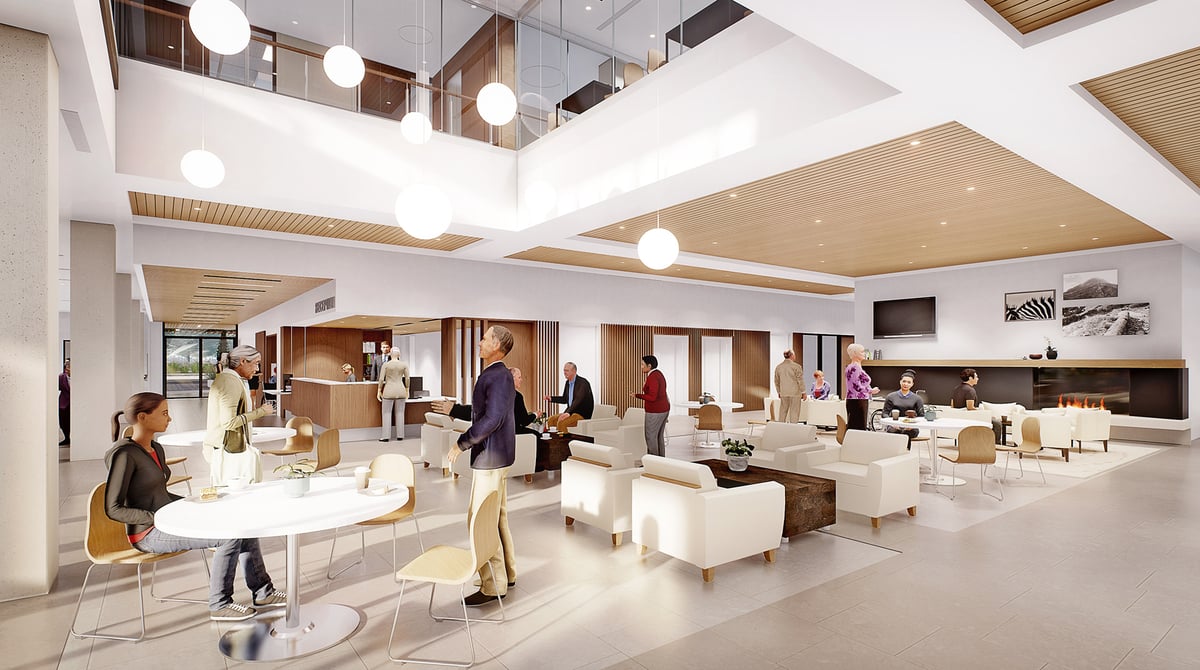 A groundbreaking ceremony was held at the site of the new seniors health and wellness village at 525 Main Street North in Brampton. Fencing has been installed around the construction site and play equipment at Murray Street Park has been decommissioned. The park will remain closed but will reopen in the spring of 2020 with an upgraded portion according to the Brampton Guardian.
The new building will include the following features:
- 177 bed long-term care centre
- Eight-bed-short-stay unit for overnight respite care
- Expanded adult day services
- Service Hub which will include community spaces and integrated health and social services
Once complete, the old building will be removed and replaced with a new revitalized park space. Completion is expected in 2021 and the park in 2022.
Need More Public or Private Projects?
Per Peel Region Bids & Tenders, the following General Contractors had been pre-qualified for this project in accordance with pre-qualification document 2018-620PQ:
- Buttcon Limited
- Eastern Construction Company Limited
- Graham Group
- Walsh Canada
The awarded General Contractor was Buttcon Limited in the amount of $115,552,000.
According to Peel Region Review, Peel Manor has been serving the community since 1898. It started as a house of refuge and is now a long-term home. The centre is home to 177 people and hosts Adult Day Services and Meals on Wheels serving the city of Brampton.
DataBid is currently reporting on this project - Peel Manor Seniors Health & Wellness Village Construction (0006092318)



Posted by Judy Lamelza