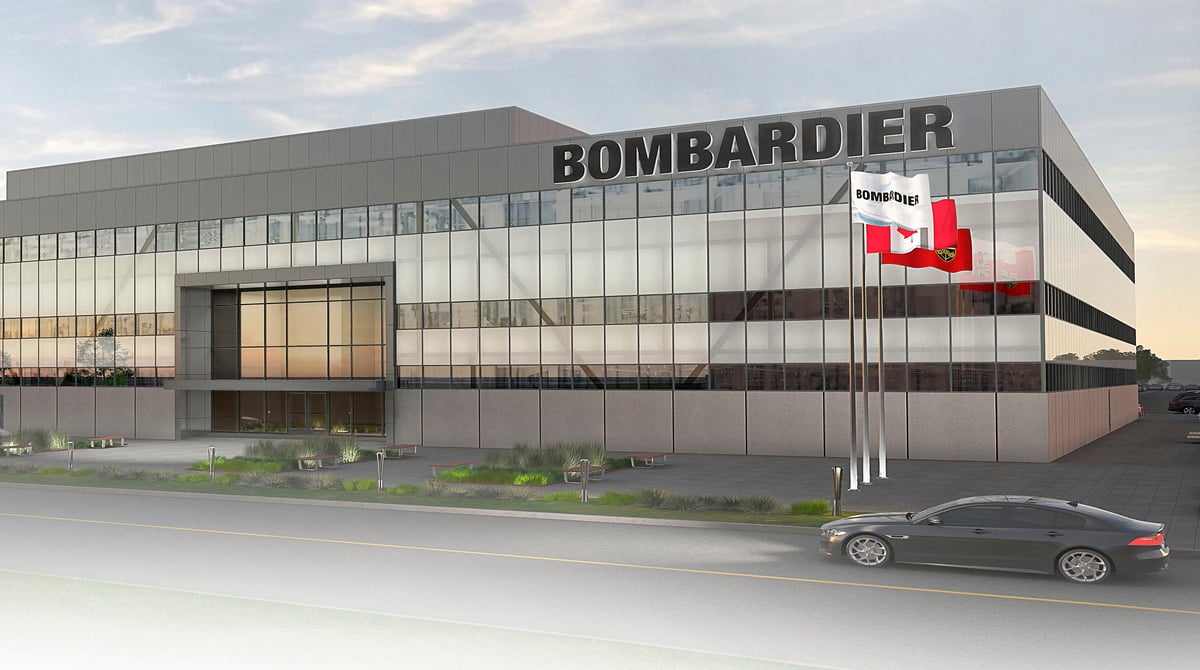 Bombardier is planning to build a one million square foot global manufacturing center in the city of Mississauga that will have the capacity to build up to 100 aircraft per year and support thousands of jobs. The 41.2 acre facility will be located on Toronto Pearson Lands per Business Facilities.
"I'm very excited to announce the relocation of our Global aircraft family production activities to a new, cutting-edge manufacturing facility at Toronto Pearson. This is a strategic move for Bombardier and a strong commitment to Ontario's aerospace industry. It will allow us to offer world-class career opportunities and continue fueling the economic development of the region for years to come."
President and Chief Executive Officer of Bombardier Inc. | Alain Bellemare
The new one-million-square-foot facility will house the following:
- Final assembly line for the manufacturing of Bombardier's Global business jets
- Hangar space for pre-flight activities
Mississauga's aerospace cluster is the largest in Canada with more than 345 aerospace companies employing 28,000 employees. Mississauga's aerospace cluster is comprised of airlines, aerospace manufacturing, airport services and support services for aerospace manufacturers.
"Bombardier could have picked anywhere in the world to locate their Global Manufacturing Centre but chose Mississauga. Not only will this investment support jobs and attract talent, but it will also boost economic growth and help raise Mississauga's profile as a global aerospace hub where innovation in aerospace thrives."
Mississauga Mayor | Bonnie Crombie
According to Aerospace-Technology, the manufacturer has already begun preliminary work with first production activities scheduled to start in 2023.
Get Qualified Leads From DataBid
Bombardier has contributed millions of dollars to the Downsview Aerospace Innovation and Research Consortium which will be used in the development of a visionary aerospace hub for academic research and training activities.
The contribution is intended to develop a hub for academic research and training, and includes $1.8 million in capital funding to rehabilitate the Moth Building.


Posted by Judy Lamelza