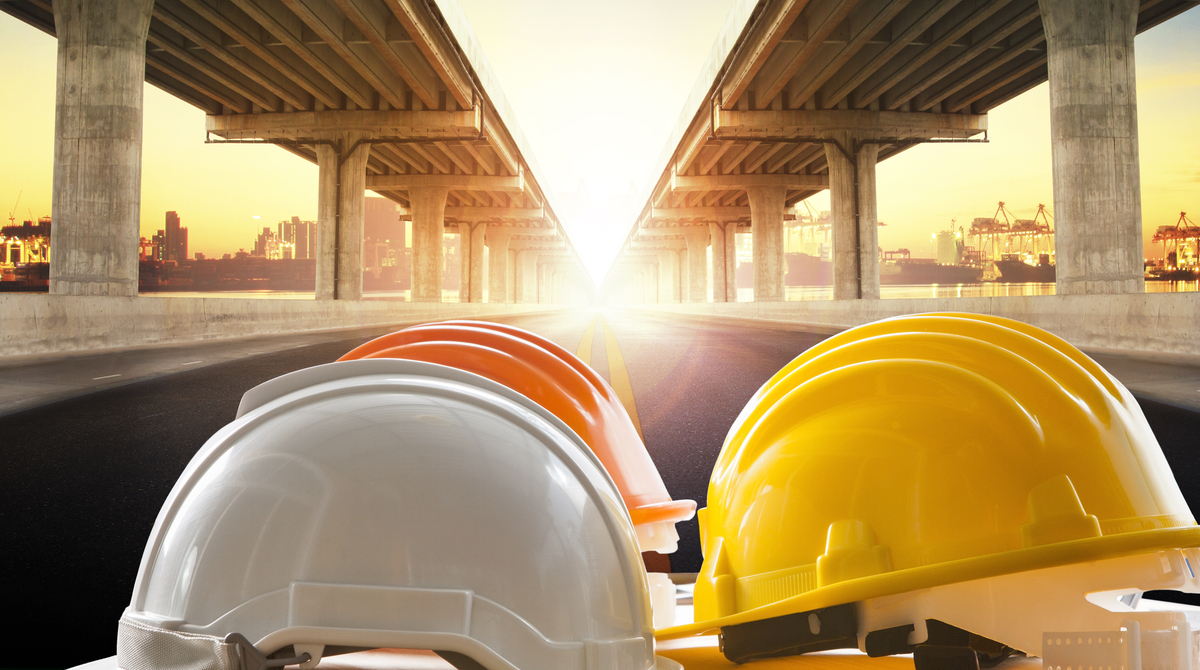 On April 1st, President Joe Biden provided long-awaited details for a massive infrastructure plan called "American Jobs Plan" that is an investment in America that will create millions of good jobs, rebuild our country's infrastructure and position the United States to out-compete China.
An article in Construction Dive states that the costs for this infrastructure plan are broken down to the following:
- $621 billion for transportation infrastructure
- $689 billion for buildings and utilities
- $500 billion for worker training, research and development and also domestic manufacturing initiatives
Since the 1960's public domestic investment as a share of the economy has fallen 40% and as a result, the White House has proposed to pay for the plan over 15 years primarily by hiking the corporate tax rate to 28% from 21%, which would partially erase former President Trump's tax reform legacy.
Transportation would include:
- $174 billion for electric vehicle incentives
- $115 billion for roads and bridges
- $85 billion for public transit
- $80 billion for passenger and freight rail
- $50 billion for disaster resilience of infrastructure
- $25 billion for airports
- $20 billion to improve road safety
- $20 billion to mitigate infrastructure impact on underserved communities
- $17 billion for waterways and ports
Buildings and utilities would include:
- $213 billion for affordable housing
- $100 billion for broadband internet
- $100 billion for electric grid and clean energy
- $100 billion for public schools
- $66 billion for water systems
- $45 billion to eliminate lead pipes
- $25 billion for child care facilities
- $18 billion for veterans hospitals
- $12 billion for community colleges
- $10 billion for federal buildings
Companies and business groups quickly responded with policy statements reacting to the breadth and scope of the plan.
"The American Society of Civil Engineers applauds President Biden's American Jobs Plan, a truly historic proposal for modernizing and improving the nation's infrastructure. ASCE urges Congress and the administration to now work together to develop a comprehensive, bipartisan, infrastructure bill that will set the plan in motion - rebuilding and modernizing our infrastructure systems, while growing the economy, increasing public safety and creating jobs and more resilient communities."
President of ASCE | Jean-Louis Briaud
The plan also stirred controversy in the construction sector by including a call from the president for Congress to pass the Protecting the Right to Organize Act, to which construction employer groups have voiced strong opposition. This bill is aimed at significantly strengthening workers' rights to organize.
"The president is right to focus on rebuilding a broad range of aging and overburdened infrastructure and modernizing buildings. But by seeking to couple his new infrastructure proposal with the dangerous PRO Act, the president is signaling that infrastructure investments must come at the expense of labor harmony and economic certainty. Paying for the plan through a tax increase on business will limit the ability of many employers to invest in capital improvement that will provide additional career opportunities for construction workers."
Statement from CEO of Associated General Contractors of America | Stephen Sandherr
Jacob Arlein, principal at San Francisco-based engineering and energy efficient consultancy Stok, stated that the scope of the plan is remarkable, but could also be its Achilles' heel.
"The amount of money in this bill is staggering, and the commitment to spend some of the money to directly address climate change is a huge step forward. There are many winners that will benefit from this bill, and that may be its downfall. It tries to tackle myriad problems beyond infrastructure, and putting too many of these problems in one behemoth omnibus bill will make it difficult to pass."
Principal at Stok | Jacob Arlein
During a speech at the United Brotherhood of Carpenters and Joiners of America Pittsburgh Training Center, President Biden pitched his plan as a transformative effort to overhaul the nation's economy and said that he was open to alternatives to paying for the proposal.
"These are my ideas on how to pay for this plan and if others have other ideas, let them come forward. I am open to other ideas, so long as they do not impose any tax increase on people making less than $400,000."
President of the USA | Joe Biden
According to The Washington Post, President Biden called the American Jobs Plan the most significant federal jobs investment since World War II, and will put hundreds of thousands of electricians and laborers to work laying miles of electrical grid and capping hundreds of oil wells. The plan's research funding would make America the global leader in emerging sectors such as battery technology, biotechnology and clean energy.
The U.S. Chamber of Commerce strongly criticized the proposed tax hikes in a statement and argued that while infrastructure spending is necessary, the users who benefit from the investment should pay for it.
While opening the door for negotiations with Congress over the details, the White House is adamant about the need for a sweeping economic program that goes beyond immediate coronavirus relief. It cites the threat posed by climate change, the deterioration of America's infrastructure and the long decline of U.S. manufacturing. But the White House may face a more difficult path for this package than they did with the stimulus plan.
President Biden promised to bring the Republicans into the Oval Office to discuss the infrastructure measure but he said the plan had to be completed and suggested that Democrats may be willing to try to pass it without Republican votes if necessary.
Posted by Judy Lamelza