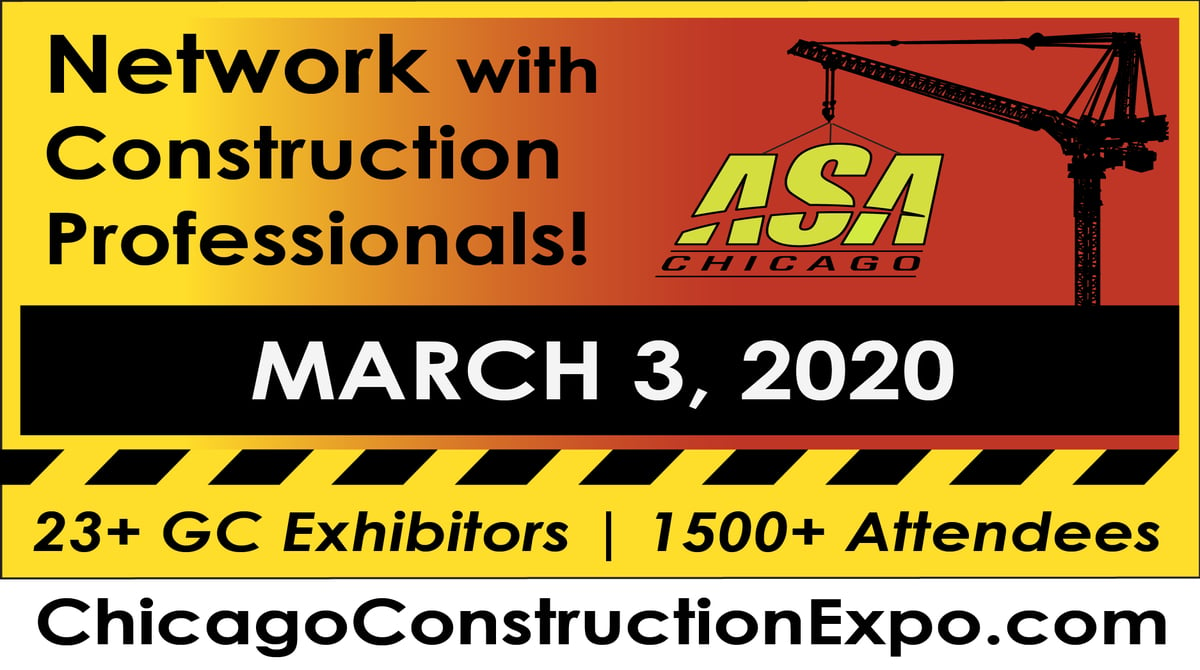 Chicago Construction Expo and Safety Conference
March 2-3, 2020 at Drury Lane
Des Plaines, IL – The Association of Subcontractors and Affiliates of Chicago (ASAC), in partnership with the Construction Safety Council, is proud to announce their upcoming Chicago Construction Expo and Safety Conference. This annual event serves Chicagoland construction industry professionals by providing unique opportunities for business-to-business commerce, education and networking. The event boasts dozens of educational safety sessions, nearly 150 exhibitors and more than 1500 attendees.
WHEN: March 2-3, 2020
WHERE: Drury Lane Conference Center, 100 Drury Lane, Oakbrook Terrace, IL
HOURS:
SAFETY CONFERENCE: Monday, March 2 7:30am-4:00pm | Tuesday, March 3 7:15am-3:15pm

KEYNOTE SPEAKER: Tuesday, March 3 8:30-10:00am

CONSTRUCTION EXPO: Tuesday, March 3 9:00am-4:00pm
SPEAKER: Anthony Huey, Reputation Management, LLC
"Protecting Your Reputation in a Crisis"
Learn how to protect your company's reputation when timing is critical and communicating clearly is your top priority. Anthony Huey is an international speaker who offers communication tools, tips, and techniques based upon his experience as a news reporter, magazine editor, and management consultant.
To learn more about, and register to attend, the Construction Expo and Safety Conference, visit chicagoconstructionexpo.com.
ASA Chicago serves subcontractors by providing networking opportunities, education, and advocacy within the construction industry. Learn more at asachicago.org.
Contact: Terri Rivera, Executive Director
Phone: 847.827.8336
Email: terri@asachicago.org
The Construction Safety Council improves human safety performance through education and training. Learn more at buildsafe.org.
Contact: Robert Lahey, President & CEO
Phone: 708.449.8600
Email: blahey@buildsafe.org
Posted by Jim Lamelza