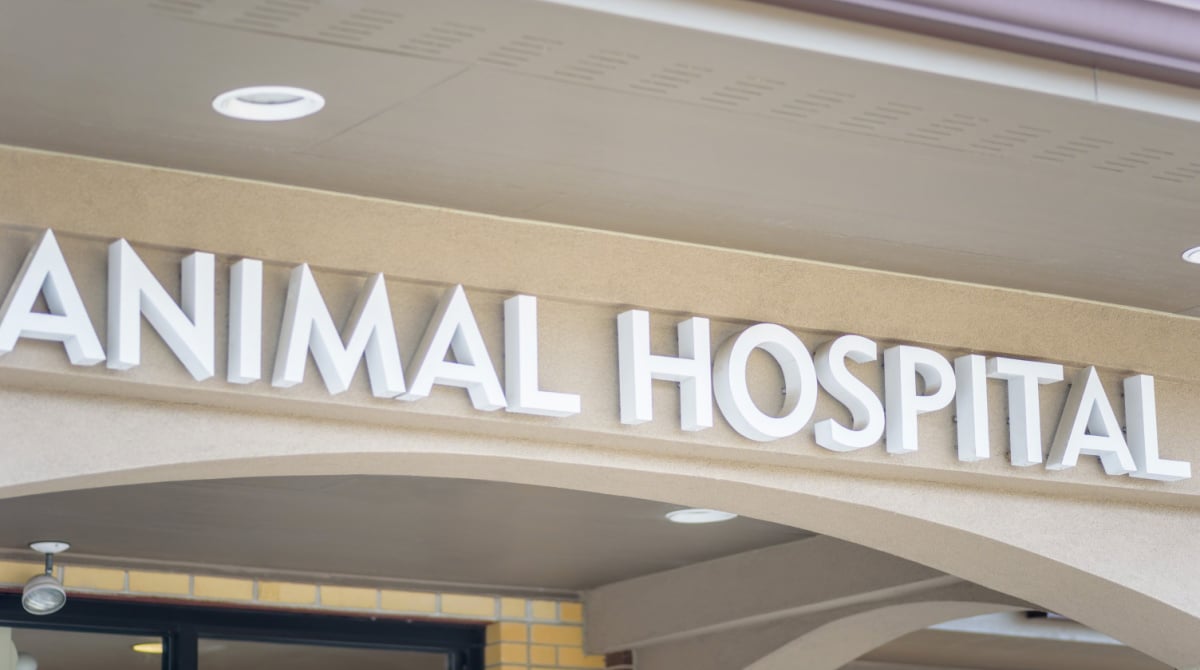 The charming city of St. Charles, Illinois, is set to become home to a brand-new animal hospital, a development that has the potential to transform pet care services in the area. The St. Charles City Council is on the brink of approving plans for the establishment of the River West Animal Hospital, a project proposed to be located on Route 64, just west of Randall Road.
The proposal for the new animal hospital was presented by Luigi Randazzo, the Vice President of Architecture and co-founder of Keystone Planning and Design. Randazzo filed the planned unit development application in April, outlining the vision for developing the property at 2377 W. Main St. into the new River West Animal Hospital.
The Daily Herald states that the location set for the animal hospital is a former farmland lot, nestled between key landmarks and businesses. On the south side of Route 64, it is neighbored by Firestone Tire to the east, Rental Max to the west, and the Fox River Harley-Davidson to the south. This strategic positioning promises easy access for residents seeking medical care for their pets​.
The property, currently owned by Thomas Zylstra of Zylstra Farms, LLC, and Zylstra Harley-Davidson, is part of the Zylstra Planned Unit Development (PUD). This PUD, approved back in 2005, is a cluster of 10 lots that spread over a total of 35 acres west of Randall Road, lying between Route 64 and Oak Street.
The proposed animal hospital will comprise a 6,000 sq. ft., one-story building, standing 26 ft. tall and fronting Route 64. The building will be flanked by parking areas on the west and south sides, ensuring ample space for pet owners to park their vehicles. Access to the hospital will be facilitated by the existing private drive that connects Route 64 with Oak Street to the south, further enhancing convenience for visitors​.
The building plans for the hospital have been thoughtfully crafted to create a welcoming environment for both pets and their owners.
The layout includes:
- Reception and waiting area
- Multiple exam rooms
- Treatment spaces
To cater to the needs of pets, an outdoor pet relief yard, which will be fenced and supervised by staff, is included in the plan.
The River West Animal Hospital aims to operate from 6:30 a.m. to 7 p.m. from Monday through Friday, and 8 a.m. to 3 p.m. on Saturdays. This timing ensures accessibility to quality pet care for the busy residents of St. Charles during most hours of the day and week.
The final plans for the proposed animal hospital will soon come before the City Council for approval. The community eagerly awaits the green light on this project, anticipating the new opportunities for comprehensive animal care services it will bring. The River West Animal Hospital is an exciting addition to St. Charles, promising to enhance the city's commitment to animal welfare and the joy of pet ownership.
Posted by Judy Lamelza