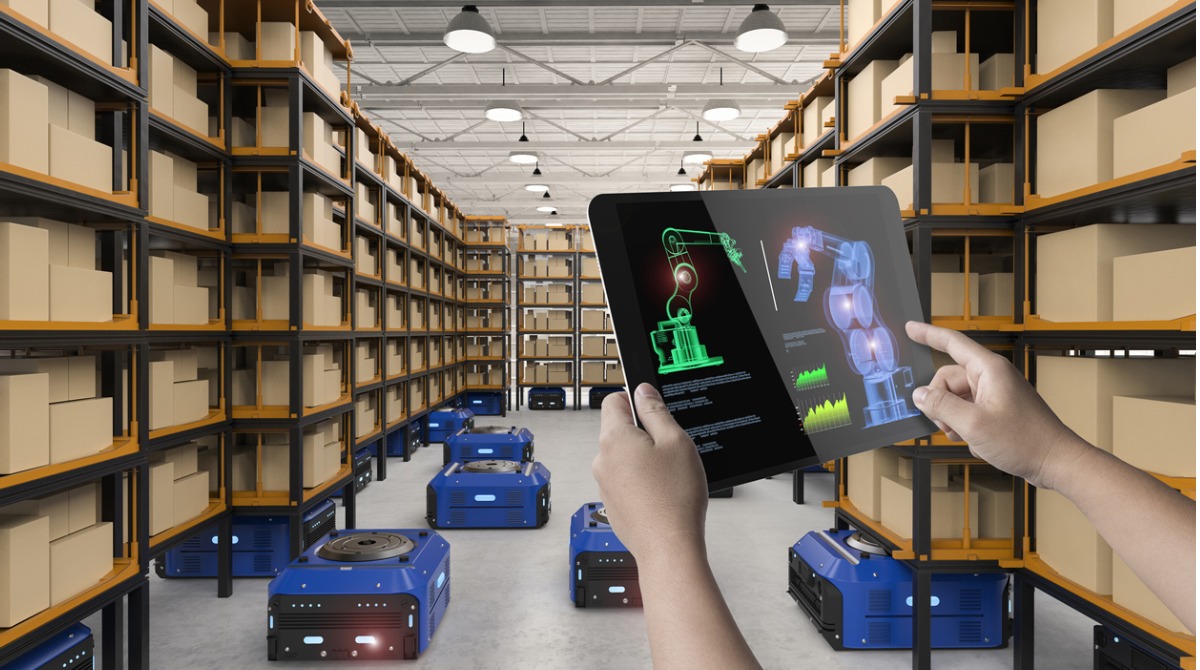 The COVID-19 pandemic will undoubtedly have significant and long-lasting effects on everything we do. We are changing the way we think about everything, from how we travel to where we get our groceries.
An article in PNAS states that businesses in just about every industry are already experiencing the consequences of these changes. Some have suffered major losses; small business in particular have been negatively affected with almost half temporarily or permanently closing. Yet, others have seen record growth in the last year. Among them are the e-commerce and delivery giants like Amazon, which doubled its profits in the second quarter this year. And now, in an attempt to stay on top of a growing number of orders and deliveries, Amazon is opening 1,000 new warehouses across the United States.
According to Digital Commerce 360, even before the pandemic hit, Amazon was one of the biggest names the retail and warehousing industries have ever seen. It has only grown since then due to the way in which COVID-19 has made us rethink our shopping habits. More than ever before, people prefer to order online and have the products delivered to them. Because of this, Amazon and other online retailers have seen record-high numbers of new orders being placed during the pandemic.
Per Bloomberg, as many as 1,000 to 1,500 Amazon warehouses will open in American suburbs. This will put Amazon's delivery hubs closer to its customers and cut down delivery times.
The Chicago construction industry, for example, has been heavily hit by COVID-19 and with new projects coming back slowly, winning a bid for an Amazon warehouse in a Chicago suburb could make a massive difference for a construction business these days.
CNBC News states that Amazon's long-term delivery partners, UPS and USPS, are not faring quite as well. Over the last few years, Amazon has been delivering more and more of its own packages. Marc Wulfraat is quoted as saying that an estimated 67% of Amazon orders will be delivered by the company itself. With the help of new suburban warehouses, he says that number could climb up to 85% in the future. This is likely to negatively impact other shipping and delivery companies which Amazon will no longer need to do business with.
All of Amazon's new delivery hubs are planned to be built in the suburbs of major American cities, including Chicago. Amazon contributes significantly to the city's reputation as a major industrial center. It's a smart way of getting closer to populated areas without fighting for space in busy city centers.
According to the Chicago Tribune, two new new Amazon distribution centers will be built in the southern Chicago suburbs of Matteson and Markham. There is also a long-standing plan to build Chicago's third airport in that area. If Amazon committed to using that airport for its air cargo, this could speed up the project and bring even more business to the Chicago suburbs.
Amazon typically works with a contractor to build new warehouses that fit its needs and standards. However, building more than 1,000 warehouses is not going to be easy. Other solutions have, therefore been speculated about. Biz Journals states that it is not unheard of for Amazon to lease or buy an existing warehouse and simply relocate their business there. There are several reasons to choose to relocate a business into an existing facility rather than build from the ground up. Affordability is an important factor. It is far cheaper to move your business into a pre-existing warehouse space, at least in the short run. Speed is another point in favor of relocation since it's faster to make minor changes to a warehouse than to build a new one.
An article in Tech Crunch states that the suburbs offer a limited supply of unoccupied warehouse space. For this reason, a more creative solution has been proposed. Amazon could take over any number of closing and failing malls in the suburbs and convert them into warehouses. This seems like an excellent way to take advantage of pre-existing space, but it may not actually be the cheapest or fastest solution. Amazon warehouses typically adhere to very specific standards, so converting retail space to fit those standards is not easy but it is an option to consider. There is no way to tell right now which way Amazon will go with most of their new warehouses.
Posted by Judy Lamelza