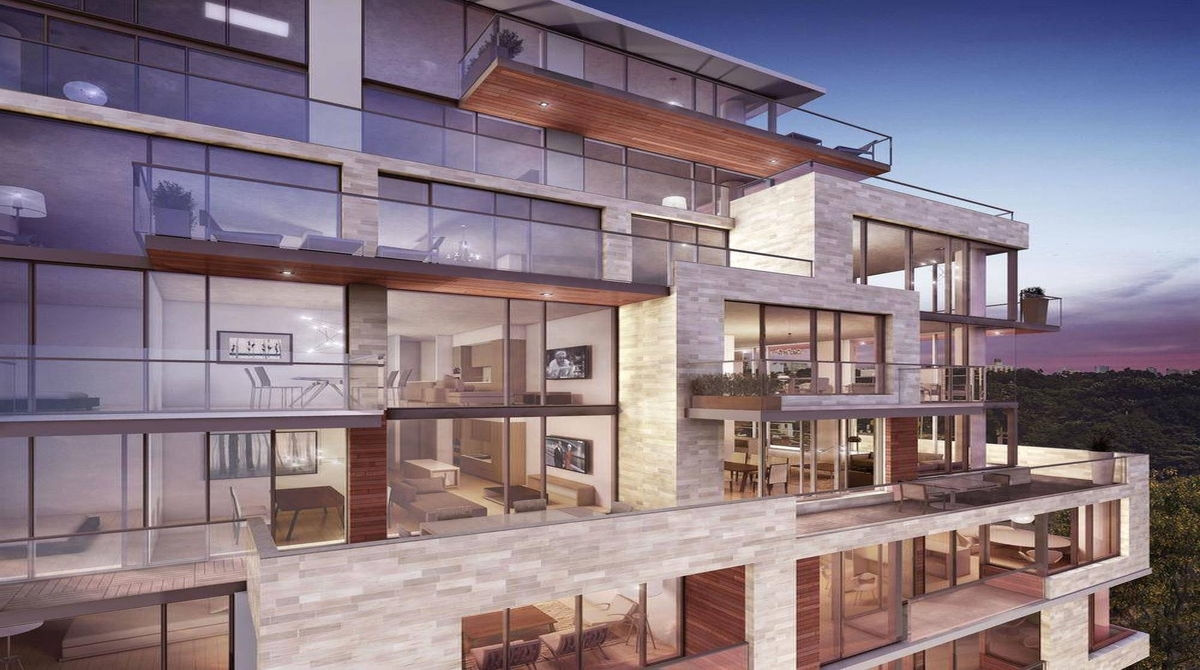 Altree Developments has proposed a 9 storey luxury mid-rise building at 202 St. Clair West. The building at the gateway to Toronto's Forest Hill neighborhood will replace six mansions per Urban Toronto. The project will include 85 units and will be the third residential project on St. Clair west of Avenue Road to redevelop lower density housing. This will be similar to the recently completed ZIGG Condos across the street to the southwest and the under-construction One Forest Hill across the street to the immediate east.
The development will require a zoning bylaw amendment to be approved and may become known as Two Forest Hill. The structure will replace houses at 202 through 208 St. Clair West and 2 and 6 Forest Hill Road.
The units will range in size from 1,000 feet to 4,000 feet dependent on the number of bedrooms. 55 two bedroom homes will make up the majority of the tower with 20 one-bedroom and 10 three-bedroom units filling out the rest of the building. The majority of the units will have expansive terraces. There will also be 126 underground parking spaces of which 25 will be equipped with electric vehicle infrastructure.
Looking for More Local Toronto projects?
There is very little information regarding the architecture aside from the general massing and floor plan of the building, which features two stepbacks along the southern elevation and terracing fitting within a 45 degree angular plane on the northern elevation. The building was designed by Graziani and Corrazza Architects.
According to WENY News, Altree Developments is committed to connecting communities through the development of iconic projects. Altree's vision is to seamlessly integrate projects into the existing culture of the neighborhood in which they develop.
"At Altree Developments, we are dedicated to seeking out projects that allow us to build a meaningful experience within each community we enter, offering residents a locale to live, dream and thrive."
President & CEO, Altree Developments | Zev Mandelbaum
Altree Developments continues a 70 year multi-generational family legacy in the development industry, including H&R REIT, founded by his grandfather Sandy Hofstedter and Lanterra Developments, founded by his father, Mark Mandelbaum.
DataBid is Currently Reporting on this Project - St. Clair & Forest Hill Residential Development - Toronto (0032021319)


Posted by Judy Lamelza