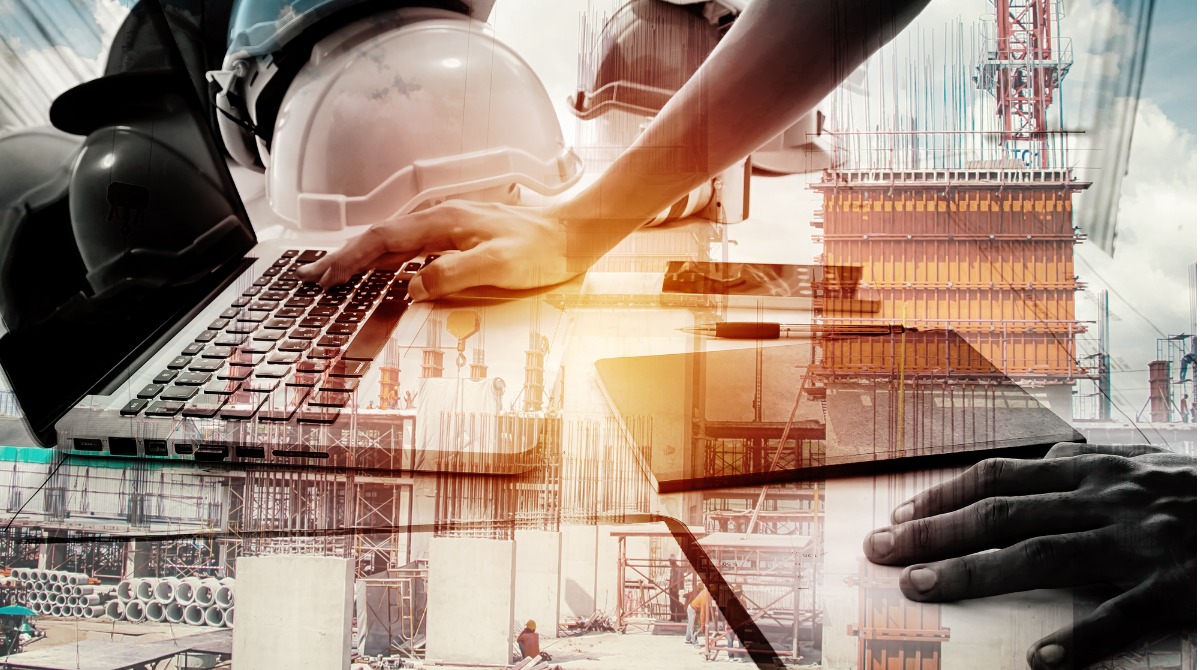 Commercial construction is a tough business to get into. The statistics are grim and many companies don't make it past two years. There are certain traits that make a company a success in commercial construction and we have listed the nine steps that contractors can take to achieve success and continue to do so.
Construction Dive reports that Dennis Engelbrecht, a senior consultant at The Family Business Institute, part of the Travelers Cos. family stated that an effective contractor never settles in his way. There is always more to learn and as soon as you think you've got it all, it probably means your ego is leading more than it should be.
1. Be efficient and forward thinking
That drive to learn more and lead and should be channeled to move an organization forward in a spirit of service to employees. They need to be motivated and feel as if they are part of something. Good leadership should inspire them to perform and stay onboard.
The most important trait of a successful leader is to make the employees at any level feel comfortable relaying information up and down the chain without fear of consequences. Bad news must rise to the top because when this goes unaddressed for too long, 80% of the companies that failed did so because of a single job.
2. Positive environment at work
Leaders must be tapped into millennials' and other groups' priorities such as vision, transparency, teamwork and access to leadership.
Always make sure that your employees are not overloaded so they can do the best work they can.
3. Finding and Keeping the Best People
By attracting and keeping good people you elevate the culture when working alongside other good people.
Engelbrecht stated that "slow to hire, quick to fire" is a mantra among successful, growing firms. Companies have to think about hiring as a long-term process, looking to college programs for interns and project engineers who can grow with the firm and continue to add value.
4. Strategic Planning
Companies that do strategic business planning saw 150% volume growth and and 220% profit growth roughly three years later.
Its as simple as setting a target that puts construction companies on a path to success. The results will come as long as that vision is fully fleshed out and periodically revisited by a broad group of employees in quarterly meetings, according to Engelbrecht.
Generating action items from these meetings such as objectives, milestones, timelines and outlined responsibilities.
5. Diversified mix of work
Every type of construction has a cyclical pattern so contractors are naturally better off diversifying their portfolio of work.
At the same time, profitability hinges on their ability to differentiate themselves within the market by drilling down into niches. Englelbrecht states that a good part of the construction business is a commodity. Projects like a college science center where anybody who's competing for it can do it. You need to separate from that commodity space and mix a high-profit niche with other wide-ranging capabilities.
6. Strength of Operation
Top construction companies tend to nail three areas:
- Launching a project internally
- Reviewing jobs
- Finishing strong
Monthly and quarterly reviews of submittals, change orders, and critical path items when done well will elevate the organization's performance by keeping knowledge flowing freely within it according to Engelbrecht.
7. Strive for effective business development practices
Companies that exceed in this area can drive their market in the direction of negotiation instead of bidding.
The secret to lifetime customers which is often a contractor's bread and butter, is to diligently maintain these relationships that will continue to add work to your pipeline. Never take them for granted because somebody else will be knocking on that door.
8. Become Data-smart
Data-smart companies almost can't help but be profitable. Inputting data into visually interactive dashboards can be a powerful tool for tracking overhead and figuring out how much is appropriate. The big losses come in when you outkick your coverage and get more work than you have the people to handle it.
9. Keeping a conservative amount of capital
This allows the best companies to jump on opportunity when it arises. You have to increase your overhead a little bit to take a chance on the future.
Companies need to proceed with the caveat that an economic storm is brewing and set aside enough capital to weather the downturn or softening of the construction market that might come.
All of the above traits are extremely important and will help contractors increase profits, grow and get their companies to work. Successful contractors require focus, vision, initiative, investment and a willingness to do business differently to get different results. They move their business to a higher level and achieve the company's business plan initiatives, vision, targets and goals.
They are people who know where they are going, have clear direction and purpose in their personal and professional lives. This keeps them focused on their priorities and the steps required to get them there. Contractors with written goals and strategic plans will achieve much higher profits than those without. Remember, the higher you aim, the higher you go.
Posted by Judy Lamelza