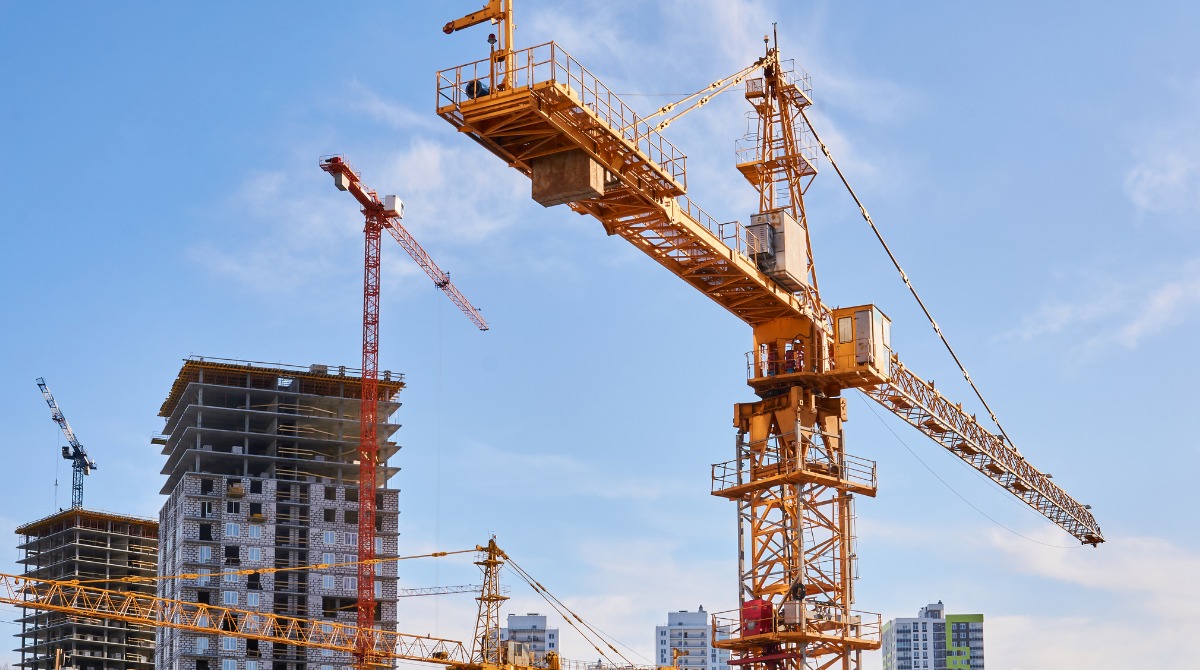 Toronto's condo market is off to a great start. Even though a number of projects weren't able to launch in the spring due to COVID-19, a lot of Toronto condo towers are lining up to make the fall of 2020 a great season.
According to Toronto Storeys, the condo apartment market continues to have the highest activity out of every housing segment, recording 1,536 transactions in August, up a staggering 9.2% year-over-year.
The listing below are 7 of the tallest condo developments in the Toronto area that will be launching this fall:
1. 89 Avenue Condos
89 Avenue Condos is the newest luxury tower to be going up in the prestigious Yorkville neighbourhood at Avenue Road and Bloor Street. The developer is Armour Heights Developments. Architect Richard Wengle and interior designer Brian Gluckstein have come together to design 35 luxury suites that range from 1-3 bedrooms and start at the $3 million mark.
The building will be 20 storeys high. The launch date is still to be announced. The building will be beautifully embellished with limestone cladding, grand arches and punched in windows. There will only be one to 4 units on each floor which will guarantee a quiet and opulent living experience.
2. Brightwater Condos
Brightwater is a multi-phased waterfront community in Mississauga's Port Credit neighbourhood that will include 2,995 new residential units comprised of townhomes and apartment units. Brightwater will also have commercial, institutional and open space uses. The development is located at 70 Mississauga Road South.
The developers are Kilmer Group, Dream Unlimited, Diamond Corp., Fram Building Group, and Slokker Real Estate Group. Architects on this project are Giannone Petricone Associates Inc., Public Work, Diamond + Schmitt Architects Inc., Turner Fleisher Architects, Superkul and COBE Architects. There will be 5 buildings with 19, 23, 25, 26, and 29 storeys in height. Prices will start from the high $300,000's. Exact launch date is still to be announced and the estimated occupancy date is 2023.
3. Burke Condos
Burke Condos will be a 53 storey contemporary tower that will offer residents stunning city and treetop views. The exact location is 603 Sherbourne Street in Toronto. With 501 new units ranging from studios to 3-bedrooms on the northeast corner of Sherbourne and Howard Streets, residents will find themselves just steps south of Bloor Street East and the Sherbourne subway station.
The Developer is Concert and the architect is IBI Group. The launch date is sometime in September 2020 and estimated occupancy date is still to be announced.
4. Condominiums at Square One District (Phase 1)
When completed, this vibrant community in Mississauga City Centre, will be situated on 130 acres and will offer residents the choice of either condominium ownership or rental residences. Building A (395 Square One Dr.) and Building B (4235 Confederation Parkway). Phase One will be the first building which will be 45 storeys high and will be launching in September 2020. Estimated occupancy Date has still not been announced.
Developer is Daniels Corporation and Oxford Properties and the architects are Hariri Pontarini and IBI Group. The project will be home to 539 suites, ranging from studios to 2 bedroom plus dens. There will also be 8,400 square feet of retail at grade and a kids' zone for children, both indoor and outdoor as well as a craft studio, homework space, active zones and toddler areas.
5. Festival Condos
Festival Condos will consist of 4 multi-phase, high-rise towers at 3300 Highway 7, Lot #11 in Vaughan. The development will span over 100 acres and will have open-air promenades, gathering spaces and plenty of greenery. When it is completed, it will have 2,500 units in 4 buildings with 40, 45, 55 and 66 storeys.
The developers are Menkes and QuadReal and the architect is IBI Group. Units will range from 1 to 2 bedrooms and will start in the $400,000's. Launch date is the fall of 2020 and the estimated occupancy date is tentatively set for 2024.
6. Galleria III
Galleria on the Park is the redevelopment of the existing Galleria Shopping Centre and will be constructed in eight phases. This is the third phase which is expected to be launched in the fall of 2020 and is located at 1245 Dupont Street in Toronto. When it is completed, there will be nearly 3,000 units spread throughout eight mixed-use buildings that will be 31 storeys high.
The developer is ELAD Canada and the architects are CORE Architects Inc., Hariri Pontarini Architects and Perkins + Will. Designers are U31 and Public Work. Estimated occupancy date is to be announced shortly. There will be 300,000 square feet of retail space, an 8 acre park that connects to an almost 100,000 square foot community centre and an outdoor ice skating rink.
7. Queen & Ashbridge Condos
Teeple Architects and Mason Studio designed QA Condos to resemble a sun-washed hill-town, scattered with interlocking terraces and wellness amenities such as a 5,000 square foot fitness studio, spin and yoga studios, a sprawling outdoor terrace and co-working stations.
The building will have 771 units ranging from studios to 3 bedrooms and will be 17 stories high. It is located at 1555 Queen Street East in Toronto. The developer is RioCan Living and Context. The launch date is September of 2020 and the estimated occupancy date is set for 2023. Queen Ashbridge will be a mixed-use 3.3 acre community.
There will also be 17,000 square feet of ground level retail space. The building will also feature terraces and a valley between the two buildings which will offer views of Lake Ontario.
DataBid is currently reporting on this project - 89 Avenue Road Residential Building - Toronto (0008050319)
DataBid is currently reporting on this project - 603-611 Sherbourne Street Residential Mixed Use High Rise - Toronto (0024040119)
Posted by Judy Lamelza