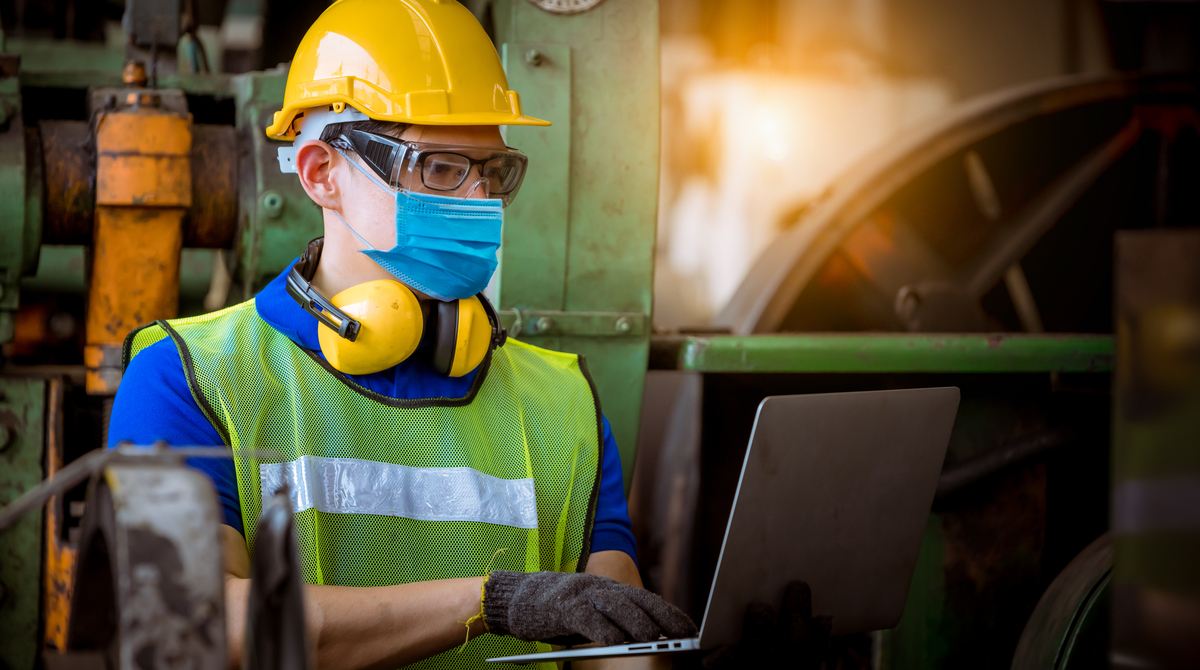 In the past two months, the COVID-19 pandemic has demanded sweeping changes from the U.S. construction industry. Many of these changes will remain in place even after the outbreak recedes according to Construction Dive.
As contractors return to work sites that have been shut down, they will face an industry that has been drastically changed by both public health and the economic effects of this pandemic.
Joe Natarelli, leader of Marcum LLP's national Construction Industry Group, said "There are new factors coming into play now that you or I never thought about and people need to plan now to be prepared for the long term. There's been a paradigm shift in many areas of construction that is leading contractors to do many things differently than they did in the past."
From jobsite safety to longer project delivery times and the increased influence of organized labor, this virus has drastically changed many facets of this industry.
The following are some of the ways that COVID-19 has changed the construction industry:
1. - Social Distancing will be the norm
Social distancing on jobsites will likely continue even after the threat passes. There will be more clearly defined procedures and protocols for even some of the most routine work tasks.
State and local officials are putting measures in place to lessen the risk on construction sites. Staying 6 feet apart will be strictly enforced and non-compliance could lead to a project shutdown.
Many companies have developed unique solutions to stay in touch. AECOM has launched an interactive web-based tool that allows clients to hold virtual public meetings, a crucial component in the process of creating public projects such as town halls stadiums and concert venues. This alllows AECOM employees and customers to engage with the public about the impact and benefits of proposed projects without leaving their homes.
In some areas of the country, building departments are using remote technology for inspections which is a trend that will continue even after the health crisis is over.
General contractor, DPR, submitted 360 degree photos and videos to the local fire marshal for a virtual inspection when they were faced with a recent inspection delay on a project thereby allowing it to turn the project over on time.
2. - Safer and Cleaner Jobsites
New jobsite policies have been implemented such as staggered shifts, employee temperature checks and disinfecting jobsites, tools and machinery.
A variety of protocols have been implemented such as banning carpooling, a 100% mask and glove policy and fully equipped handwashing stations.
Cleaner, less crowded work areas is one thing that will not go away once the pandemic is over. Things will not go back to the way they were and a lot more health and safety measures will be in force so that employees are comfortable returning to work.
3. - Projects will take longer to complete
Many of the safety changes on construction sites will add to the time it takes to complete these projects. Many steps will be taken to ensure the health of the workers such as suiting up with PPE, allowing only one trade on a site at a time and staggering work shifts. These steps will all slow down progress on a project at the beginning.
When you don't have as many workers on a project, it will naturally slow things up a bit.
Contractors will have to consider time constraints when bidding out new jobs to make sure the contract reflects a reasonable construction schedule. The entire project team, the owners, architects, subs and other partners need to understand that at least at the beginning, projects will take longer than they used to before.
Going forward, jobs will be planned differently with longer completion times.
4. - Telework will become a common practice
Many office employees have kept business operations running by remote work and have been relying on technology such as videoconferencing, emailing and texting to stay in touch.
CFO's trying to tightly manage costs are beginning to realize the cost benefits of a remote workforce.
5. - Supply Chains will need to be redirected
The COVID-19 pandemic has created major global supply chain disruptions, especially from China which is where about 30 % of U.S. building material came from last year. Government containment efforts and quarantines in China slowed or shut down factories in many cities and provinces. U.S. builders have noticed delays and shortages in items like steel, surfacing and case goods.
Many American construction firms will now be hesitant to go back to ordering from Chinese suppliers. We will have to increase our manufacturing ability here in the U.S. and also in Mexico.
Manh large contractor clients that are bidding out jobs are now including clauses in their contracts that call for as many as five backup sources for materials.
6. - Offsite Construction Methods will increase
The industry will be moving to offsite construction methods and relying on prefabrication. Factory production can save on labor costs and shorten project schedules. This will reduce the time in the field and also promote social distancing.
Editor's note: This is, indeed, a confusing time for the construction industry. DataBid is working tirelessly to report and distill the news that can help you and your company make the right decisions and keep you up to date on the constant changes as they are made. We hope our coverage brings some clarity amid all the confusion.
Posted by Judy Lamelza