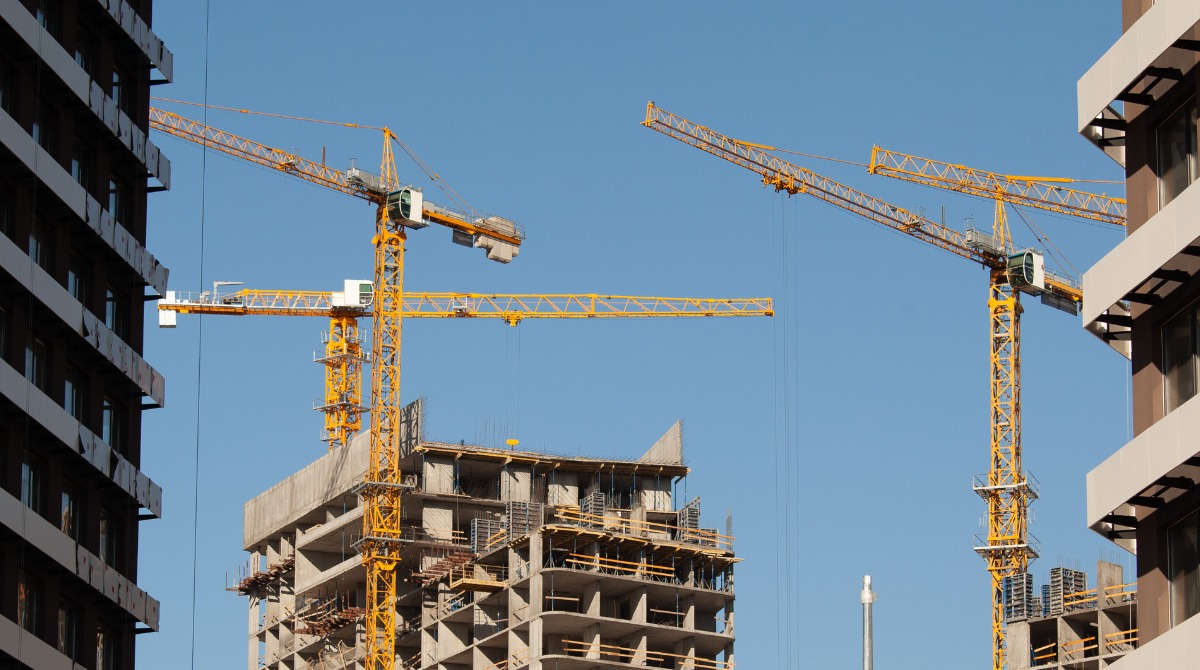 Toronto's aging St. Lawrence Centre for the Arts is no longer a match for the world-class entertainment that graces its stages. The theatre will soon be demolished. The building was designed by Gordon S. Adamson and Associates (renamed Adamson Associates Architects) as part of Canada's Centennial celebrations and has undergone a few renovations in recent years. Now, five future-forward proposals have been shortlisted and are under consideration.
In 2020, the City of Toronto decided it was time to replace the historic theatre, which has been around since 1970 and features a total of 1,367 seats across two performance spaces. The space houses the Bluma Appel Theatre - which was the long-time main stage for Canadian Stage Company shows - and the Janet Mallet Theatre.
According to Storeys, the proposals were chosen through an international design competition held by TO Live, the agency that manages Toronto's major civic theatres, and CreateTO, who manages the city's real estate portfolio.
Each shortlisted team includes an Indigenous design partner, and developed a concept based on a detailed project design brief. The proposals are listed below:
- Brook McIlroy, Trahan Architects, and Hood Design Studio
This seven-storey performance space with a "weaving theme" offers a fluid design rich with copper, wood, and glass, with flexible open spaces. This series of interconnected spaces is organized around a central atrium and outdoor terraces. The main stage and acoustic hall on the lobby and ground levels will be equipped with technology that allows for easy reconfiguration of space.
- Diamond Schmitt, Smoke Architecture, and MVVA
This curvaceous, five-storey proposal with a "water" front and centre draws its inspiration from Lake Ontario and would be the first zero-carbon performing arts centre in the country. The main theatre, acoustic hall, and restaurant are free-flowing in shape and the building would feature integrated public art throughout. The space would also feature a babysitting area connected to an outdoor terrace.
- Hariri Pontarini, LMN Architects, Tawaw Collective, Smoke Architecture, and SLA
This glassy, five-storey proposal has a theme of "transparence" and makes a statement, with sky-high ceilings and a transparent view outside. There is a wood-clad, triple-height lobby with views up to activated, design-forward spaces above. The fourth floor lobby and acoustic hall lead to a large terrace.
- RDHA, Mecanoo, Two Row Architect, and NAK Design Strategies
The five-storey proposal draws its inspiration from the Indigenous philosophy of "A Dish with One Spoon" and aims to unite people of different backgrounds in harmony. There will be a bridge on the third floor connecting to Meridian Hall across the street, which will also function as a performance space. Other highlights include multiple rooftop terraces and a statement-making staircase.
- Zeidler Architecture, Diller Scofidio + Renfro, Two Row Architect, and PLANT Architect
The seven-storey, greenery filled proposal brings sustainability to the forefront with a theme of "Past to Present to Future." The main theatre will be visible to those outside and feature a massive acoustically sealed glass wall on the ground floor. The design features multiple terraces - some doubling as entertainment spaces - with one located off the acoustical hall that the public can access from the street.
A jury of industry leaders from design, architecture, and planning will judge the designs and the winner will be announced sometime in March.
Posted by Judy Lamelza