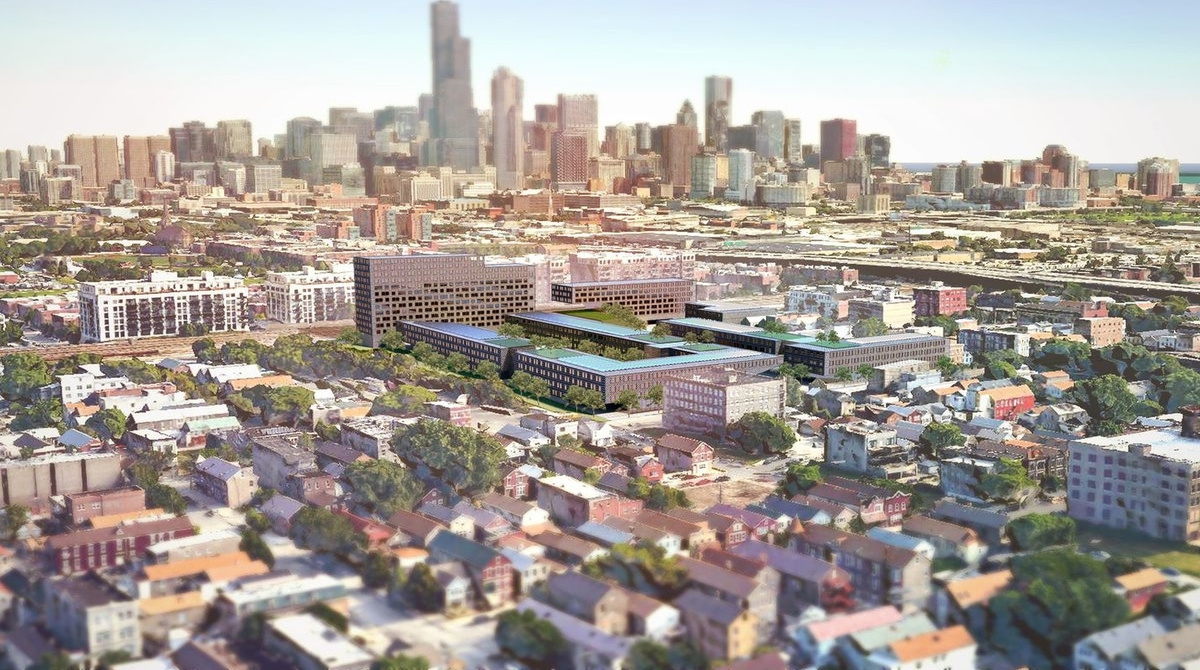 New York developer, Property Markets Group wants to build a 434 unit apartment development in Pilsen. The property is located at 18th and Peoria Streets. The developer is still in court with the city which has blocked the proposed project according to Crain's Chicago Business.
Property Markets Group plans to set aside 20 percent of the 434 apartments as affordable but Alderman Byron Sigcho-Lopez wants 30 percent. They have filed a zoning application with the city and are hoping that it gets approved this time. Pilsen is a working class neighborhood with a large Hispanic population that is very worried about being pushed out as young professionals move in.
The filing asks the city to change the property's zoning to allow for the development and is already facing opposition from one key city official - Alderman Byron Sigcho-Lopez who represents Pilsen. Alderman typically have veto power over real estate developments in their ward.

To make matters worse, PMG is pursuing a lawsuit against the city over a 2016 decision to "downzone" the development site, effectively killing the project. This was filed in 2018 and the lawsuit states that the downzoning was illegal and unconstitutional. Alderman Sigcho-Lopez stated that he thought it was inappropriate for PMG to put forth a zoning application while they were still in litigation.
Since they were unable to reach a deal with PMG, the alderman pushed the downzoning proposal through City Council. This blocked any residential development on the site by restricting it to industrial uses. This is why the 7.2 acre property has been vacant for more than 16 years.
Starting this year, the city requires developers that want new zoning for a proposed residential project with more than 10 units in Pilsen to set aside 20 percent of the units as affordable. PMG has agreed to this requirement. Unfortunately, Sigcho-Lopez wants PMG to set aside 30 percent and said the 20 percent mandate is just a minimum requirement.
Per Chicago Sun Times, Property Markets Group owns 85 residential buildings across the United States, including a 1,400 foot luxury condo building at the edge of Central Park in Manhattan that has a $58 million penthouse.
DataBid is currently reporting on this project - ParkWorks Multi Use Development - Pilsen (0054042617)
Contact DataBid today to find out how we can make your business grow
Posted by Judy Lamelza