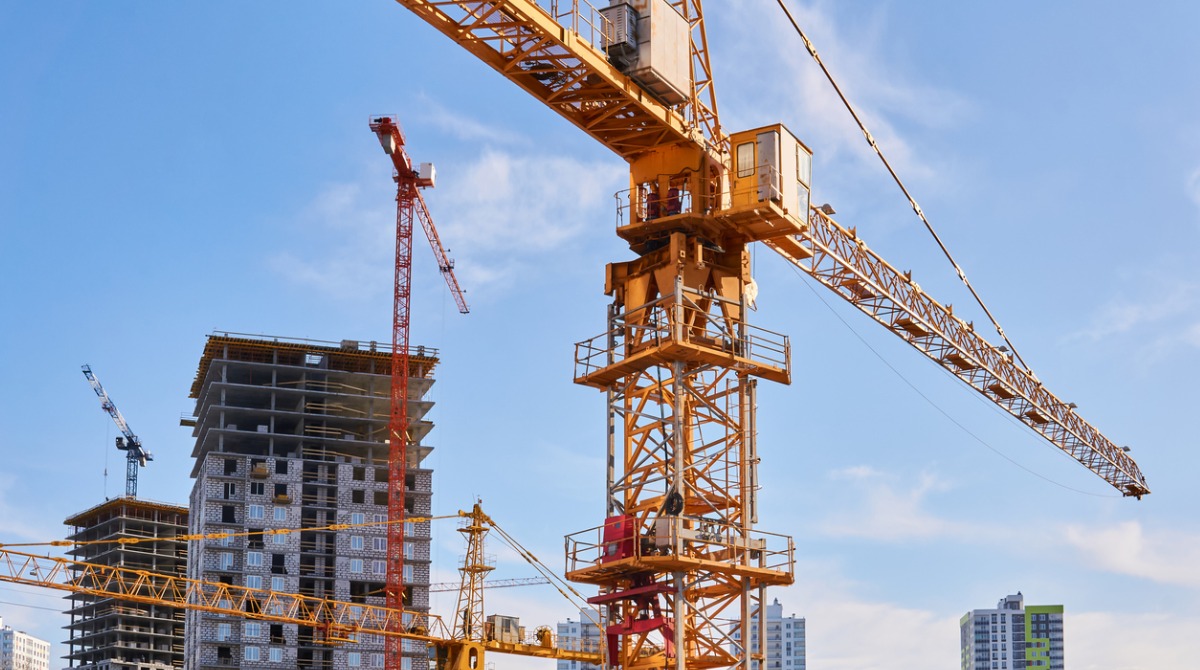 Tridel is proposing to redevelop the downtown site that is currently home to The Ballroom with a soaring condo tower. Tridel submitted a Zoning Bylaw Amendment and Site Plan to City Planners to redevelop the site located at 133 John Street and 241 Richmond Street West with a mixed-use building that would rise up to 36 storeys in the north to 41 storeys in the south.
According to Toronto Storeys, the site is currently occupied by two 2-storey heritage buildings. The building at 133 John Street was built between 1875 and 1954 and was previously occupied by a Jack Astor's, while the building at 241 Richmond Street was built in 1930 and is currently occupied by The Ballroom.
The building will contain commercial uses within the ground floor and offer 470 residential units to the neighbourhood.
ArchitectsAlliance designed the building which will sit atop of a two-tiered podium that would include in the north the facades of the heritage listed Handy and Harman Building at 241 Richmond Street West and a 7 storey volume in the south.
The podium is divided at its base by a two-storey, open-air passageway that connects John Street to the new proposed urban park which is right next to the site to the east. The heritage walls restoration is being overseen by specialists ERA Architects.
Urban Toronto states that the development would consist of:
- Total gross floor area of 33,028 m2
- 31,618 m2 of complex proposed as residential
- Remaining 1,410 m2 planned as retail space in the base of the building
- 470 condominium units
- 43 studios
- 309 one-bedrooms
- 69 two-bedrooms
- 49 three-bedrooms
- Four-level underground parking garage for 96 cars and 493 long and short term bicycle parking spots
The podium will include retail along the main street frontages and also include retail space facing east onto the future park.
The design of the tower is a scaled-down idea by architectsAlliance of the 66-storey design that was originally proposed at 80 Bloor West in 2013 for developer Krugarand Corporation. ArchitectsAlliance is no longer involved in the 80 Bloor West project.
Livabl by Buzz Buzz Home reports that the podium would range from two to seven storeys in height. The existing building at 133 John Street would also be removed because of substantial modifications that were done to the building over the last few decades which have diminished its heritage value.
Indoor and outdoor amenity space would be included in the tower, with the majority being incorporated on the third floor which will feature an outdoor amenity rooftop terrace and an adjacent indoor facility. Amenities will also be provided on the tower's second and 37th levels.
Posted by Judy Lamelza