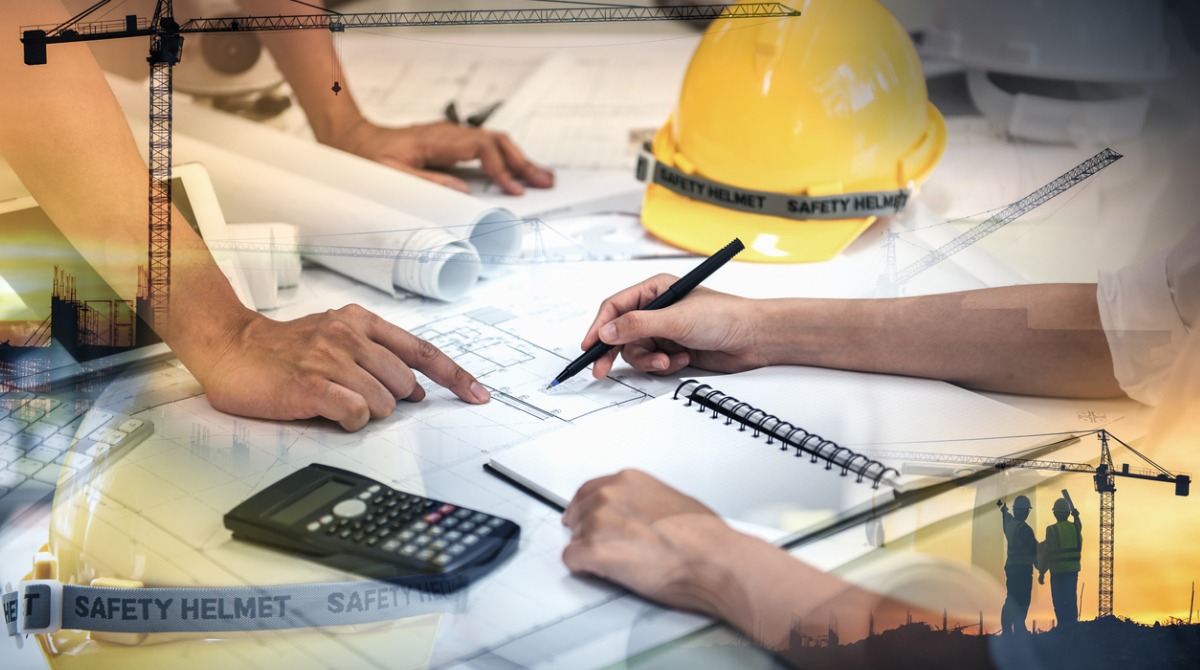 Construction companies have had to overcome COVID-19 challenges and adapt to a new "normal". Once construction was deemed an essential business, an entire new approach to running your business was imperative. The industry has drastically changed by both public health and the economic effects of the pandemic.
The following are four ideas on how different companies have been adapting to running their construction business successfully during this pandemic:
Acting swiftly and decisively
Holding daily safety meetings and developing a plan to deliver your services in the safest and healthiest way possible.
Implementing staggered start times for work crews, new rules for face coverings and limiting the number of people on skips and social distancing.
Incorporating daily temperature checks on all construction sites and having plans to guide you through every situation, including if a worker tests positive for COVID-19.
Communication with workers to make them feel safe on the jobsite. Let them know that keeping them healthy and working is your No. 1 goal.
Staying on budget and on schedule
Adjusting to social distancing and interruptions in the material supply chain.
This new way of working has to be accounted for in the budgeting and scheduling as you move forward on new projects.
Tracking all COVID-19 related project costs is very important.
Be transparent with the client and establish an allowance for any added costs related to the coronavirus.
Relying on technology to stay in touch
Major changes are being made due to more people working from home that would normally work in the office. This may have to continue as more and more companies experiment in telework.
There are many cost benefits to keeping your office employees working remotely.
Adapting to new changes in the types of projects that will now be in demand
Hospitality, retail and entertainment projects are likely to be in less demand while healthcare construction and healthcare-related manufacturing projects could see more activity.
Demand for distribution and warehouse space may likely increase as U.S. companies favor higher inventory levels and emphasize supply chain resiliency over efficiency.
Less reliance on Chinese-made building products will create a surge of new manufacturing and supply chain related construction projects such as factories and warehouses.
It is an extraordinarily difficult time, but swift yet thoughtful action can help your company manage the immediate crisis, stabilize supply chains and reinforce your companies' financial position to emerge from the crisis with a more solid foundation.
Editor's note: This is, indeed, a confusing time for the construction industry. DataBid is working tirelessly to report and distill the news that can help you and your company make the right decisions and keep you up to date on the constant changes as they are made. We hope our coverage brings some clarity amid all the confusion.
Posted by Judy Lamelza