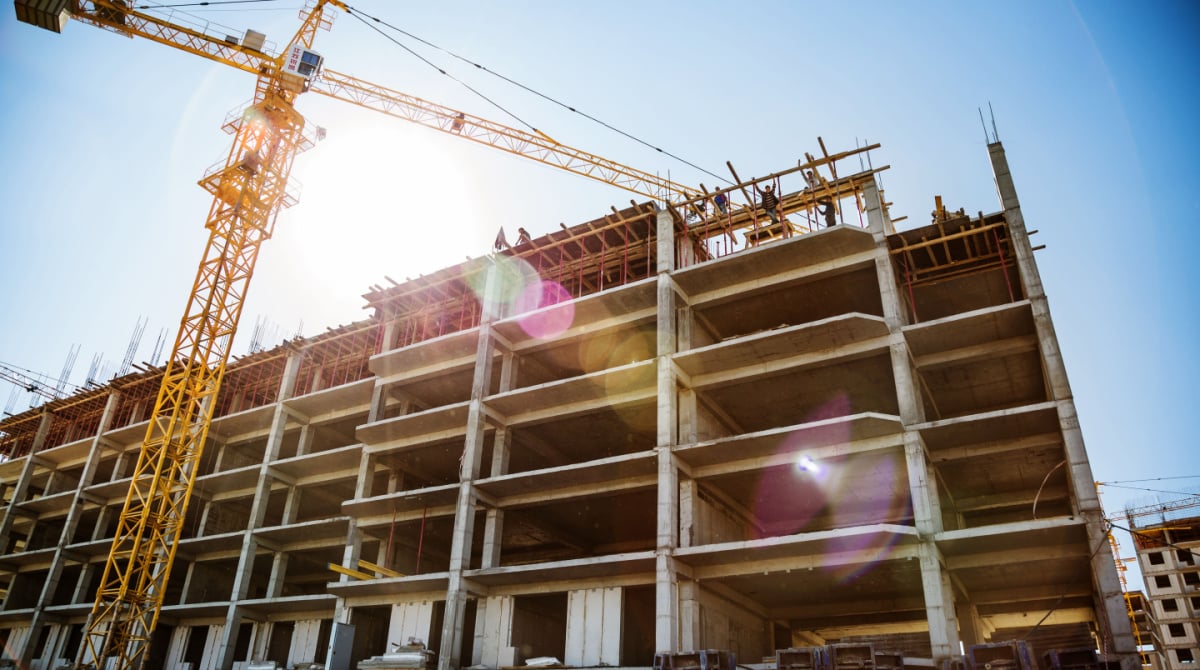 Sterling Bay, a name synonymous with innovation in Chicago's real estate scene, is setting its sights on Fulton Market once again. This former meatpacking district, which Sterling Bay has been instrumental in transforming, is now one of the nation's fastest-growing urban hubs. Their latest proposal? A 390-unit apartment tower that promises not only to reshape the skyline but also to provide a plethora of opportunities for the city's bustling construction industry.
The 29-story tower, planned for a 33,721-square-foot plot at 370 N. Carpenter St., signifies more than just another building. For the construction trades – the contractors, plumbers, electricians, and countless other professionals – this is a testament to the city's unwavering commitment to growth and development. The project also involves demolishing an existing single-story structure, a task requiring skilled contractors equipped with the latest demolition techniques.
A Construction Boom in the Heart of Chicago
CoStar News states that Fulton Market's transformation from a meatpacking district to a modern urban oasis has been nothing short of remarkable. Google's move to 1KFulton, the former Fulton Market Cold Storage building, was a pivotal moment. Sterling Bay's redevelopment of this building for Google's Midwest headquarters was a clear signal to the construction industry: Fulton Market was open for business.
This wasn't just about office spaces. The ripple effect of such a significant move meant a surge in demand for residential spaces, hotels, and other amenities. For the trades, this translated to jobs, contracts, and a chance to showcase their skills on a grand stage. Companies like McDonald's and Mondelez International setting up their global headquarters in the vicinity only added to this demand.
Sterling Bay's new proposal is a continuation of this growth trajectory. For contractors, this means the potential for new contracts and collaborations. Electricians will be tasked with ensuring the tower is energy-efficient, meeting the city's stringent sustainability standards. Plumbers will face the intricate challenge of setting up modern, efficient plumbing systems for close to 400 units, ensuring optimal water pressure, and waste management.
Challenges and Opportunities: A Trade Perspective
The construction of such a massive project in an already developed urban area comes with its unique set of challenges. Site logistics, ensuring minimal disruption to the neighborhood, and adhering to safety standards will be paramount. The proximity to existing structures means that foundational work will need to be executed with precision, offering geotechnical engineers and foundation contractors an opportunity to showcase their expertise.
The tower's design will likely incorporate:
- Modern amenities
- Smart home features
- Green technologies
HVAC professionals will be at the forefront, ensuring energy-efficient climate control solutions. With the increasing emphasis on sustainable construction, there's potential for green roofing specialists and solar panel installers to contribute to making the tower environmentally friendly.
Beyond the Tower: The Broader Implications
While the tower at 370 N. Carpenter St. is a significant project, it's essential to view it in the broader context of Fulton Market's growth. Developments like The Row Fulton Market and the proposed tower at 420 N. May St. by Crescent Heights are reshaping the neighborhood. For the construction trades, this means sustained demand for their services in the foreseeable future.
Moreover, Sterling Bay's ongoing projects, like the 350-unit apartment tower at 225 N. Elizabeth St. and the developments around Lincoln Yards, further solidify the city's construction boom. The consistent growth in multifamily rents in Chicago, which has seen a 3.6% increase over the past year – the highest among the country's largest markets – is a clear indicator of the city's robust real estate health.
Conclusion
Sterling Bay's latest proposal is more than just a building; it's a symbol of Chicago's resilience, growth, and commitment to urban development. For the city's construction trades, it represents opportunities, challenges, and the promise of a bright future. As the city skyline continues to evolve, the hands that shape it – the contractors, electricians, plumbers, and countless other professionals – will remain its unsung heroes.
Posted by Judy Lamelza