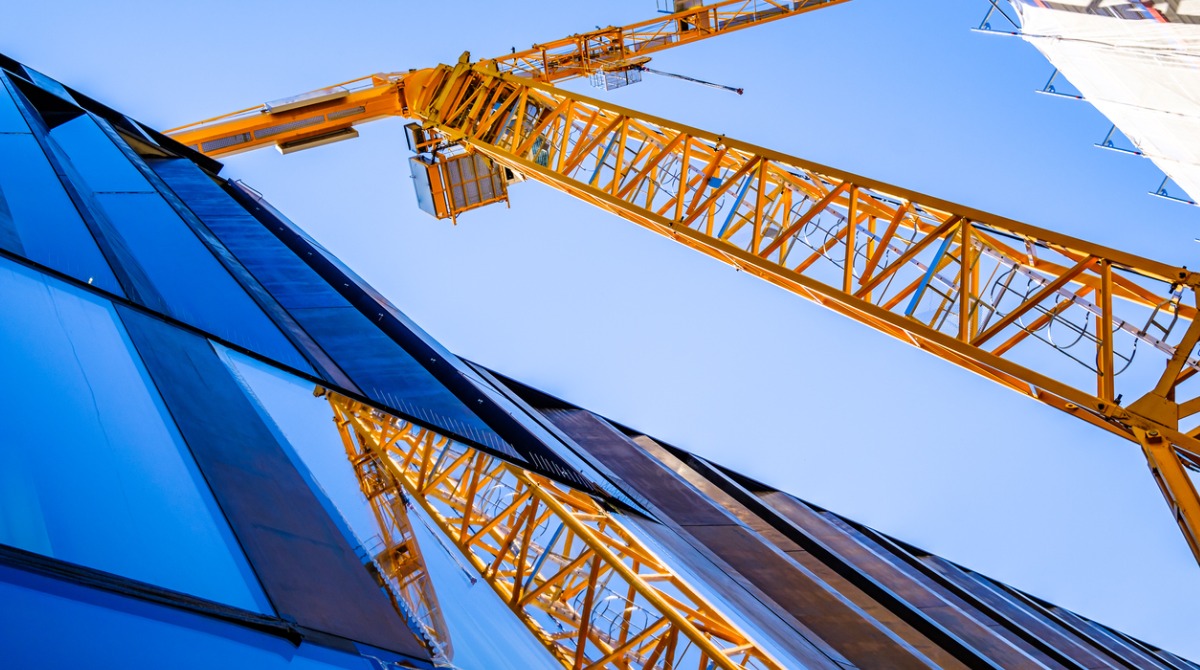 In the bustling heart of Toronto, a project of grand proportions is underway. A 63-storey tower is set to rise from the ashes of the iconic Crocodile Rock site. While the proposal for this skyscraper has been in motion since 2020, recent revisions have breathed new life into the project, making it even more ambitious and awe-inspiring.
The visionaries behind this transformation are Freed Developments, and their collaboration with renowned architectural firm Adrian Smith + Gordon Gill Architecture promises to reshape the city's skyline. This modern masterpiece is a testament to the evolution of urban architecture, and it holds the promise of providing a unique experience for construction workers who will be part of its realization.
Reaching New Heights
The most significant change in the revised plans is the increase in height. The skyscraper, designed by Adrian Smith + Gordon Gill Architecture, will now soar 219 meters into the sky, encompassing 63 storeys. This height increase reflects the ever-growing aspirations of Toronto's architectural landscape.
A Blend of Functions
Storeys reports that what makes this project truly exceptional is its diverse range of functions. Beyond being a residential building, it will also house a luxurious hotel with 117 rooms spread across multiple floors. Amenities will include an outdoor pool that will be sandwiched between the rooms on the fifth and sixth floors.
A total gross floor area of just over 39,000 square metres is proposed, the majority dedicated to residential space, at over 30,400 square metres, along with over 8,650 square metres of non-residential space.
For construction workers, this means more opportunities for skillful craftsmanship in crafting unique living spaces and high-end amenities. The challenge of building a tower that combines residential and hospitality elements is an exciting prospect for construction professionals looking to push their skills to new heights.
Residential Retreat
While the addition of the hotel has led to a reduction in the number of residential units, it has opened up opportunities for more spacious and comfortable living spaces. The tower will feature the following:
- 126 studios
- 52 one-bedroom units
- 160 two-bedroom units
- 38 three-bedroom units
This diversity of units provides construction workers with a varied canvas to work on, allowing them to showcase their expertise in creating living spaces that cater to different needs.
Elevating Dining
One of the standout features of this skyscraper is the inclusion of not one but two restaurants. These establishments will be perched high above the city, offering breathtaking views and culinary experiences. Construction workers will have the unique challenge of building these elevated dining spaces, ensuring they are not only structurally sound but also offer an unforgettable ambiance for diners.
Architectural Brilliance
Renderings of the skyscraper reveal a sleek and shimmering tower, characterized by a triangular glazing pattern on the facade. The stainless steel and aluminum tower is capped with an illuminated Freed sign, adding a touch of sophistication. For construction workers, this project offers the opportunity to be part of creating an architectural marvel that will be admired by residents and visitors alike.
Timeline
With the project approved and set in motion, the construction of this skyscraper is expected to begin in the summer of 2025, promising a dynamic and rewarding work experience for those involved.
Conclusion
Toronto's skyline is about to undergo a transformation like never before. The 63-storey skyscraper at the former Crocodile Rock site represents the future of urban architecture, offering construction workers a chance to be part of something extraordinary. From the towering height to the diverse functions and architectural brilliance, this project promises to be a defining landmark in Toronto's architectural legacy.
DataBid is currently reporting on this project - 240 Adelaide Street West Mixed Use - Toronto (0009123020)
Posted by Judy Lamelza