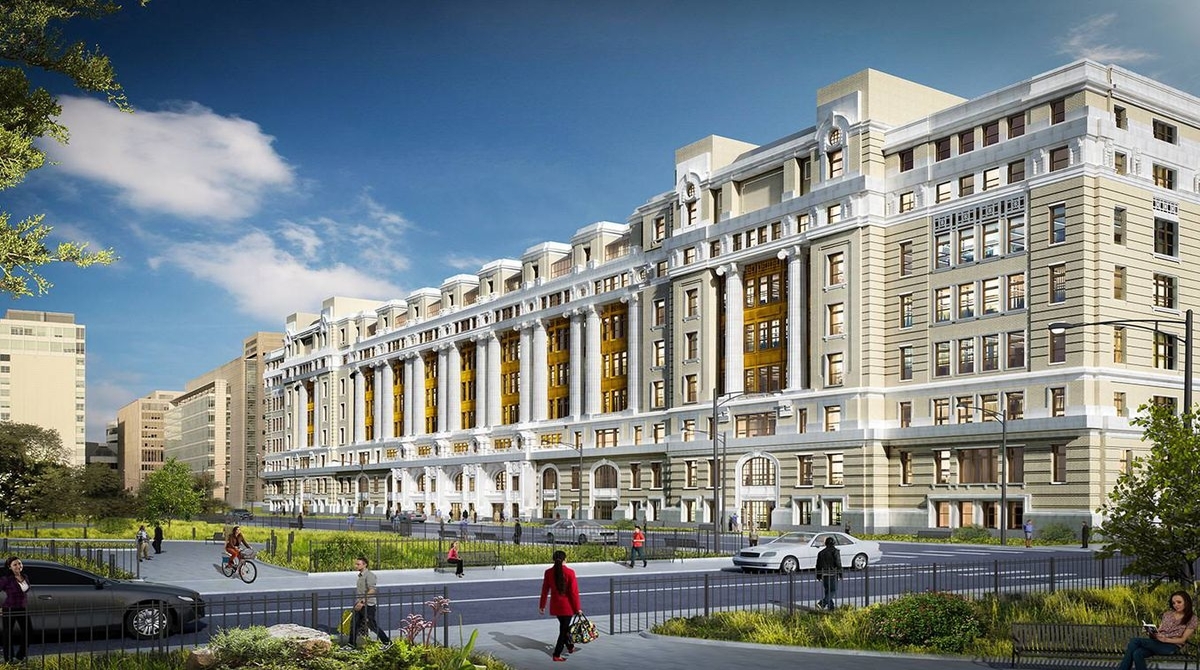 The Illinois Historic Preservation Tax Credit Program (SHTC) had proposed to give $9.75 million in tax credits in the first round of funding and one of the recipients was the 345,000 square foot Beaux-Arts structure located at 1835 W. Harrison Street according to Chicago Curbed.
The Cook County Hospital Administration Building rehabilitation plan just announced that it was awarded $3 million from the historic state tax credits.
Cook County Hospital's main building was vacant for almost two decades and finally redevelopment broke ground last summer. The bulding was designed by Paul Gerhardt in 1914 and listed on the National Register of Historic Places.
Learn About All the Mixed-use Projects coming up for Bid in the Chicago Area
The Civic Health Development Group and Chicago developer John T. Murphy, will restore the hospital's facade and demolish old features to make way for two new hotels, a Hyatt House and Hyatt Place. The initial phase is expected to be completed by 2020. Future phases will include the following:
- Office space
- Retail shops
- Additional apartments
- Technology Center
Per Chicago Architecture, twenty-four buildings in Illinois were seeking their share of $9.75 million being allocated for preservation projects this year with a dozen of them in Chicago. Three other buildings in Belleville, Hines and Paris also received money from this program.
This is a new program and it is the first year that it is awarding money. The program is slated to continue through 2023.
According to Landmarks Illinois, Bonnie McDonald, President & CEO of Landmarks Illinois, stated that these projects will not only save historic and important places and bring back a sense of pride to many neighborhoods, but will also create jobs and stimulate local economies.
Landmarks Illinois has spent nearly 20 years advocating for preservation and reuse of the Cook County Hospital Beaux-Arts building. Landmarks Illinois has also been working with local advocates in Belleville to prevent the demolition of, and find a reuse solution for, the 1931 Hotel Belleville building that has been a landmark in the community of Belleville.
DataBid is currently reporting on this project - Cook County Hospital Redevelopment Project - Chicago (0079040716)

Posted by Judy Lamelza