A 24 story hotel tower is being proposed for a vacant lot near the Cabrini Green public housing development. DAC Developments is led by developer Daniel Rezko, who is the son of former Chicago power broker and convicted felon Antoin Rezko, has filed a zoning application for this project according to Chicago Curbed.
The building which was designed by Pappageorge Haymes will rise to 242 feet and include the following:
- 219 guest rooms
- 90 car parking garage
- 8,000 square feet of retail space
- Amenities decks on the 4th and 24th floors
The hotel will be located at 808 N. Cleveland Avenue and would offer new lodging options to a part of downtown that has few hospitality offerings. The Hudson luxury apartment high rise and Groupon's headquarters at 600 W. Chicago Avenue are just steps away.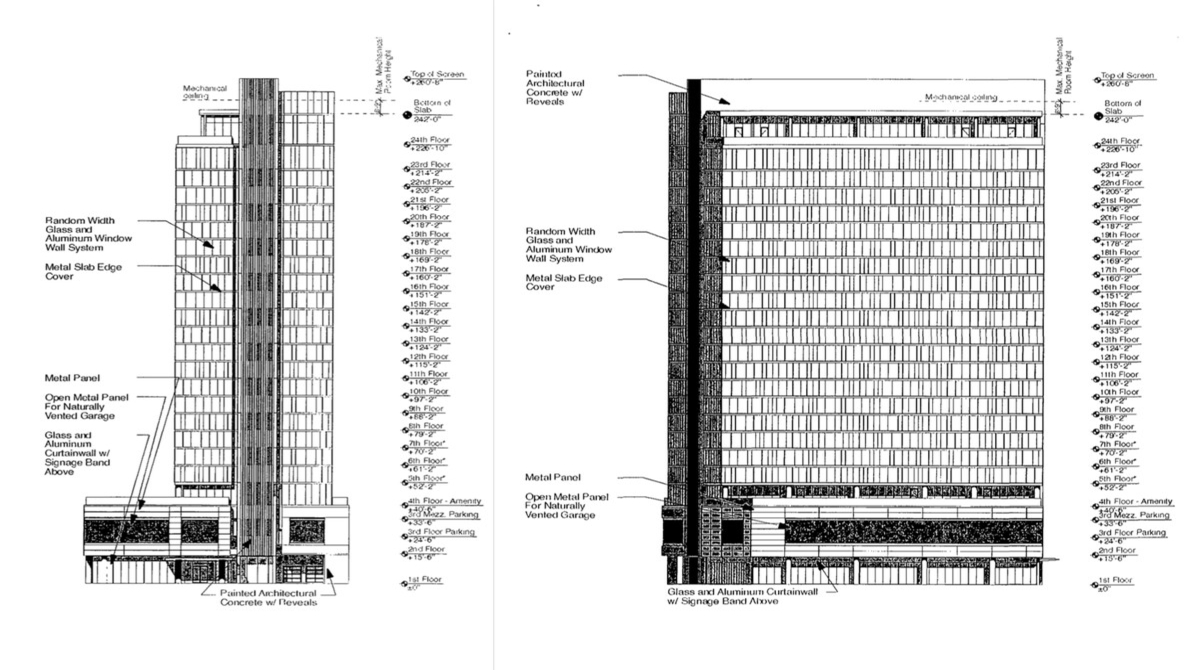 Architect's elevation drawing
Per Crain's Chicago Business, this proposal brings a controversial name back to the downtown development mix and shows that real estate investors are still hoping that the city's hospitality market stays strong. Record high tourism and rising downtown corporate relocations for seven years have brought more hotel stays to the city with developers opening about 11,000 new rooms downtown between 2008 and 2018. Even with all this growth, signs of slowing are creeping up.
Interested in Mixed-use Projects in the Chicago Area?
DAC Developments's hotel is situated on a vacant lot that is just steps from a part of the North Branch of the Chicago River that is seeing a rapid change and is poised for a development boom.
Across the river from the Groupon building, an 8.5 million square foot mixed-use megaproject will be developed that could bring dozens of towers to a site where the Chicago Tribune's Freedom Center has their printing plant.
Tony Rezko was convicted on corruption and fraud charges in 2008 and sentenced to 10 1/2 years in prison for shaking down companies seeking to do business with the state of Illinois under Blagojevich. He was released from prison in 2015 and from a halfway house in 2016. Tony Rezko has no ownership interest in DAC Developments.
DataBid is currently reporting on this project - 808 N. Cleveland Avenue Hotel - Chicago (0047091719)

Posted by Judy Lamelza