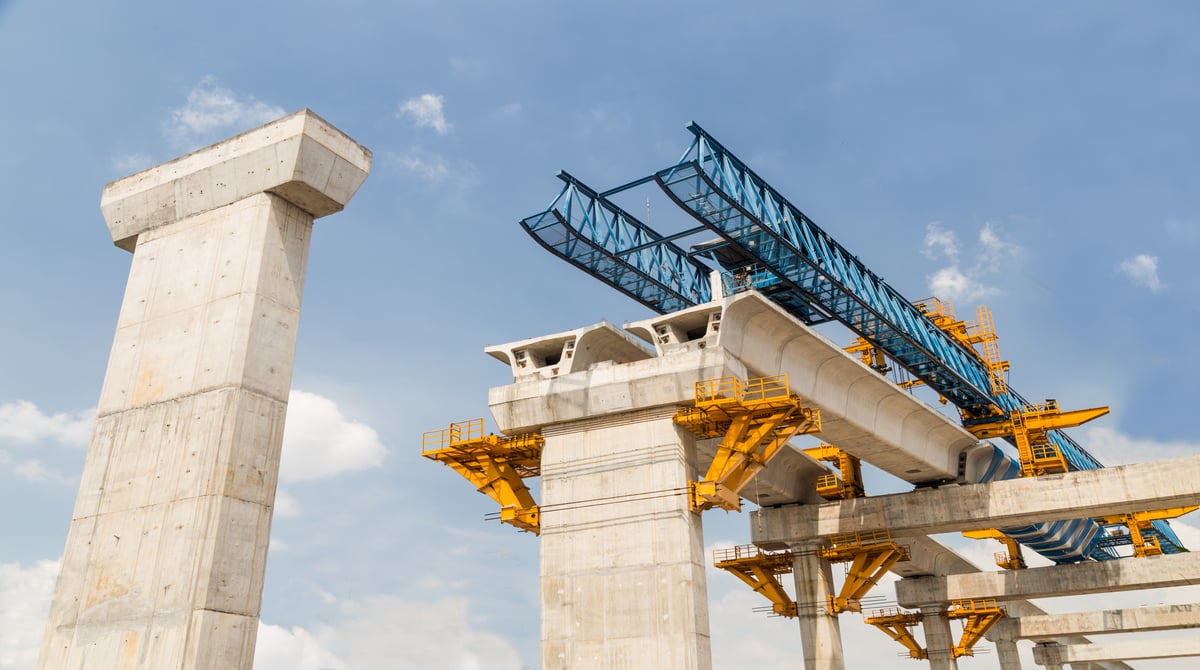 Illinois Governor JB Pritzker and the Illinois Department of Transportation announced a $21.3 billion plan to improve roads and bridges in the state over the next six years.
The FY2021-26 multi-year plan consists of improving 3,356 miles of roads and 8.4 million square feet of bridge deck. This program will create and support hundreds of thousands of jobs over the next six years for Illinois residents.
Central Illinois Proud states that in Central Illinois, the Murray Baker Bridge, which connects Interstate-74 and Illinois Route 29 over the Illinois River from downtown Peoria to East Peoria, will receive $42.2 million for a reconstruction and construction phase.
Some of the main features of the first year plan show that I-74 will receive $32.7 million for bridge repairs and the construction phase. Also, I-55 will receive $34.1 million for the resurfacing and construction phase.
Currently, IDOT has begun multiple construction projects, including the ongoing $67 million Interstate 255 (I-255) rehabilitation project in St. Clair and Madison counties. By closing I-255 completely, IDOT will be able to finish the work in one construction season. This is expected to save $14 million that can be reinvested in other projects.
"We are the 5th largest economy in the U.S. and the crossroads for national and international companies who need our roads and airports and rail and rivers and people to move their products. Even in a pandemic, our transportation systems connect the lives of our residents and our communities. The Multi-Year Plan we're announcing today provides funding to reconstruct over 3,300 miles of roads and over 8 million square feet of bridges."
Governor of Illinois | J.B. Pritzker
An article in the Illinois Times stated that this improvement plan is an extension of the Rebuild Illinois Infrastructure package that was passed last year by the General Assembly.
The infrastructure spending largely relies on revenue from the motor fuel tax which was increased on July 1, as it will be every year from now on under the new state law.
According to an overview of the multiyear plan on the IDOT website, revenue estimates were not adjusted to account for economic impacts of the COVID-19 pandemic and associated stay-at-home orders.
The reduced consumption of gas during that time is expected to cause a decrease in the motor fuel tax revenue that would be deposited into the state's road and state construction fund. It is not yet known what the actual decrease will be. Therefore, no adjustments were made to the multiyear plan.
Roads & Bridges reports that of the total $21.3 billion included in the six year program, $3.15 billion has been identified for the current fiscal year.
How the funding will be used over the next six years:
- $6.1 billion towards highway reconstruction and preservation
- $4.7 billion towards bridge improvements
- $2.6 billion for strategic expansion
- $1.8 billion for system support like engineering and land acquisition
- $1.4 billion for safety and system modernizations
According to the Governor's Office, Rebuild Illinois is not only the largest capital program in state history, but also the first one that touches all modes of Illinois transportation: roads and bridges, transit, waterways, freight and passenger rail, aviation, and bicycle and pedestrian accommodations.
Posted by Judy Lamelza