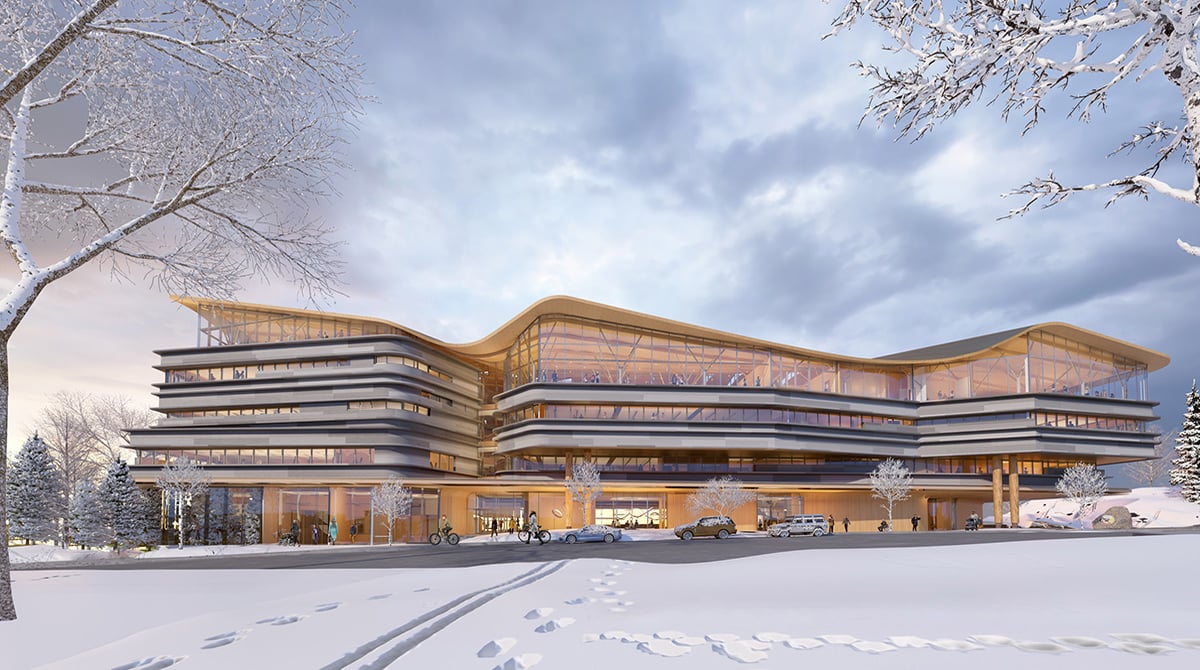 Designs were unveiled for the Ottawa Public Library and Archives Canada Joint Facility. This was a collaboration between municipal and federal institutions and the result will be a facility that will be a city-wide resource that will offer all Canadians access to a rich and diverse national collection.
The design is the result of an unprecedented process that included cooperation and input from Ottawa residents, indigenous communities and Canadians from across the country who provided inspiration at every stage according to PR Newswire.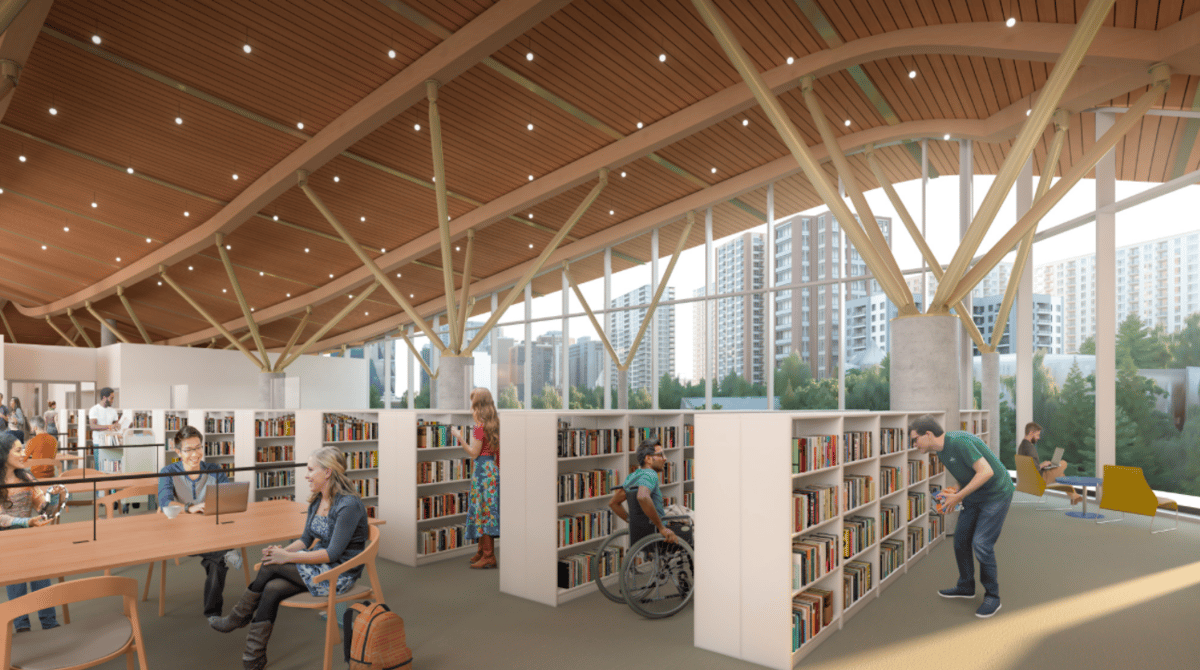 Architect's rendering
A 3-D model of the facility was revealed by Donald Schmitt, Principal at Diamond Schmitt Architects and Lead Architect for the project. The final design was a huge undertaking after more than 4,000 people came together either in person or online over the past year to share their ideas and insights with the partners and architects to finally see their inspiration realized.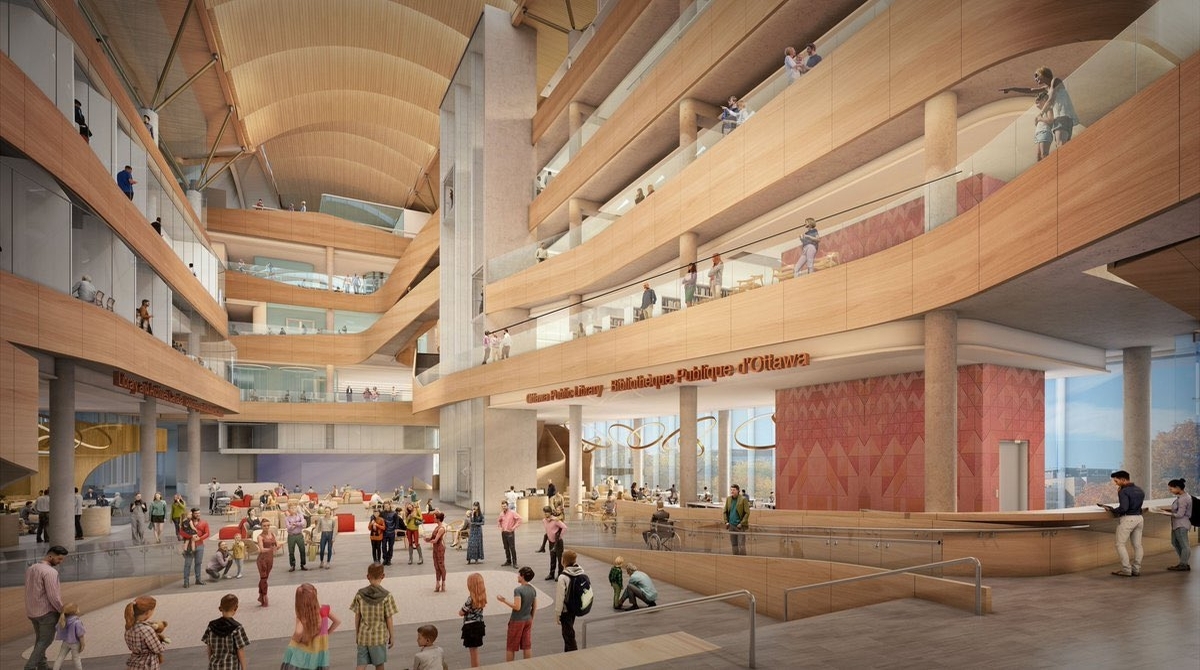 Architect's rendering
The design connects the facility to Ottawa's rich history and natural beauty. It's shape is reminiscent of the Ottawa River. It's stone and wood exterior reflects the surrounding greenspace. The large windows and top floors offer amazing views of the Ottawa River and the Gatineau Hills. It also includes the follow:
- Central town hall
- Children's discovery centre
- Genealogy centre
- Reading rooms
- Creative centre
- Meeting rooms
- Cafes
- Stunning views
It is expected to be open to the public in late 2024 and will be a landmark destination in the national capital.
"After completing an extensive public consultation process, we celebrated a major milestone by revealing the architects' stunning design for our new Ottawa Public Library - Library and Archives Canada joint facility. This signifies a very exciting time in our city and brings us one step closer to getting shovels in the ground. The inspirational design showcases how this facility is more than just a building with books; it will be a welcoming gathering space for us all."
Mayor of the City of Ottawa | Jim Watson
Per World Architecture, the new building, serving as a public-facing civic institution, will be welcoming and informative, a one-stop-shop for OPL resources and the national treasures of LAC, including 425,000 works of art, 22 million books and 3 million photographs.
When completed, the new building is expected to receive over a million visitors annually. It's innovative spaces and programming will be an essential part of Ottawa's growth as a smart city, contributing to the social and economic well-being of the local and national communities.
Posted by Judy Lamelza