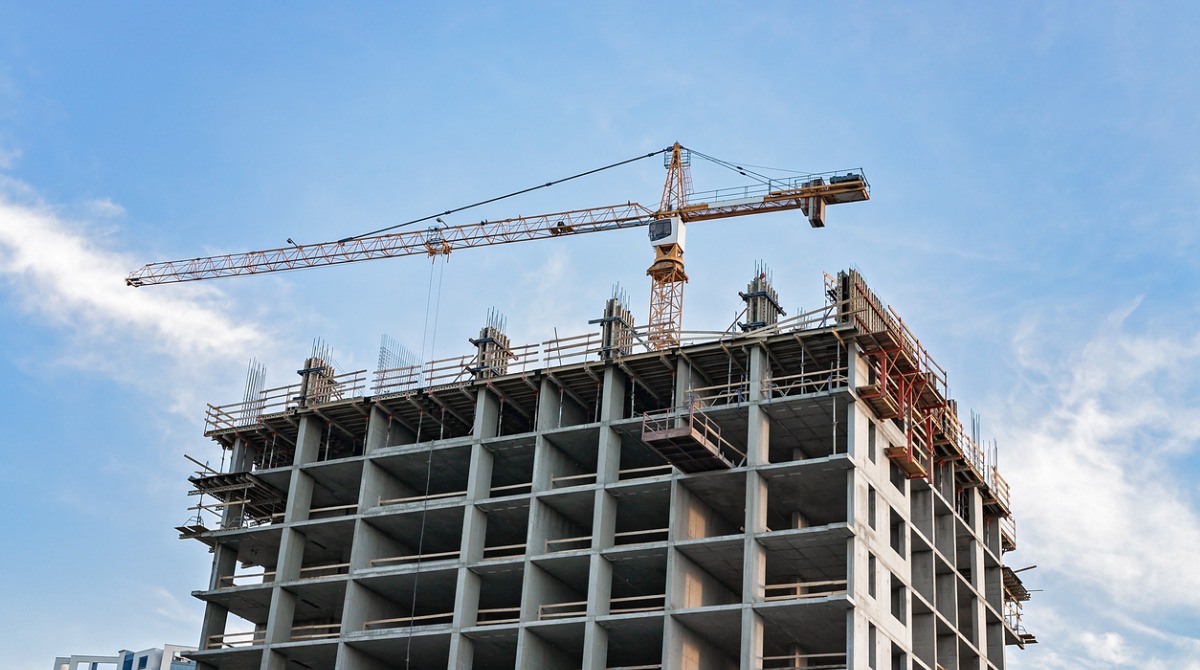 KG Group is proposing the redevelopment of The Oaks, which is a complex of six two and a half-storey rental apartment buildings southeast of Yonge and Sheppard that will bring 452 rental apartments to the North York City Centre area. This area has been in need of rental housing for some time.
An article in Urban Toronto states that KG Group filed an Official Plan and Zoning By-Law Amendment application with the City of Toronto last month to permit two 18-storey residential towers connected by a terraced podium to replace the existing low-rise buildings at 10 Oakburn Crescent.
The 8,000 m2, semi-circular shaped site is located 330 metres east of Yonge Street. It is currently occupied by buildings that were constructed in the 1950's called The Oaks. They contain a total of 66 rental housing units. In back of the existing buildings is a surface parking lot and two single-storey garage structures located along the north property line.
Kirkor Architects & Planners designed this project which features an extended podium with two towers atop, rising to a total of 18 storeys and will include:
- Single front entryway and lobby at the centre
- Total gross floor area of 35,776 m2
- 452 purpose-built rental units
- 248 one-bedroom units
- 159 two-bedroom units
- 45 three-bedroom units
- Two identical towers with 750 m2 floor places each decreasing to 644 m2 at the top
- Podium spans length of the site and is separated into two distinct sections
- Ground floor will have residential units fronting on Oakburn Crescent, the centralized lobby, and doubled up mail rooms
- Ground floor indoor amenity spaces
- Internalized shared loading spaces for the two sections
- 926 m2 of residential indoor recreational space on ground level
- 1,427 m2 of outdoor amenity space along building's north face
- Outdoor amenities include dining areas, a lounge, a dog run, a children's lawn and an outdoor exercise area
- Two levels of underground parking garage for a total of 262 vehicular and 340 bicycle parking spaces
North York City Centre is a high-density district of condominium and office towers with ground-floor commercial uses along the wide six lanes of Yonge Street. The district was developed following the extension of the Yonge subway north to Finch Station. The area's growth increased following the opening of North York Centre station at Mel Lastman Square and the Sheppard subway line.
Posted by Judy Lamelza