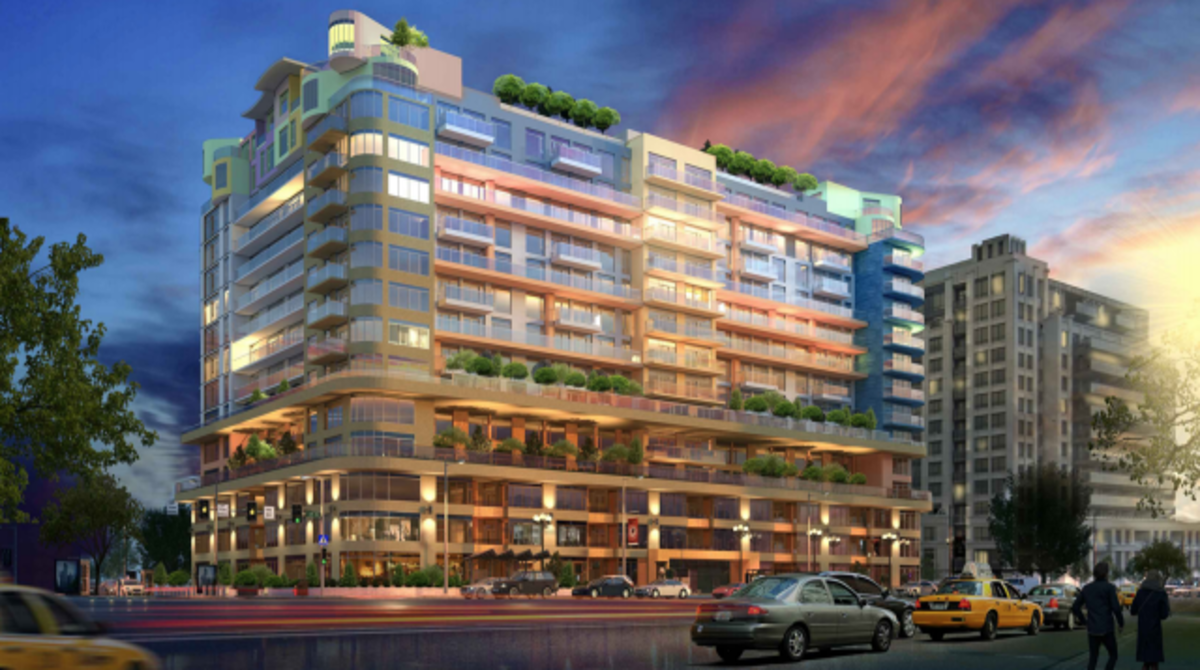 Igernan Limited has submitted a rezoning application for a 14 storey building at 1100 Sheppard Avenue West. The building would bring 385 condo units to the area just west of the Sheppard and Allen Road intersection, within walking distance to Sheppard West subway station per Urban Toronto.
Looking for Details on all Current Condo Projects in the Toronto Market?
Hi! Architects designed the building which includes a number of architectural elements and colours to create a unique design. The following is a list of those features:
- Curved rectangular massing along the south side of the building facing Sheppard Avenue
- Rows of white stand-alone projecting balconies cover the grey precast-grid facade
- Double height fourth-floor gives elevated townhouse residents access to terraces the size of small studio apartments
- Multi-coloured bean-shaped protrusions line the corners of the building's roofline.
There will be 46 bachelor, 148 one bedroom, 146 two bedroom and 45 three bedroom units. No retail or office space is proposed to be included in this project. A rooftop terrace will serve as the primary amenity for the building, with additional indoor amenity spaces on the first, second and 14th floor.
Plans call for three levels of underground parking and a total of 345 parking spaces are provided of which 38 are for visitors.
DataBid is currently reporting on this project - 1100 Sheppard West Building A - Toronto (0012041019)

Posted by Judy Lamelza