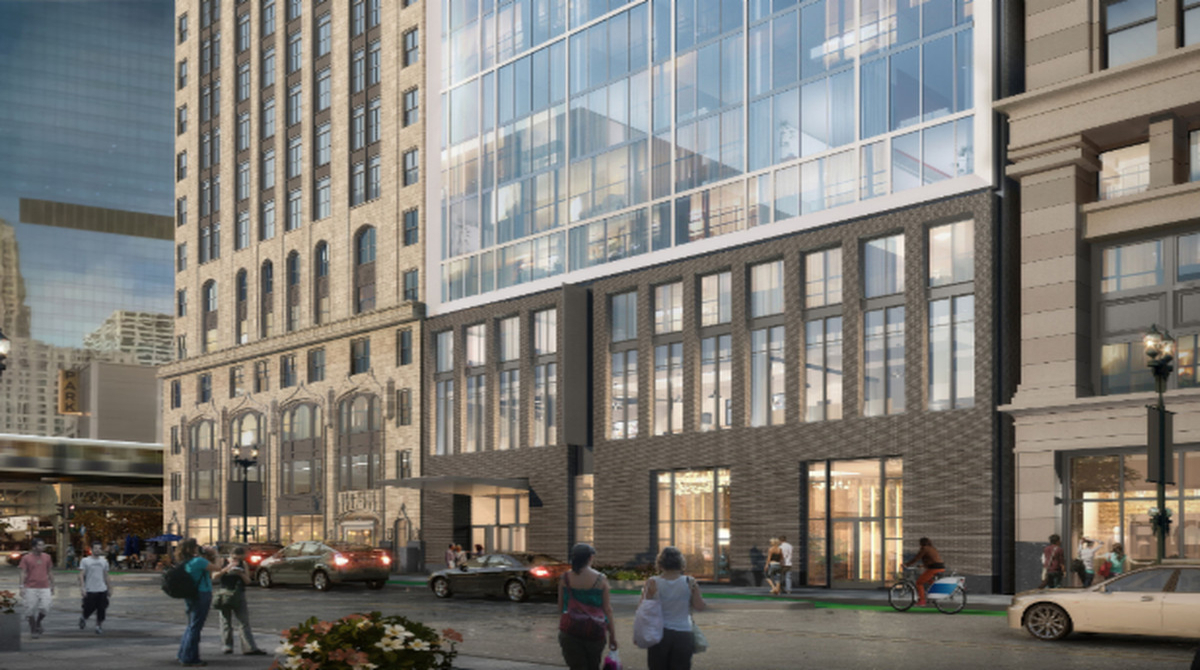 Convexity Properties is proposing a 310 room, 13 story hotel for 180 W. Randolph Street. The site is currently an empty parking lot. 42nd Ward Alderman Brendan Reilly is working with the developer on a streetscape design to ensure that a drop-off zone for guests doesn't endanger bicyclists or interrupt traffic per the Chicago Sun Times.
The proposal must still go before the Chicago Plan Commission and the City Council because Convexity is seeking a technical zoning change.
Learn about all the other Hotel projects coming up for Bid in the Chicago Area
Convexity Properties was behind the conversion of the old Esquire Theater at 58 E. Oak Street into retail space. The high rise Loews Hotel in Streeterville, the 18 story Viceroy Hotel at 1118 N. State Street and the Robey Chicago Hotel at 1600 N. Milwaukee Avenue are some of their past projects in the city of Chicago.
Demand this year for downtown's hotel market has shown some signs of softening according to the Choose Chicago tourism agency. Average rates so far this year have gone down compared with the same period last year.
Per RE Journals, the proposed hotel would also include the following amenities:
- A lobby
- Small hotel bar on the ground floor
- Meeting space on the second floor not to exceed 2,500 square feet
- Sidewalk landscaping planters with low vegetation and two shade trees
- Valet parking
- Regular parking spaces will be located off site
- A delineated drop-off zone for hotel guests with raised curbs and 3 foot buffer
It is still not known who the hotel operator will be or what brand the hotel would operate under.

Posted by Judy Lamelza