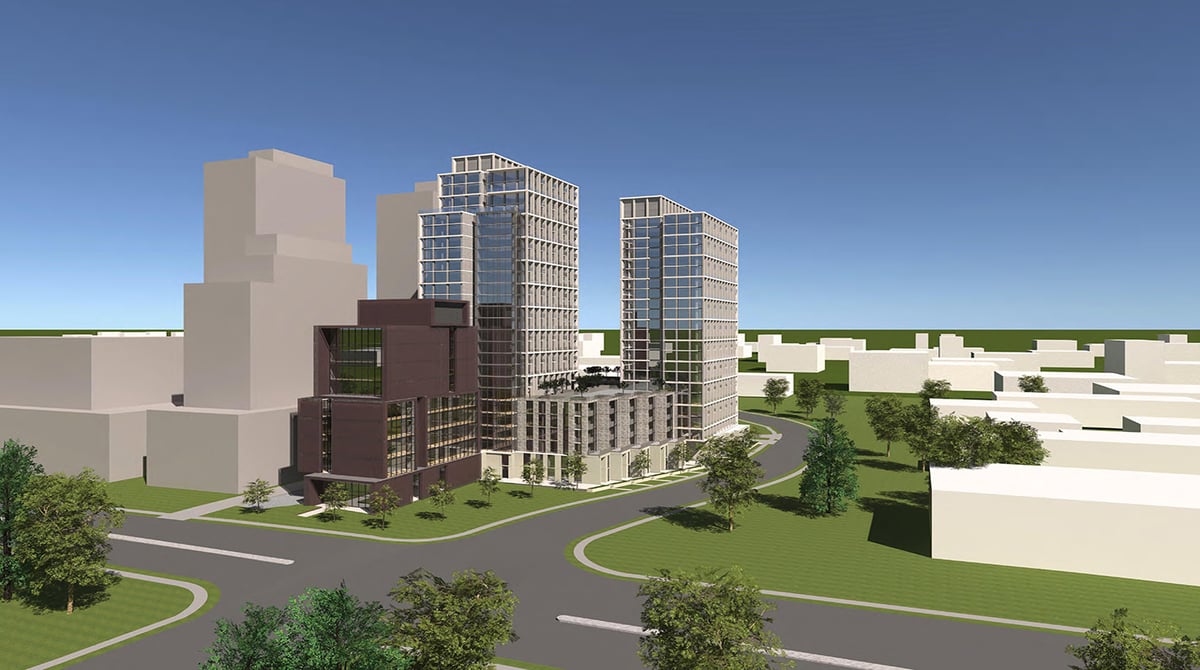 Waverly Projects has submitted a rezoning application for a three tower office and condo development to replace an amalgamation of low-rise properties. The site is located at 4631 Steeles Avenue East right next to the Milliken GO Station and the Spendid China Mall per Urban Toronto.
Ratio + Micacchi Architecture is the designer of the project that will add 499 condo units to the area.
Looking for details on all current Office Construction and Mixed-Use Projects in the Toronto Market?
The owners of the Splendid China Mall next door are looking to densify their property by adding 3 additional residential towers to replace the sea of surface parking used by mall customers. The LPAT approved this project in February 2019. This will bring 793 condos, 12,808 m2 of office space and 3,257 m2 of retai space to the area.
Waverly's development will include the following:
- 349 two-bedroom units
- 141 one-bedroom units
- 9 three-bedroom units
- 513 below grade parking spaces
Besides the residential units, a 10 storey, 5,167 m2 medical office building would front Steeles Avenue at the corner with Redlea Avenue.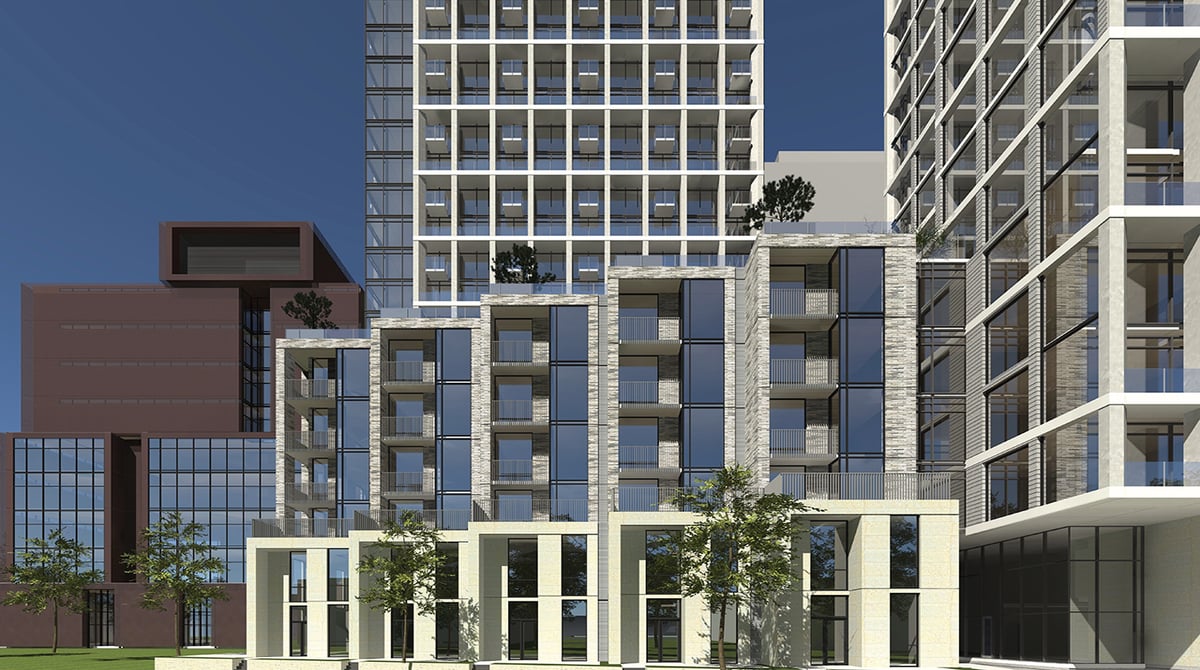 Rendering by Architect
The architecture of the residential buildings currently feature a grid of white precast framing rows of inset balconies and projecting individual balconies. The office tower has a rust-red cladding, alternating with all-glass facades to create a shifting-volumes effect.
According to Biz Journals, originally, the proposal featured a four tower project with 40 story buildings and now has a three tower plan with high-rises reaching 600 feet high.
DataBid is currently reporting on this project - 4631 Steeles Avenue East Medical & Residential Development - Toronto (0012082319)


Posted by Judy Lamelza