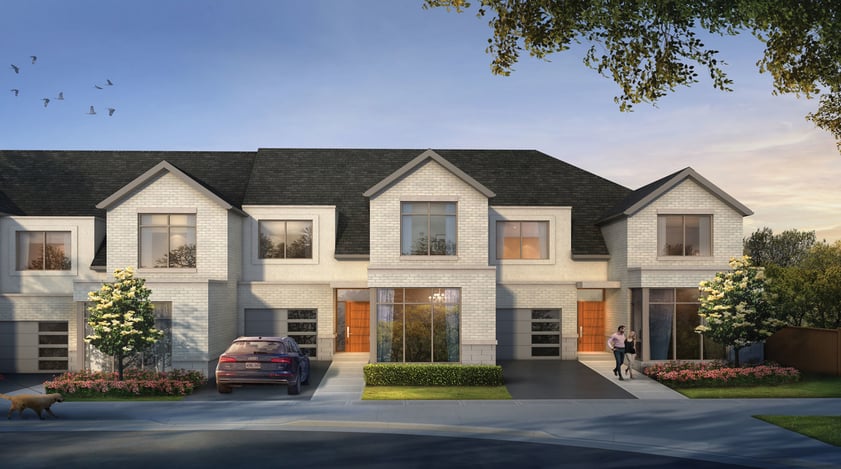 Alan Hirschfield is the principal of High Street Ventures which is the British Columbia based developer of Uplands in Courtice. When he first discovered this area, he was struck by its natural beauty. His vision is to preserve the green space according to the National Post.
The Uplands in Courtice is a 66 townhome project. The first phase which is starting now will include the "ravine collection in the valley by the creek, the "wood" collection behind that, and the "urban" and "park" collections flanking either side.
High Street Ventures has other plans when they are finished with this development. The next plan is a 126 unit mid-rise condo halfway up the slope in the middle of the site and closer to the road. Another mid-rise condo will also be built after that and will bring the total number of units to about 450.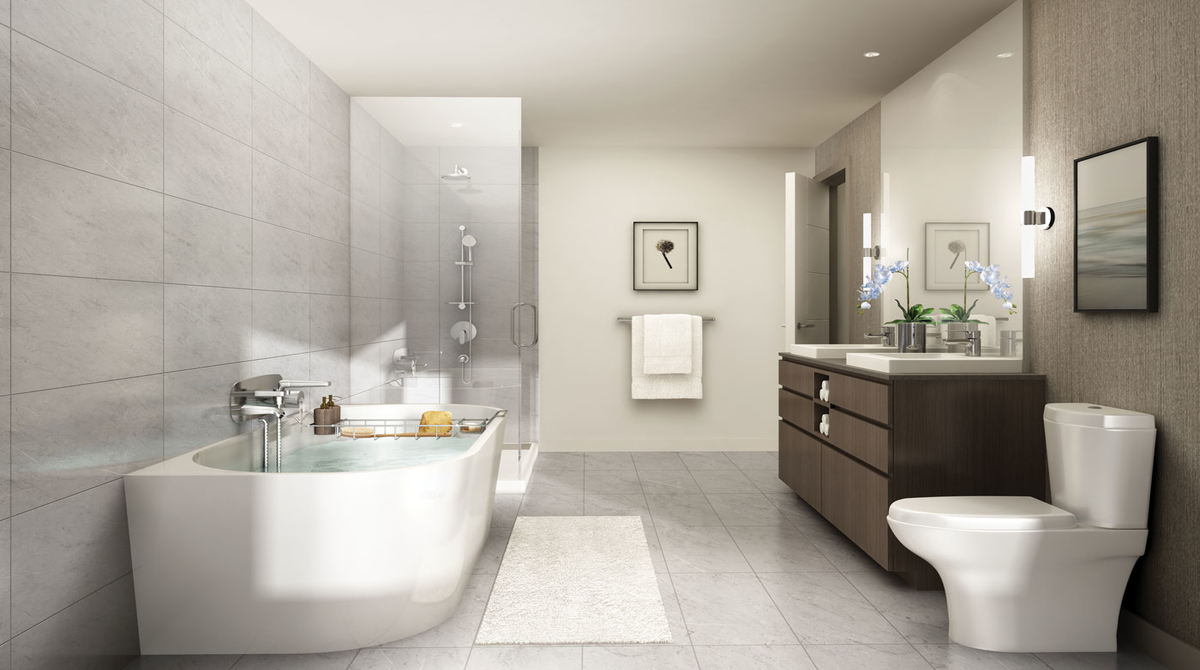 Rendering by Architect
Hirschfield's staff has worked closely with the municipality and the regional conservation authority to preserve the natural beauty of the area and maximize the views of the forested valley and the creek.
The tree cover inside the valley will be protected and the storm water will be managed to maintain wetland features. There will also be a filtration system that will keep contaminants from entering the creek watershed.


Construction will also work around the wildlife in the area. Tree clearing will occur outside of the summer bird breeding season. They will also work to improve conditions for spawning fish by adding vegetation along the creek to improve the creek bank stability.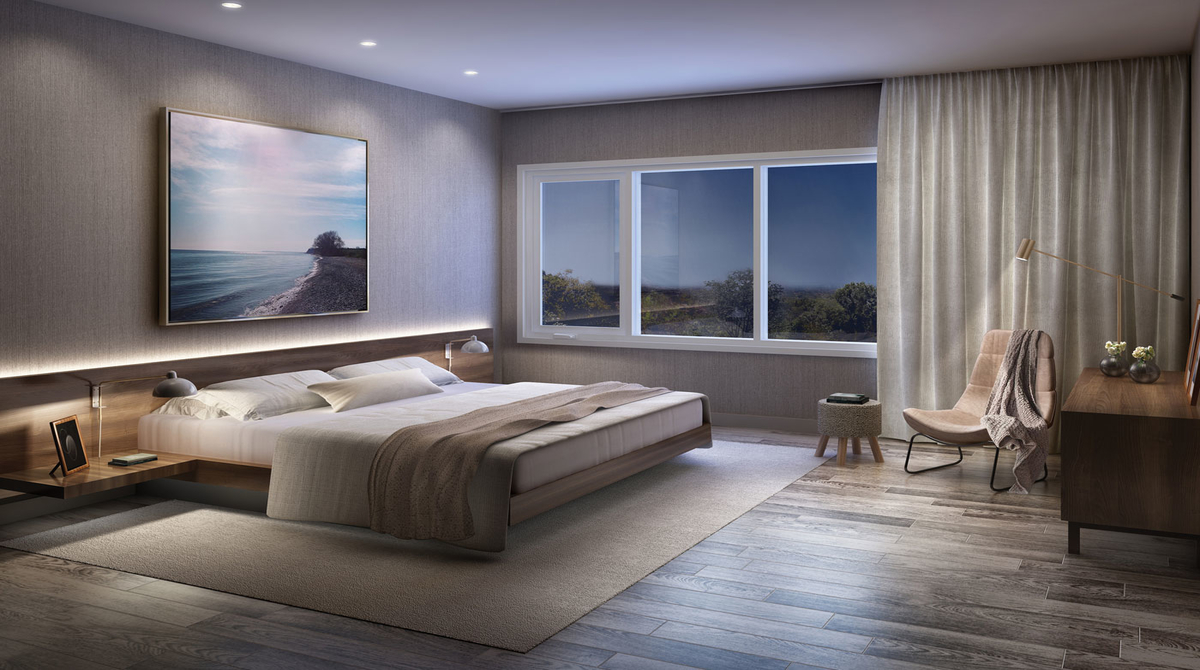 Rendering by Architect
Phase One buildings will each have different cladding (brick, stone or stucco, and wood) and buyers can choose if they would rather have "bungalofts" with a master bedroom on the main floor or more traditional townhouses with bedrooms on the second floor. These will range in size from 1358 to 3265 square feet and will be priced from the low $500's.
Interiors will feature warm modern finishes which were influenced by nature and with very simple modern lines.
Johnson Chou is the designer and has worked on such premium downtown Toronto condo developments as 383 Sorauren and 150 Redpath. He states that young buyers are moving out of the city in search of more affordable housing but they still want features such as granite countertops, glass shower stalls and engineered hardwood which are all included in the Uplands. Downsizing seniors seem to also be attracted to the Uplands.


Posted by Judy Lamelza