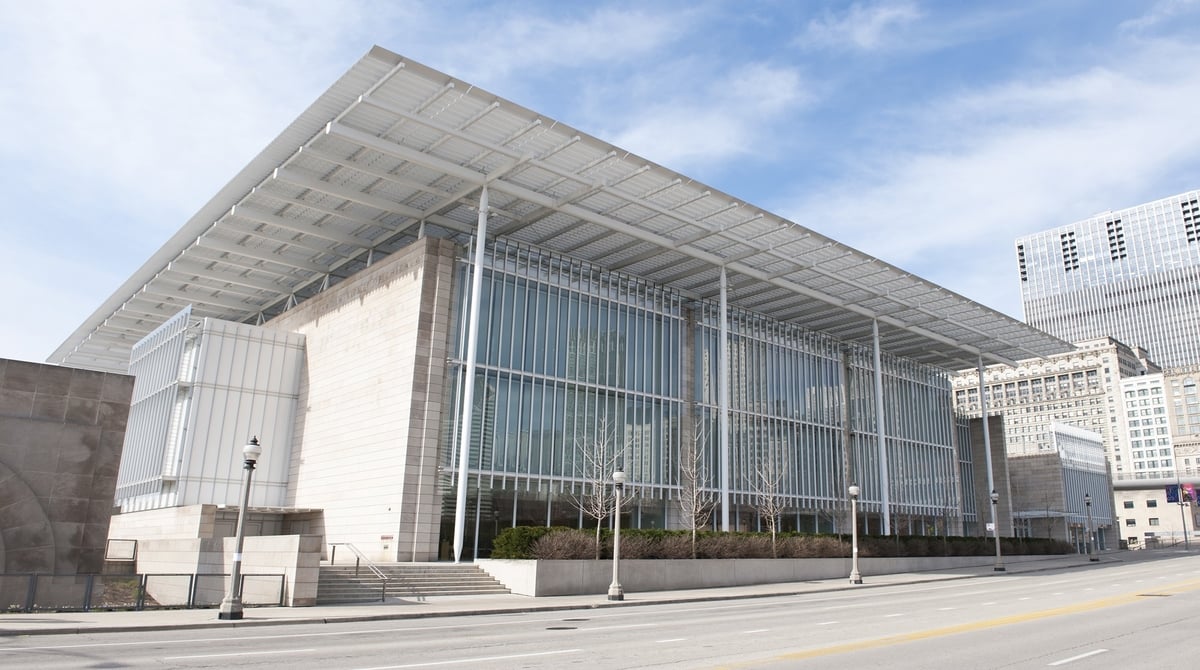 The School of the Art Institute will open a new facility in the Loop at 33 E. Washington St. The project will consist of 62,000 square feet of space spread over four floors. The entire project is expected to be completed in the fall of 2020 and the school will take out a 15 year lease on the space per Biz Journal.
The new space will include the following:
- 26,000 square feet of art gallery space as well as the school's exhibitions studies offices
- 60 graduate student individual studios
- Student lounge
- Student workshop outfitted with power tools, a downdraft table and spray booth area
The new art galleries will replace the one that had been housed for the past decade at 33 S. State Street.
"The school's new galleries will showcase the work of SAIC alumni from around the world, including Jeff Koons and Rashid Johnson, as well as other high-profile artists such as Yoko Ono. The new galleries are intended to spark fresh research around ideas and professional practices in the realms of art and design."
SAIC President | Elissa Tenny
The new facility is being designed with sustainability in mind and will feature the following:
- Energy-efficient lights
- New ventilation system
- Recycled carpet
- Resurfaced flooring from the building's original 106 year old floor.
The School of the Art Institute of Chicago (SAIC) was founded in 1866 by a group of 35 artists. It was then called the Chicago Academy of Design. It's early success resulted in the construction of a building to house the school, which opened its doors on November 22, 1870.
Posted by Judy Lamelza