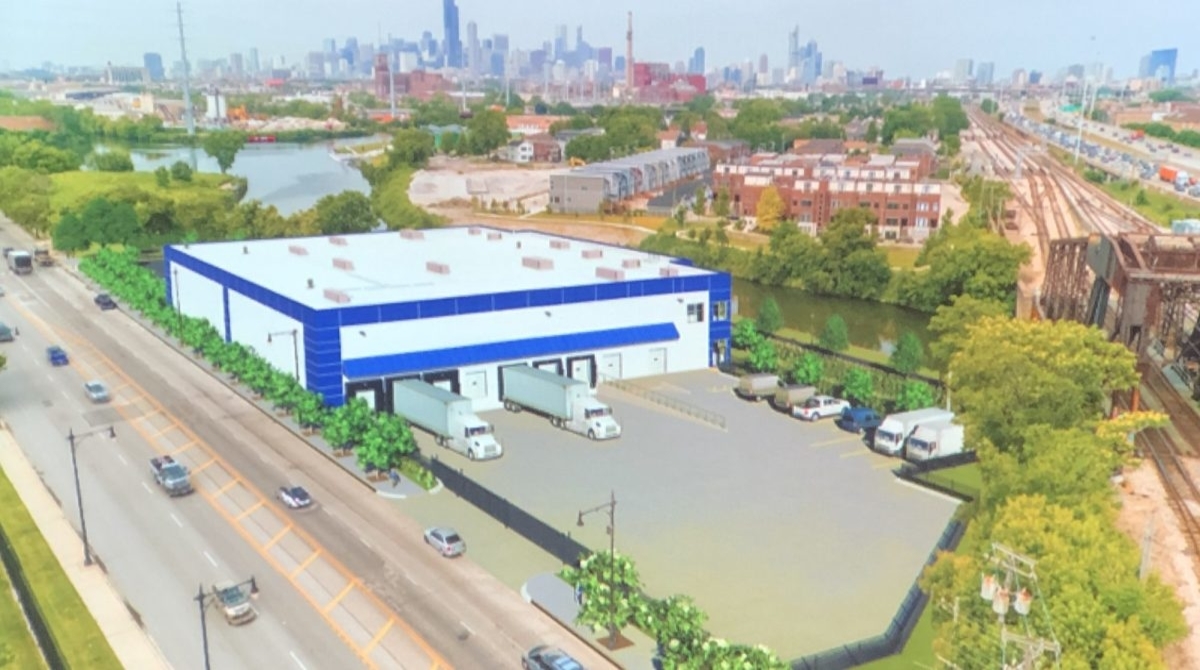 At a heated community meeting in Bridgeport last week, neighbors railed against a plan to relocate a food processing and distribution plant to a strip of riverfront property in Pilsen. The meeting lasted two hours and only ended when a Chicago Park District worker shut off the lights at the meeting. It was held at the Eleanor Street Boathouse at Park 571 in Bridgeport. The site of the food plant would be along the South Fork of the Chicago River.
The heated debate centered over the Cougle Commission Company's plan to move from Fulton Market to a strip of riverfront property wedged between Ashland Avenue and the Orange Line per Block Club Chicago.
The residents were concerned about how this industrial building would impact their nearby homes and whether there was any chance to revise the plans. They feared the Cougle site would increase noise and light pollution for a block already surrounded by the Stevenson Expressway, Orange line and freight rails. Officials stated the cutoff fixture lighting was designed to face downward and the level of noise from an estimated maximum of six trucks per day was unlikely to surpass noise from other sources.

Alderman Byron Sigcho-Lopez state that this was the only proposal for the site which had been zoned for industrial use for a long time. Alderman Sigcho-Lopez and Alderman Patrick Thompson said they would both work to address neighbors' concerns but had no intention of scrapping the project.
"This is recognized as an industrial parcel across the street from major industrial parcels with a lot of truck traffic. Residential use here would cause such a conflict, we could not do it."
Department of Planning Project Manager | John Molloy
The 2.83 acre former Valspar site plans call for a 33,280 square foot building that would be white with blue accents and red Cougle lettering, with two parking lots for cars and trucks covering one-third of the space.
The riverfront would be anchored by a narrow strip of park land with trees, native grasses, bird boxes and a 10 foot wide trail with potential to extend far past Bubbly Creek as part of the city's initiative to create a continuous riverfront path that spans the waterway. The green space would take up 40 percent of the site and would always be accessible to the public, with lighting overnight as a safety measure.
Cougle purchased the site in June with hopes of relocating to Pilsen by December 2020 which is the deadline to vacate the Fulton Market location.
Cougle employs about 70 people, processes chicken, veal, eggs beef, pork and produce and distributes to catering companies, hotel chains, local restaurants and businesses like Popeyes, Cisco and Great Western Beef.
According to McKinley Park News, businesses like Cougle Foods contribute to Chicago's tax base which helps to prevent higher residential property tax bills.
The project still needs to receive final approval from the Chicago Plan Commission which the company hopes to receive in December 2019.
Posted by Judy Lamelza