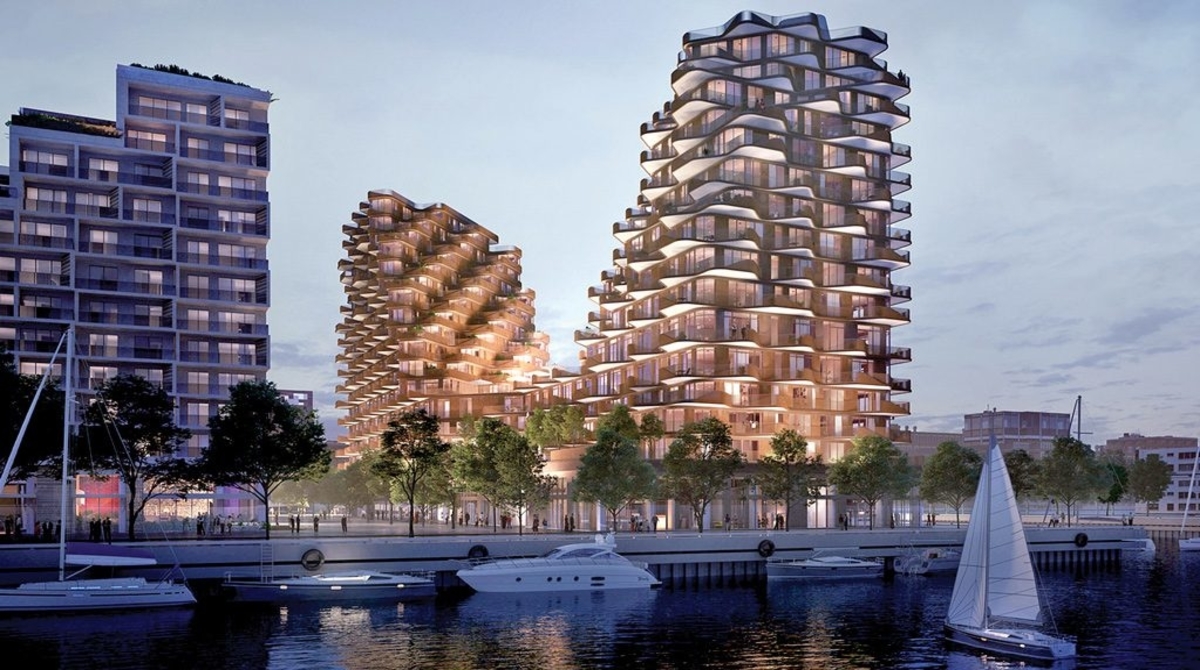 The principals of Bayside Toronto developer Hines and Danish architectural firm 3XN along with Crown Prince Frederik of Denmark and a delegation of Danish Government officials unveiled a model of a ten story office building that will become North America's tallest timber-constructed office tower per Urban Toronto.
3XN is one of four world-class Danish architectural firms that are currently working in Toronto along with BIG, Henning Larsen and COBE. The 3XN exhibition called Waterfront Architecture: Placemaking and Context, is filling the presentation centre over the next few months with models, renderings and photos of 11 of their projects from Toronto, Sydney and Denmark. At the same time, Hines, head developer for Waterfront Toronto's Bayside lands, is preparing to bring their architectural design for 'T3 Bayside' before Waterfront Toronto's Design Review Panel.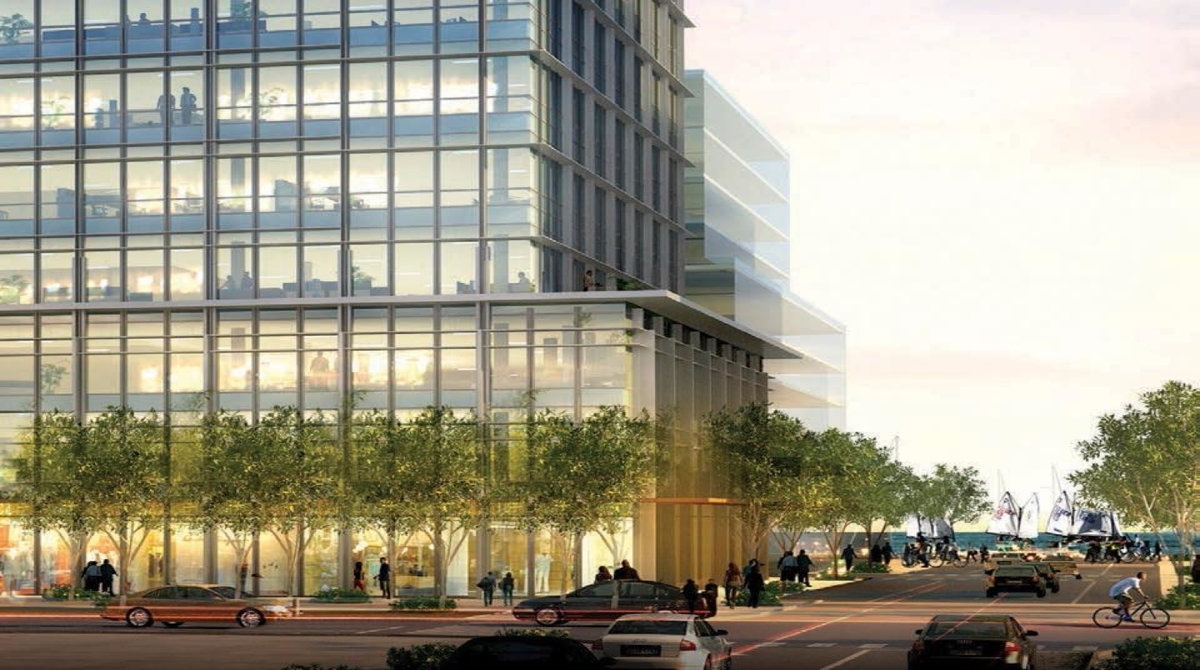 At the event, Kim Herforth Neilsen, founding partner at 3XN, talked of his firm's work around the world, over 50% of which is waterfront-related.
"Our own office is on the water and in Denmark, there is more than 2,000 kilometres of waterfront, so it's almost impossible to have a site that doesn't connect with the water in some way. In harbor cities, the waterfront is always the most valuable and desirable area. This exhibit is meant to explore how we as designers can create multifunctional spaces that make the most of where everyone wants to be. Speaking more specifically about T3, 3XN's work is guided by the belief that a project should provide a backdrop for shared interactions, and integrate social spaces that benefit all kinds of people, not just those that live and work there."
Partner at 3XN | Kim Herforth Neilsen
The office building will be built next to 3XN's Aquabella and Aqualuna condos for Tridel. The company was also the winner of a design competition for the two side-by-side 10-storey office buildings on Queens Quay East that Hines is now leasing.
Looking for Details on all Current Office Construction Projects in the Toronto Market?
T3 is to be timber-constructed. The construction method will offer significant flexibility and even the possibility of disassembly and reassembly while not adding to carbon in the atmosphere. Wood is sustainable through forest management and is being more and more recognized as a major step forward in green building practices in the industry. Wood buildings also bring texture and warmth to work spaces which bring psychological health benefits to those working within them.
According to T3 Bayside, T3 stands for timber, transit and technology. No two pieces of wood are alike, which is what makes a timber building feel alive. From the soaring ceilings and open concept spaces, to the surrounding parks and waterfront promenade, working in this building means tapping in to something bigger. T3 is more than an office, it's a place for the world's most future-focused organizations to connect.
DataBid is currently reporting on this development - Aquabella at Bayside Condominiums - Phase 3 (0047101816)
Posted by Judy Lamelza