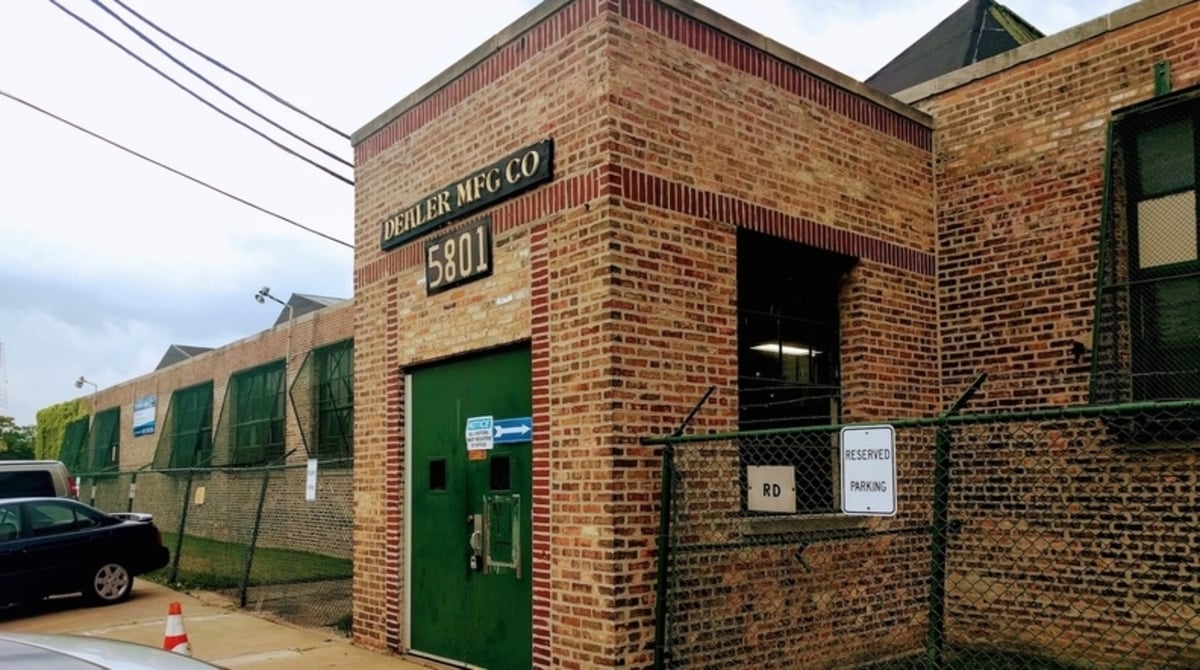 An old Zenith factory building in Belmont Cragin will be transformed into a large-scale shared-kitchen space thanks to a $4 million loan from JP Morgan Chase. This redevelopment is located at 5801 W. Dickens Avenue in a 117,000 square foot facility and is estimated to cost $25 million per Crain's Chicago Business.
The facility will be named Amped Kitchens Chicago and will offer dozens of kitchens, refrigeration, storage and similar resources to Chicago entrepreneurs who are ready to take their food concoctions to the commercialization stage.
This is the third location for Amped Kitchens which is based in Los Angeles along with the first two facilities.
The loan from Chase is the first from a $10 million loan fund that the banking giant established in December to back retail revitalization efforts in South and West side neighborhoods not benefiting from prosperity in other parts of Chicago. CCLF is sourcing the projects that are receiving this financing and Chief Operating Officer Robert Tucker has stated that the former Zenith factory was perfect for the first and probably the largest loan from this pool.
CCLF will commit to the rest of the fund to smaller projects in neighborhoods including Austin and West Humboldt Park on the West Side and Bronzeville, Woodlawn and South Shore on the South Side.
Looking for Details on all Current Commercial Construction Projects in the Chicago Area?
The fund is meant to provide a revolving pool of low rate loans and as they are repaid, the money will be available to be lent to other neighborhood developers.
The founders of Amped Kitchens, Mott Smith and Brian Albert, saw a need for a facility that would help food companies get their products onto store shelves once they had generated interest from major distributors like Whole Foods. Many of these small companies were unable to get the health and other permits needed before seeing any revenue in a process that usually takes well over a year.
"They'd get a little traction, and the health and quality-control requirements they would have to comply with to fill the first order would basically shut them down before they got started. We wanted to provide a bridge from concept to scale."
Amped Kitchens Founder | Mott Smith
Amped Kitchens enables these food makers to get facilities that already have permits. They then lease the space and can start right away to generate income from their products. As they grow, they can afford to get their own facilities and new entrepreneurs can come in and do the same.
CCLF has also sourced new market tax credits which the Treasury Department issues each year for economic development in underprivileged areas.
The large size of the initial loan will end up creating more than 200 jobs and will offer the neighborhood greater access to fresh foods with a ground-floor retail component. Food entrepreneurs from all over the city will be able to have access to this.
Amped Kitchens' Mott Smith and Brian Albert always planned on expanding outside of Los Angeles and Chicago seemed to be the ideal place. Then-Mayor Rahm Emanuel's office contacted them after seeing news of the opening in the Los Angeles facility in 2015 and with the help of 29th Ward Alderman Chris Taliaferro were able to put the project together.

Posted by Judy Lamelza