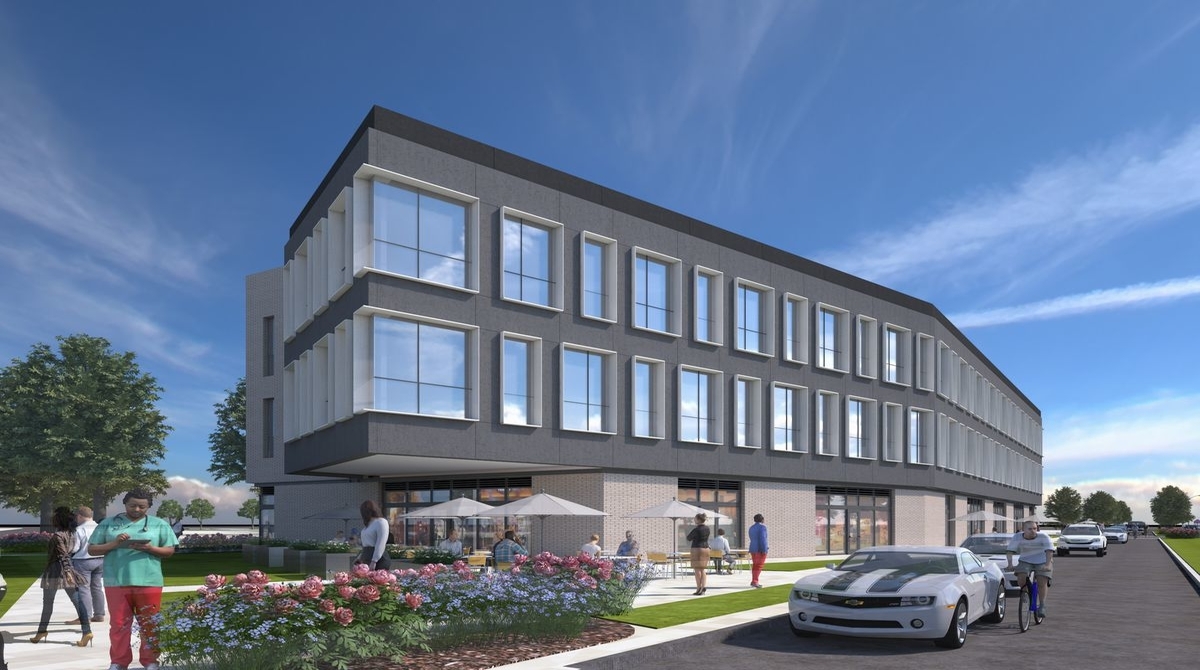 A multi-phase, mixed-use development is being planned for Chicago's North Lawndale community. This will bring jobs, retail space and eventually hundreds of new residential units to the West Side neighborhood. It will be known as Ogden Commons and will transform ten acres of land near the 2600 block of West Ogden Avenue. This location used to be known as Ogden Courts and the Lawndale public housing developments per Chicago Curbed.
This project is expected to be completed in 2026 and will provide 120,000 square feet of commercial space and 350 mixed-income housing units.
Work has already started on the first phase which will consist of a three-story building with 50,000 square feet of commercial and retail space that will have the following tenants:
- Steak n' Shake
- Ja' Grill
- Wintrust Bank
- Sinai Health System
- Cinespace Chicago Film Studios
"Sinai and Cinespace are the two leading economic drivers in the neighborhood. These are groups that may not have a lot of real estate experience, but they're being incorporated into the buildings and are stakeholders in the project's ultimate success."
President of the Habitat Company | Matt Fiascone
Under the Opportunity Zone Program, they will get federal tax benefits for investors and developers who support projects in distressed areas. Under this program, PNC Bank will be giving $15 million of the $22 million needed for phase one. The entire Ogden Commons project will cost $200 million.
Ogden Commons is expected to be the first step needed in reversing the long term trend of job loss, disinvestment and generational economic decline in North Lawndale.
According to Biz Journals, the residential part of Ogden Commons will be constructed in phases, starting in 2021. Current plans for the first phase are for a 92 unit multi-family building and three six-flat buildings.
Habitat has more than $3 billion in assets and more than 22,000 units under management in six states. They are headquartered in Chicago and have more than 800 employees nationwide.
Per Connect Media, this project is being developed in a public-private partnership between The Habitat Company, Sinai Health System, Cinespace Chicago Film Studios, the Chicago Housing Authority and the city of Chicago.
DataBid is currently reporting on this project - Ogden Commons Development Douglas Park - Chicago (0067042418)
Posted by Judy Lamelza