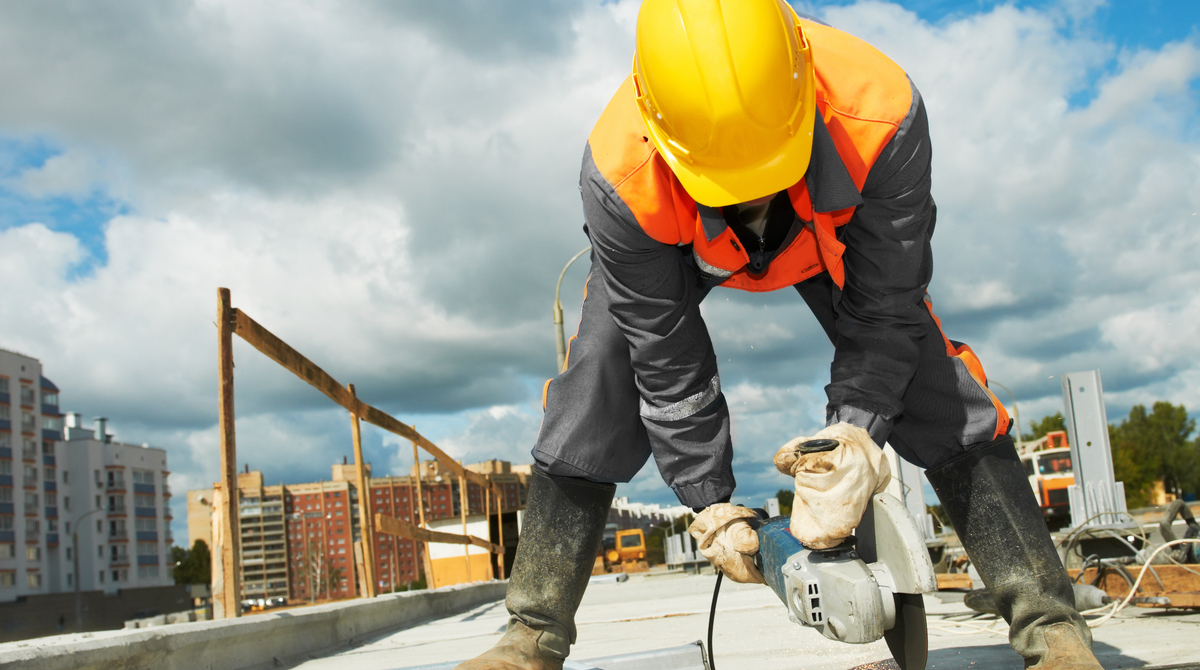 Even though Ontario's provincial government considers most construction work as essential in the residential and industrial/commercial/institutional sectors, Premier Doug Ford is considering more severe restrictions. These restrictions could more narrowly define the types of construction work that are exempt from "stay at home" orders.
Quebec has already banned most construction work in that province. On Wednesday, police had set up checkpoints at the bridges between Ottawa and Gatineau to try and restrict traffic to residents with essential business in the province. Construction workers are finding it harder to cross from Western Quebec into Eastern Ontario to work on construction sites in Ontario.
The Ottawa Construction Association and the Greater Ottawa Home Builders' Association have both sent employer letters to help Quebec-based workers to pass the police checkpoints. Quebec police have advised one construction company that workers can use a letter from their employer to ensure their return home at night. This letter should state that the worker is working in Ontario on a construction site that is deemed an "essential workplace". The worker's name should also be on this letter.
The letter should include the following message:
"As part of the Ontario Emergency Measures regarding the COVID-19 pandemic, the Ontario Government issued an order calling construction work and services in the industrial, commercial, institutional and residential sectors as ESSENTIAL WORKPLACES.. As this employee resides in Quebec but works in Ontario, we believe they should be able to travel across the provincial borders without contravening to the Ministerial Order 202-013 of the Minister of Health and Social Services."
Premier Doug Ford said that the Essential Workplace list will be reviewed every day and will be adjusted accordingly. We will be hearing about that in a day or two. Several industry associations and some unions say that sites can be maintained safely and should not be closed.
Earlier in the week, the provincial government announced further measures to limit the spread of Covid-19 on construction sites.
These measures include the following:
- Providing better on-site sanitization
- Staggering shifts to ensure greater distances
- Monitoring sites to ensure public health practices
The Ontario General Contractors Association has issued a President's Report stating:
"Our industry is facing the greatest challenge to its survival in many decades. We, along with our partners in the industry, are responding in a united and collaborative manner, and doing everything in our power to ensure that that survival will occur."
"The largest discussion taking place is: should there be a shutdown or should there not be a shutdown?"
"The majority feel that it is essential for the construction industry to maintain its ability to be operational. It is vital to maintaining the infrastructure within our province so that it can respond to this crisis. While there are a number of dissenting opinions in regards to this, it is not simple to simply say we must shutdown."
"Your organization, as part of the CDAO, submitted a major paper to the government asking for support for a province-wide definition of force majeure, along with further talks on how to manage any proposal to shut the province down."
"Major infrastructure projects like hospitals cannot be shut down. They need to continue to be able to face the challenges of this epidemic. There needs to be a well thought out plan put in place on how we can move forward and protect the population and our workers."
Simply shutting down the construction industry will not be sufficient in addressing this pandemic. It needs to go further than that, but the longer we wait, the longer we delay in putting in place the mechanisms, tools and policies needed to protect this vital industry, the greater risk we run of not surviving.
Ontario General Contractors Association
The Ontario Chief Medical Officer of Health on April 3rd updated their list of essential businesses that can remain open. The restrictions are aimed at further reducing contact between people and stopping the spread of COVID-19.
As of 11:59 pm Saturday, April 4, 2020, construction businesses that are not identified on this list must close their physical locations:
- Construction projects and services associated with the healthcare sector, including new facilities, expansions, renovations and conversion of spaces that could be repurposed for health care space.
- Construction projects and services required to insure safe and reliable operations of, or to provide new capacity in, critical provincial infrastructure, including transit, transportation, energy and justice sectors beyond the day-to-day maintenance.
- Critical industrial construction activities required for:
The maintenance an

d operations of petrochemical plant and refineries

Significan

t industrial petrochemical projects where preliminary work has already commenced

Industrial construction and modifications to existing industrial structures limited solely to work necessary for the production, maintenance, and/or enhancement of Personal Protective Equipment, medical devices (such as ventilators) and other identified products directly related to combatting the COVID-19 pandemic
- Residential construction projects where:
A footing permit has been granted for single family, semi-detached and townhomes

An above grade structural permit has been granted for condominiums, mixed use and other buildings

The project involves renovations to residential properties and construction work that was started before April 4, 2020
- Construction and maintenance activities necessary to temporarily close construction sites that have paused or are not active and to ensure ongoing public safety
All of these steps are necessary to flatten the curve and the ensure that the health and safety of all Ontarians is what is important at this time so that we can get through this the best we can and start building up our economy.
Posted by Judy Lamelza