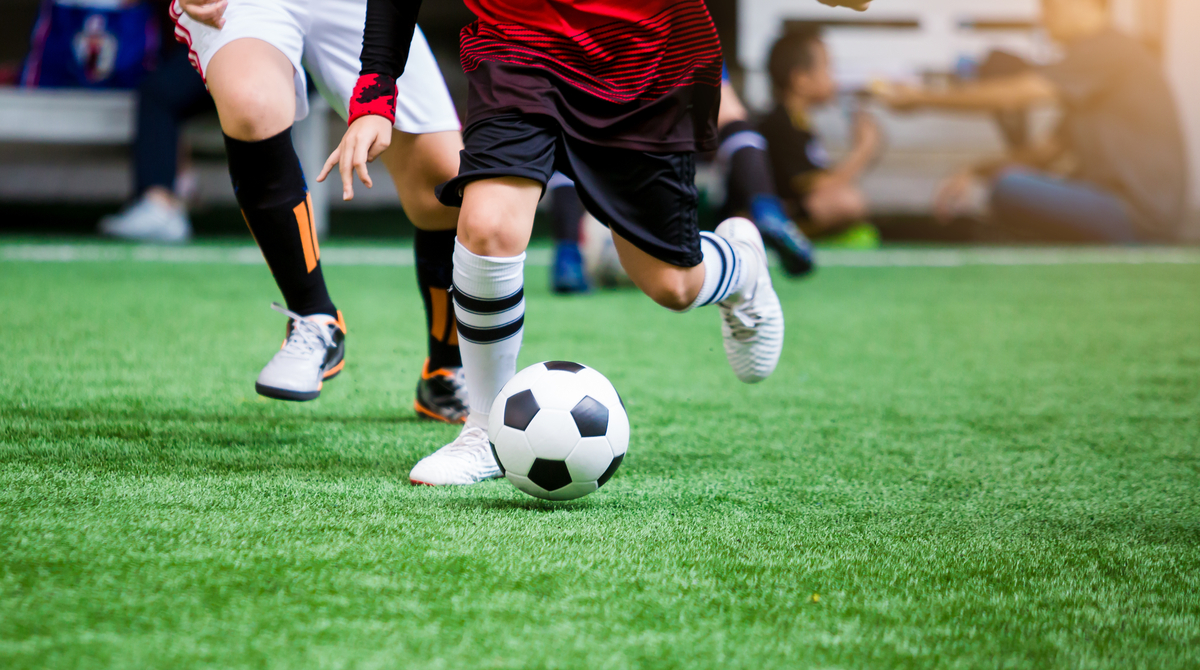 City officials have informed skeptical neighbors about a plan to build an athletic field with artificial turf for two area high schools just east of the Diversey Driving Range.
At the most recent meeting last week, many neighbors expressed their concern that the proposed field would bring congestion, noise and rowdy adult sports leagues while parents and school leaders contend that kids need places to play and practice according to Block Club Chicago.
The field would mostly be used as a practice field by Lincoln Park High School and Lake View High School. It would also be used for recreational use by the community when the schools are not using it.
Looking for more Local Chicago Projects?
The project would actually accomplish quite a bit more than just building the athletic field. It would also fix parkland north of the driving range. This area is known as "Lake Wellington, due its constant flooding issues. The plans call for adding drainage structure and raising the land's elevation. Officials have stated that funding for the water mitigation would not be available unless the field is built.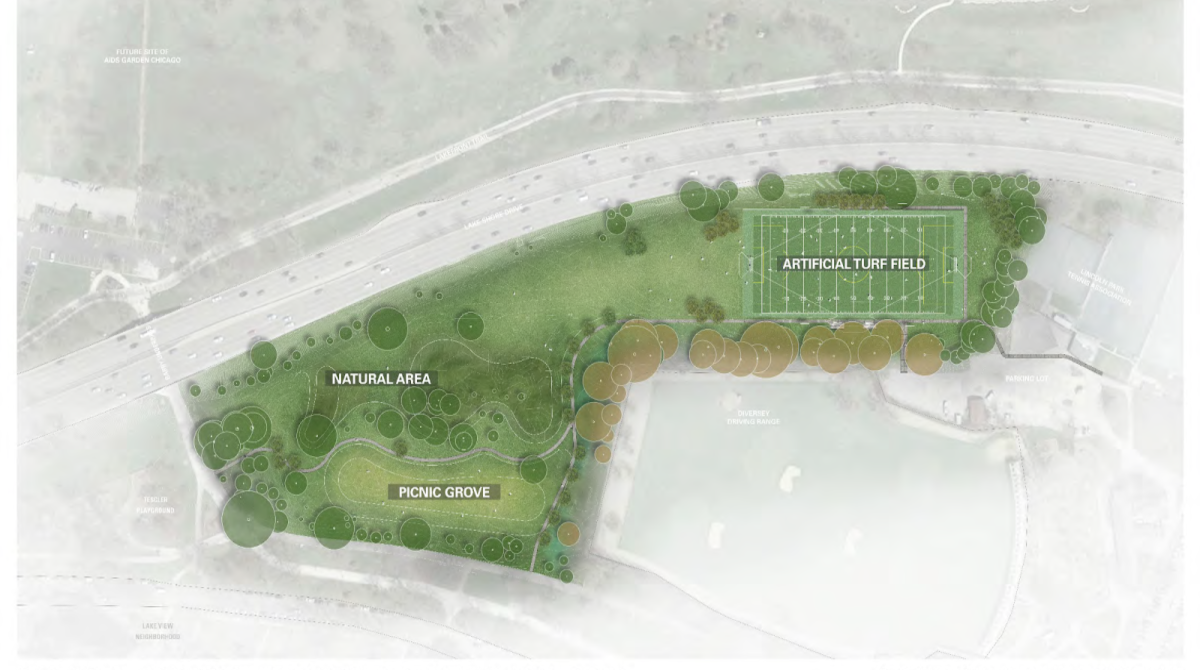 Architect's rendering
CPS would be paying for this $3 million project and also applying for grants to help offset the costs of some plantings that will be installed in the natural area.
The turf field would consist of the following features:
- Replace an open, grassy area wedged between Lake Shore Drive and the driving range just north of Diversey Harbor
- It will be 55 feet wide and run parallel to Lake Shore Drive length wise
- It will have four LED light fixtures facing the field and lights will shut off at 11 pm when park closes or earlier if needed
- Turf field would sit at an elevation of 7.5 feet
- Area between the field and "Lake Wellington" would be 6 feet with flood prone area to be raised to 6.5 feet which would prevent the area from sitting under water
- Soil from construction of turf field and other sites would be used to raise the area
- Plantings and bioswale will also be added
The field is expected to open by next fall but still needs to be approved by the Chicago Plan Commission.
Posted by Judy Lamelza