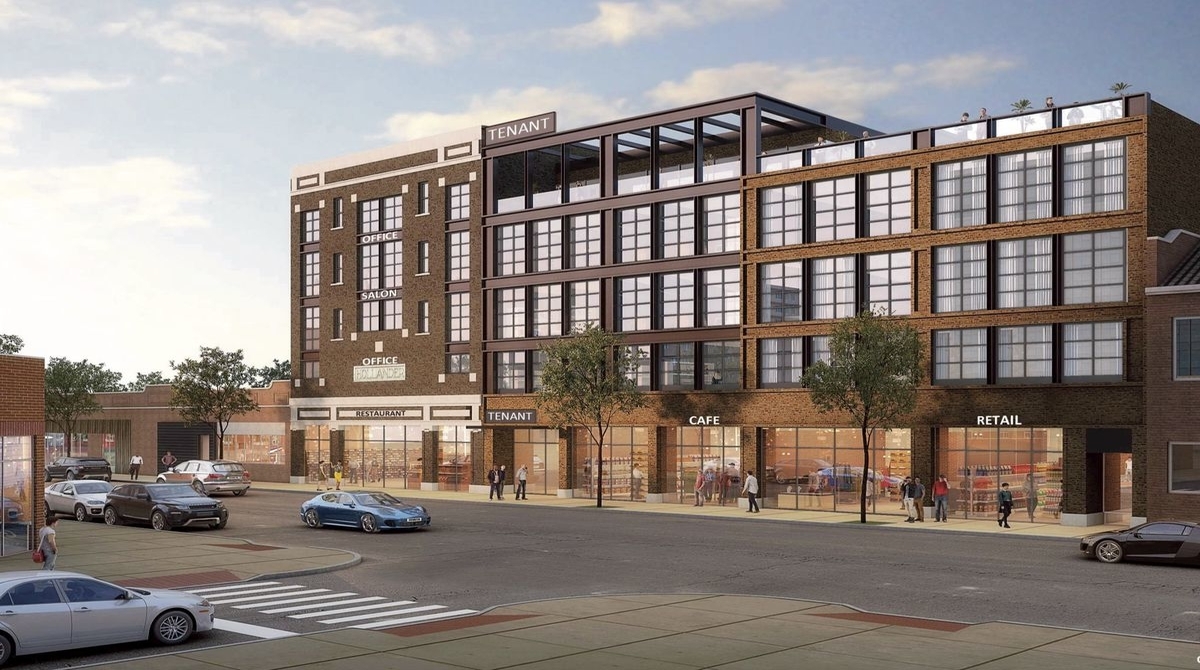 GW Properties is planning on turning the 100 year old, five-story brick building known as the Hollander Storage building into an office, restaurant, retail and coworking building. It is located at 2418 N. Milwaukee Avenue along the booming Milwaukee Avenue corridor per Chicago Curbed.
GW is working with NORR Architects to make sure that the integrity of the existing structure remains intact.
When GW Properties originally purchased the Hollander building last year, they thought it would be ideal for apartments but have decided to keep the property commercial.
"Most of the newer projects in the area have been residential, but this site is unique because of the existing building. We could have added another 40 apartment units to the neighborhood, but we realized that no one was going to build a new construction office building of this size in Logan Square. So, it made sense to go with a commercial project."
GW Properties | Mitch Goltz
The redevelopment is estimated to cost $20 million. Parking will be reduced to 20 spaces on-site and will mainly be for the building employees.

It's always interesting to know a little about the history of buildings that are over 100 years old. According to Block Club Chicago, in 1937, an explosion sent a 150 pound manhole five stories into the air and into the Hollander building where it flew into the elevator shaft and killed an elevator operator. Two other people in the elevator escaped injury. This manhole was one of 17 manholes that were tossed into the air along Milwaukee Avenue between Kedzie and Western in this massive explosion.
It was believed at the time that nearby business owners who illegally dumped cleaning solutions into the sewers were to blame for the explosion, according to WTTW. The cleaning solutions turned into gas that ignited.
The Hollander building was built in 1912 for the Hollander Storage & Moving company. The building was put up for sale in 2017.
Per DNA Info, the Hollander building isn't really designed well for warehousing and logistics. It was designed for horse-drawn trailers.
Albert Hollander founded the company in Chicago in 1888, when horse-drawn wagons were the only mode of transportation. Over the years, generations of Hollanders have taken over. The company provided both local and long-distance moving and storage services.

Posted by Judy Lamelza